What is an exemplary application of the Testomat® 2000 Sulfite ?
In the chemical treatment of boiler feed water, conditioning agents are used for pH adjustment (alkalization), the binding of dissolved oxygen and to prevent scale deposits (hardness stabilization) and corrosion. The dosing process, chemical efficacy and concentration of chemical products, such as sulfite, in feed and boiler water must be verified based on the respective guidelines and regulations.
In contrast to rapid tests, only continuous online analysis with Testomat® 2000 Sulfite can enable sustainable operational reliability.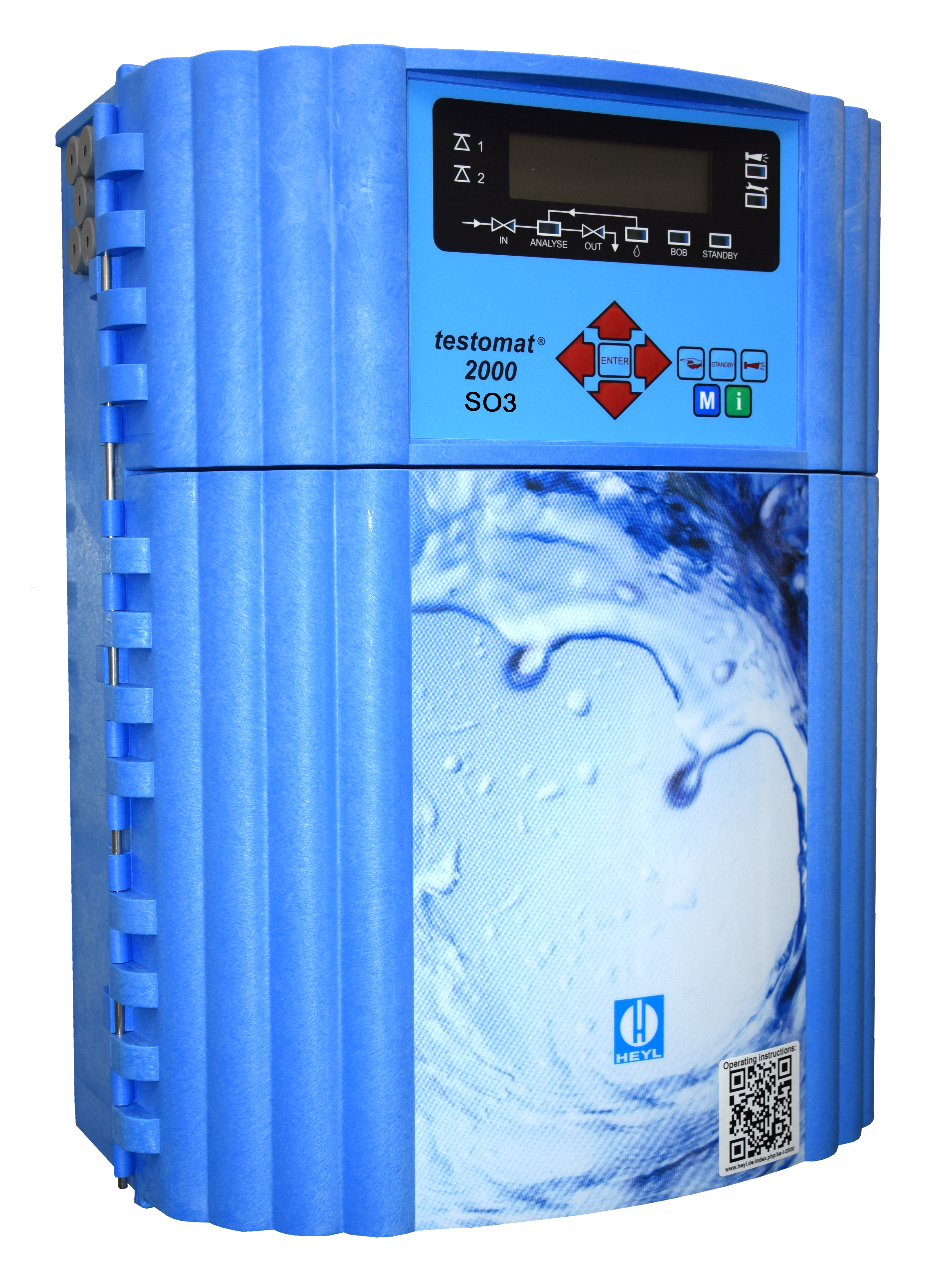 Testomat 2000® SO3
Product number: 100360
Language in the display:
German
| Performance/execution:
230 V/50-60 HZ
The process photometer Testomat 2000® SO3 is an online analyzer for monitoring the content of sulfite SO3 2- in the range of 0 to 50 mg/l by using the photometric analysis principle.Performance profile: Analysis via automatic dosing of two reagents The analysis result is displayed after a reaction time of approx. 3 min. (Measuring time without rinsing time)2 independently programmable limit contacts for monitoring and control tasks Menu-driven operation and programming via plain text display High-precision titration using a piston dosing pump [#dspacer#][#dspacer#][#dspacer#]Analysis initiation: Automatic interval operation (Interval pause adjustable from 0–99 min) External control Dynamic (fatigue-dependent interval operation) Quantity dependent via contact water meter Two independent limits with hysteresis (1, 2 oder 3 bad analyzes) and adjustable switching functionsMonitoring of two measuring points (Switching by external solenoid valves)Programmable service address Internal error documentation Programmable maintenance interval for maintenance request