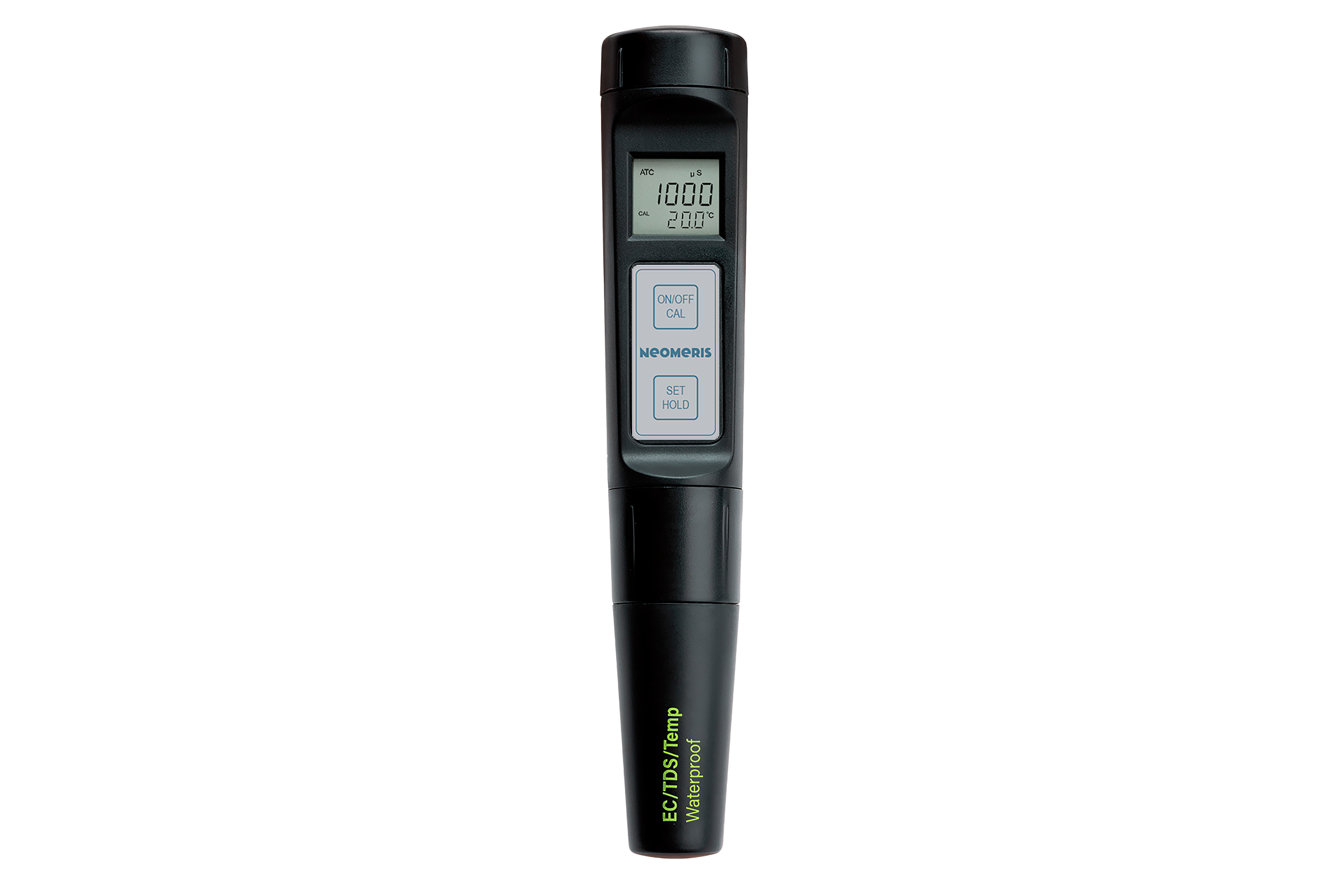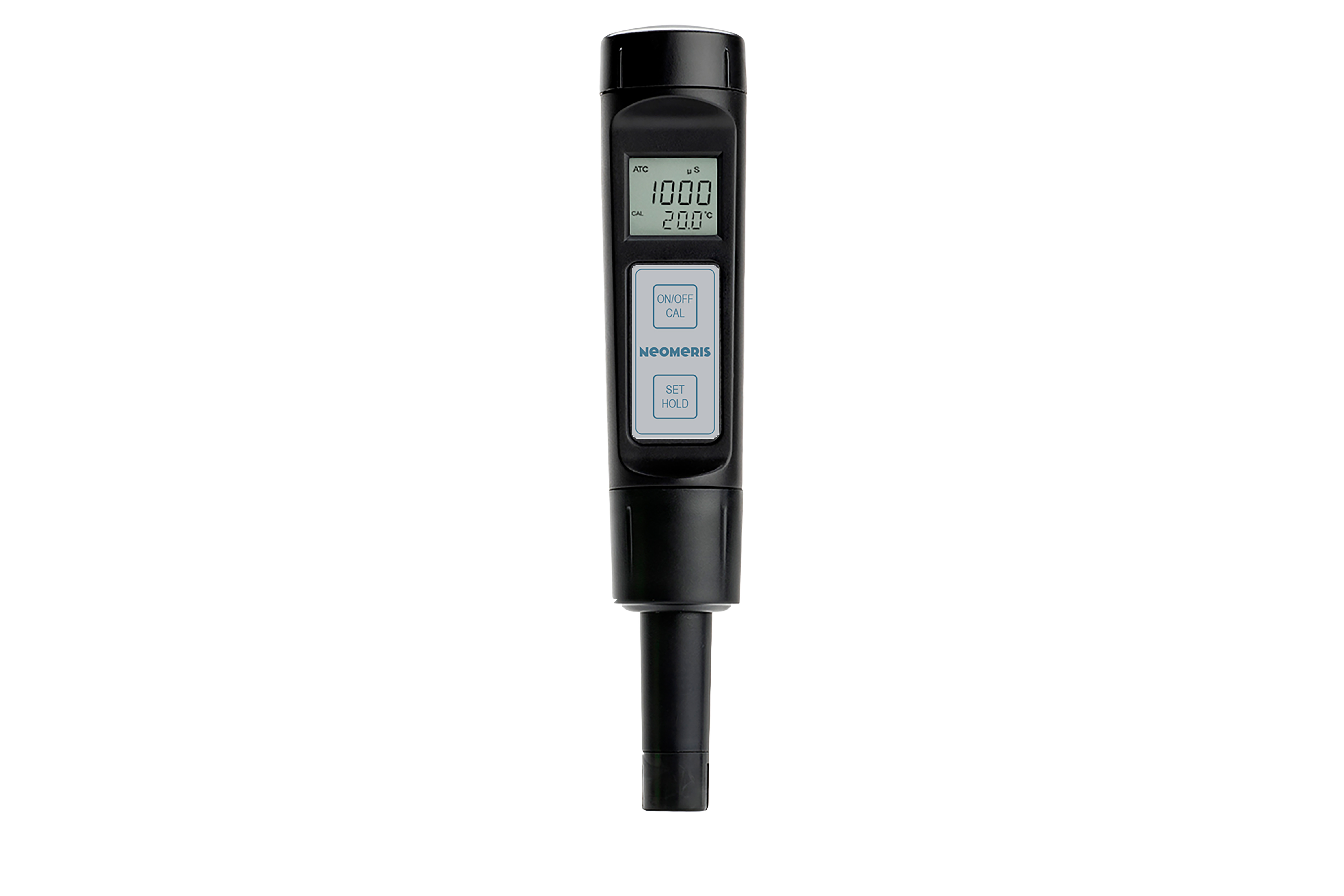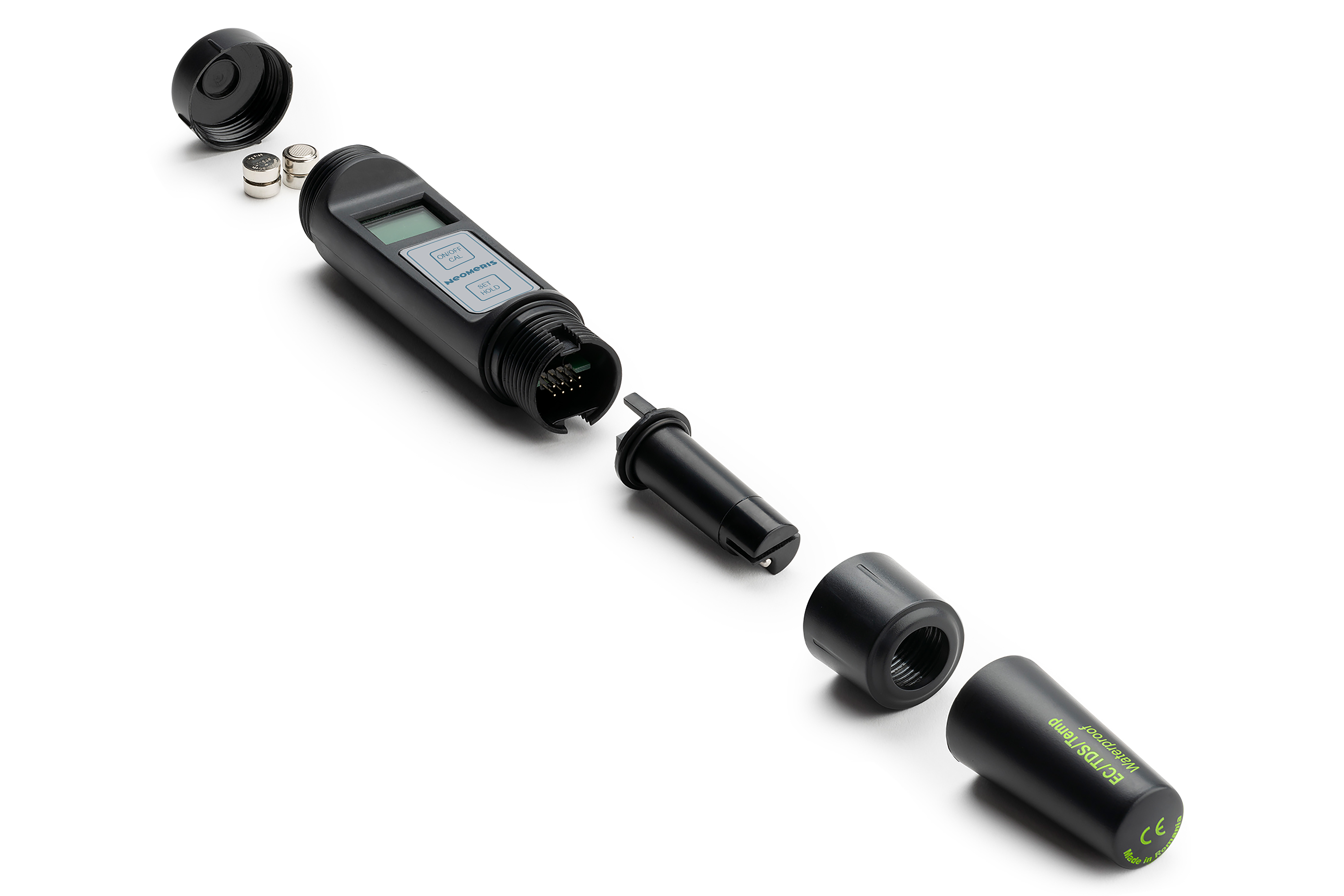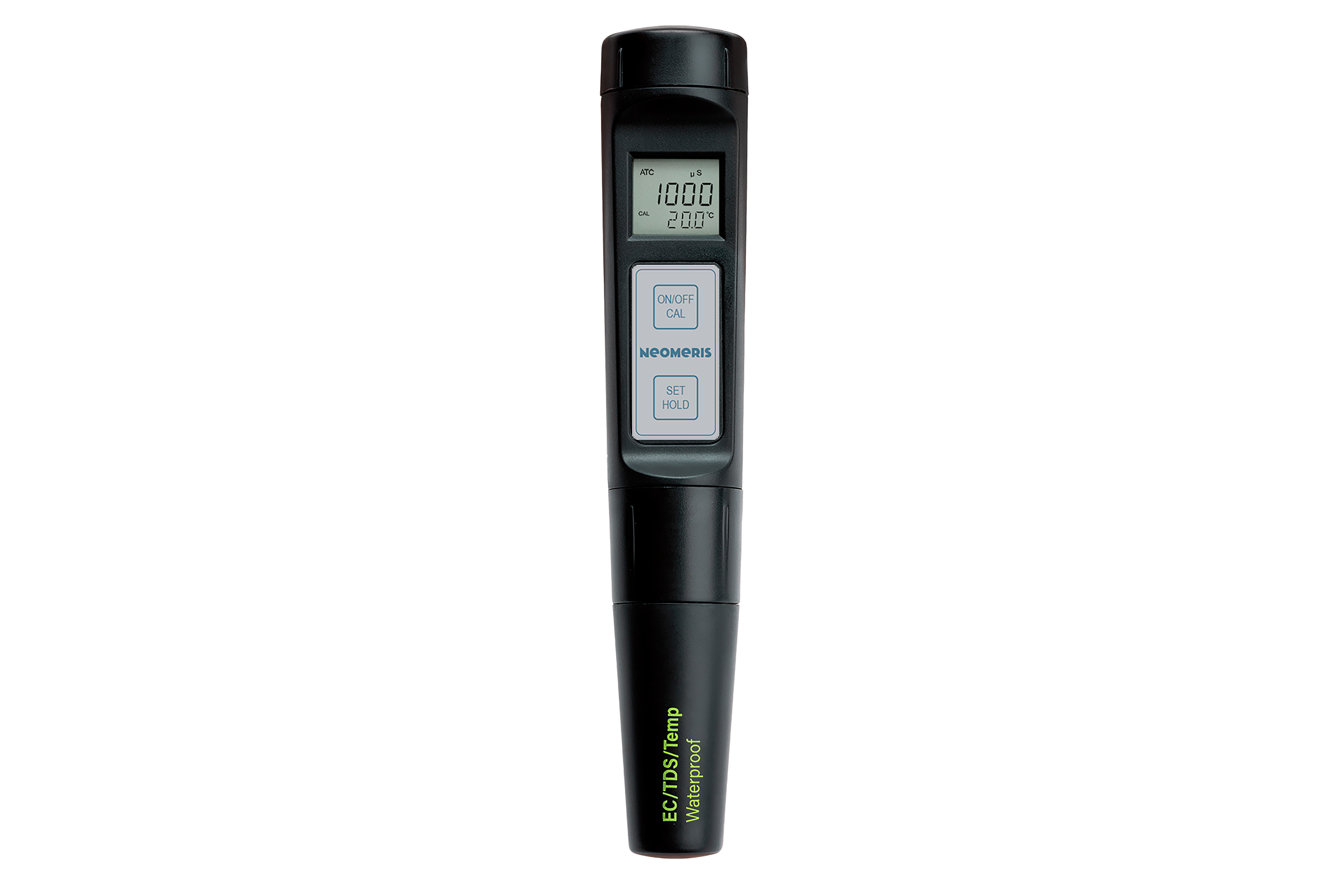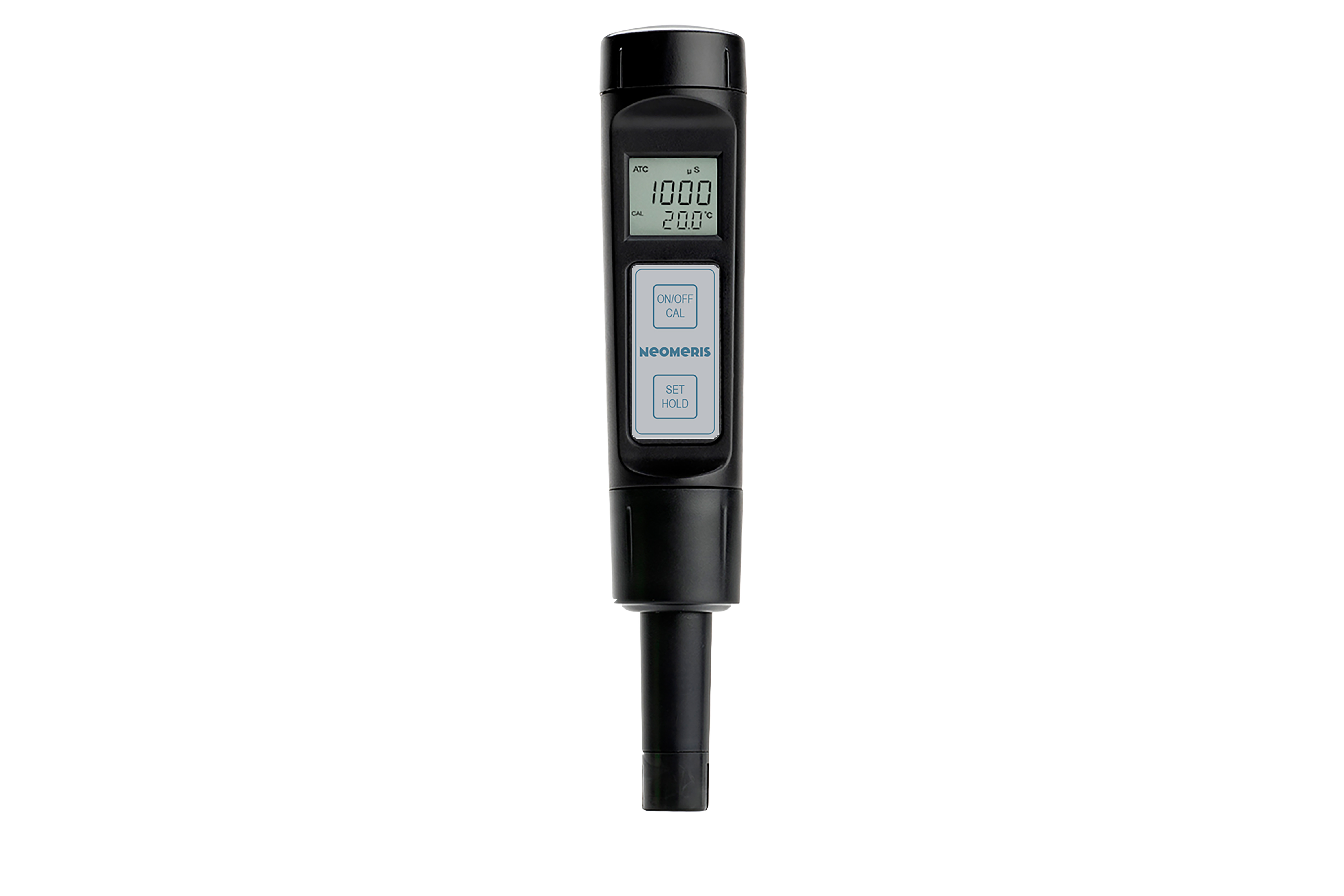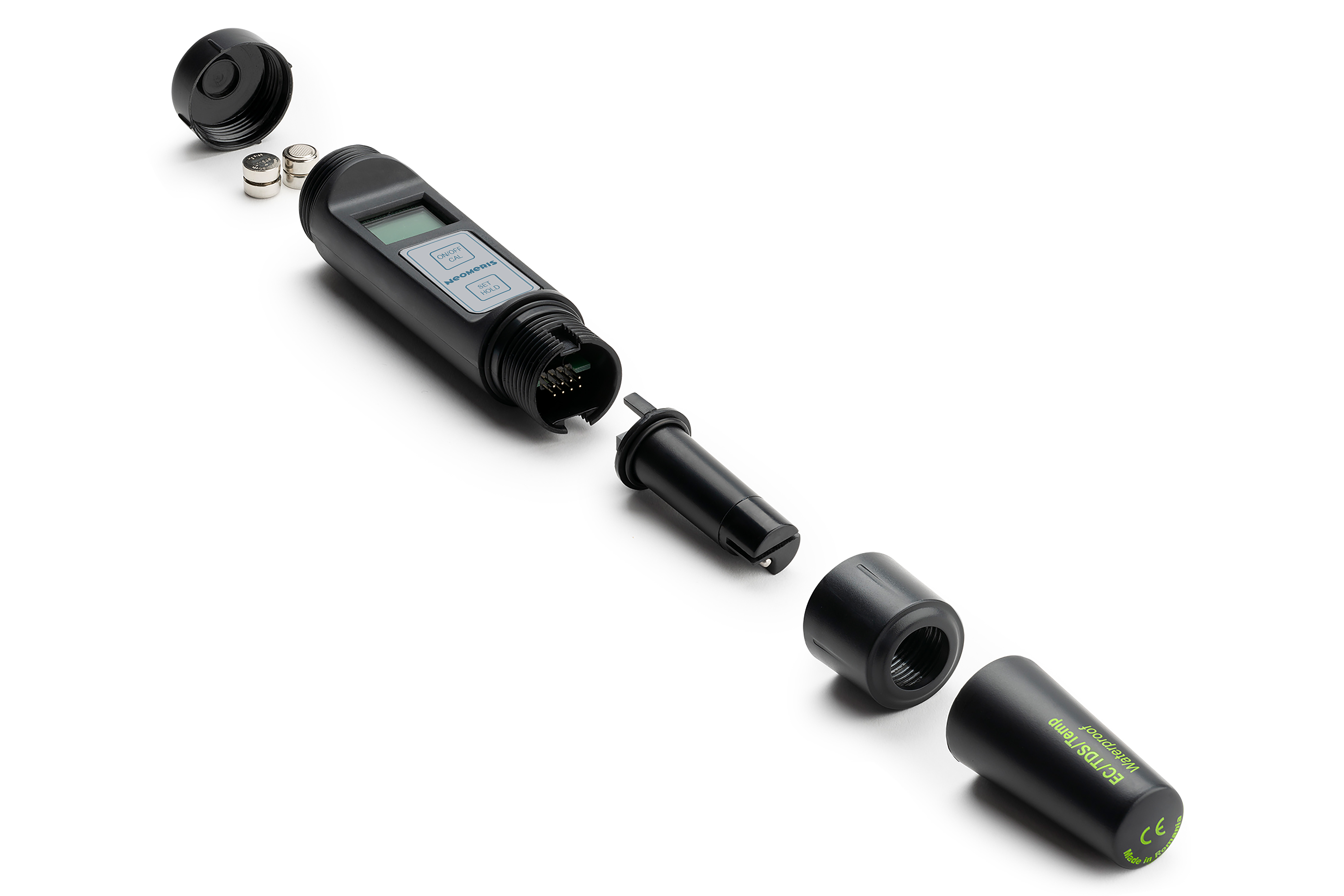 €65.25*
Please log in to receive your conditions.
Available, delivery time 1-2 days
Measurement parameters:
conductivity | TDS | temperature
Measuring range:
3999 µS/cm | 2000 ppm | 0.0 to 60.0°C
Product information "Basic conductivity/temp. pocket tester "
Pocket-size conductivity/temp. Meter with replaceable electrode
The Basic conductivity/temp. pocket tester is a waterproof, handy and accurate meter for fast as well as accurate measurement of conductivity and temperature.
This new waterproof
Pocket-size conductivity/temp.
Meter include features such as a replaceable probe, temperature in °C or °F, automatic temperature compensation,battery level indicator,
stability indicator, automatic shut-off and automatic calibration all in a floating, waterproof casing.
Basic conductivity/temp. pocket tester shows on the dual-level LCD the EC (3999 µS/cm) or TDS (2000 ppm) value. It also displays the temperature from 0.0 to 60.0°C (or 32.0 to 140.0°F) on the secondary level at the same time.
Technical specifications
| | |
| --- | --- |
| Calibration: | Automatic 1 point |
| EC resolution: | 1 µS/cm |
| TDS resolution: | 1 ppm |
| Temp. resolution: | 0,1 °C |
| EC accuracy: | (@20°C) +-2% full scale, temp. +-0,5°C |
| Automatic temperature compensation: | 0-60°C |
| Dimensions: | 200 x ida x 38mm |
We recommend the following calibration solution:
Conductivity calibration solution
Product number: 890697
Kalibierlösung:
1413 μS/cm (±1% @25°C)
| Size of bottle:
250 ml
High quality conductivity calibration solution to calibrate your electrodes Our 250 ml and 500 ml bottle is characterized by a special hygienic closure, which protects the conductivity calibration solution from contamination. To provide the required calibration solution, simply squeeze the bottle together and enough conductivity calibration solution is delivered to the upper part of the bottle to perform a calibration.