From now on you will receive a 5% discount when ordering products from the Heyl product portfolio via our online shop.
---
NeoTecMaster®
our open manufacturer multiparameter system is now available!
Data acquisition, its visualization and processing are only some of the relevant topics in the environment of a modern water treatment. The networking of different measuring systems and their integration into the process automation is an elementary component. The NeoTecMaster® was developed specifically for this task and is a multi-parameter system that is open to all manufacturers.
Technical highlights
Available as 4 or 8 channel system
Modular concept for signal inputs (Modbus-RTU, 4-20 mA or RS232)
Software architecture for integration of Testomat EVO/2000/ECO, Testomat LAB, Testomat 808/808 SiO2 and Neomeris Select already available
Ethernet interface for network integration
Visualization of status messages and measured values via web interface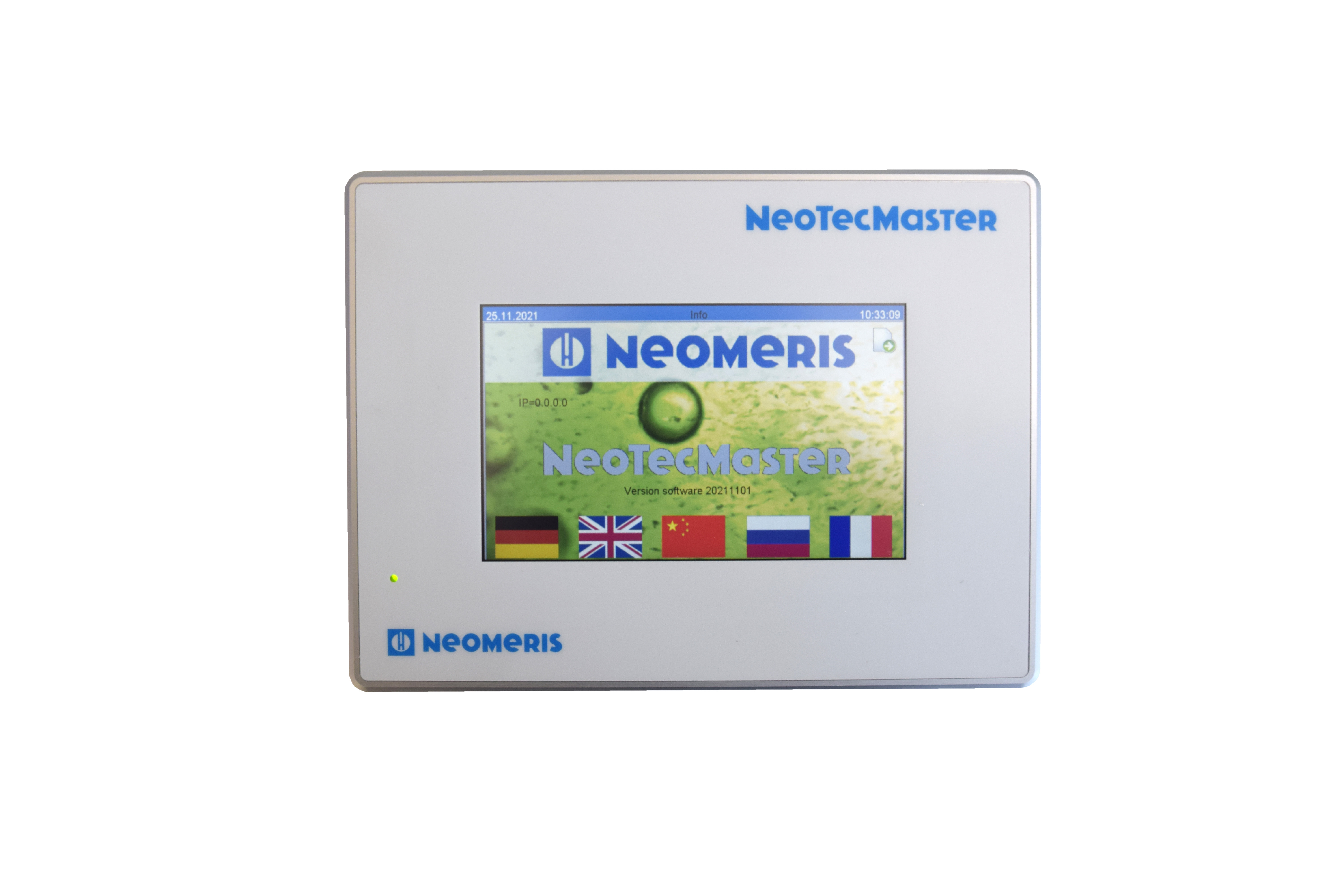 5 inch NeoTecMaster® 4 channel multi controller
Product number: 850960
NeoTec Slave function module 1:
without
| NeoTec Slave function module 2:
without
| NeoTec Slave function module 3:
without
| Number of parameters to be measured, up to:
4
Our 4- or 8- channel system allows the processing of up to four or eight measurement signals. For this purpose, 4-20 mA/ RS232 as well as Modbus RTU are available as signal inputs. Based on the received data a visualization as well as a trend display takes place. Through modular addition of optional modules (slaves) the realization of popular control concepts is possible.Advantages:Simple operation Integration of the Testomat® device world Integration into the existing control cabinet, alternatively we offer our NeoTecMaster® housingModular function range expandable by NeoTec slave modules (measure, control, control)Available as installation variant or structure variant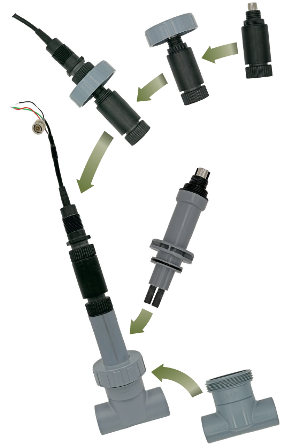 NeoTec Select Sensor Conductivity modular measuring package with Modbus signal output for low measuring range
Product number: 891017
Head transmitter:
Modbus 12-24 VDC
| Tee:
1.5" flow cell with 1" inner thread NPT
| measuring range:
0.1-500 μS/cm
The conductivity sensor consists of a 3 meter connection cable, a Modbus head transmitter, and the conductivity sensor. Due to the design of the sensor assembly, only the sensor needs to be replaced. All other components of this system can be used continuously. For an optimal process integration the NeoTec sensor is delivered with a fitting T-piece. Advantages:Preconfigured for NeoTecMaster® Modular design Industry standard conserves resources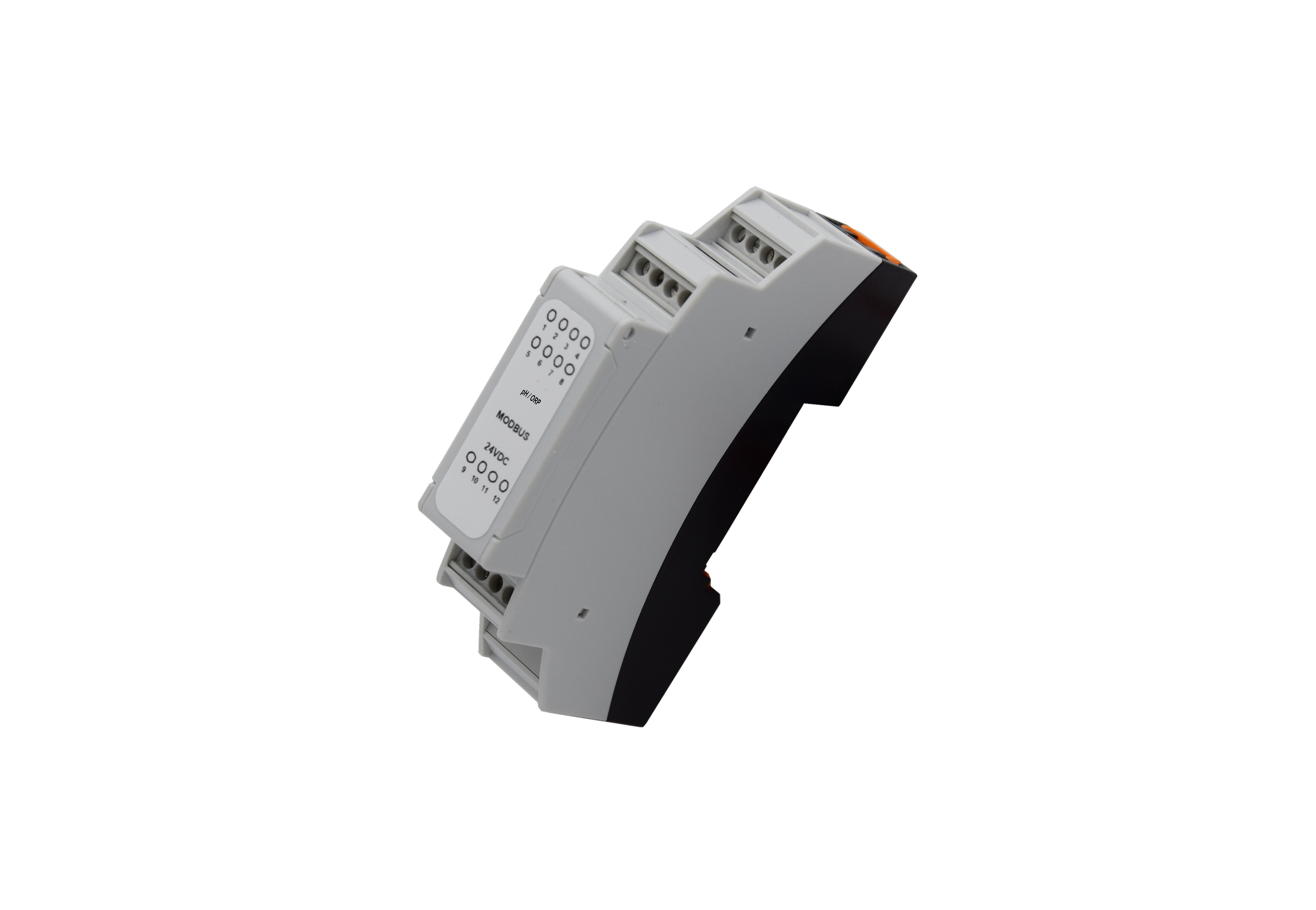 NeoTec Signal converter pH/ORP Modbus
Product number: 890894
Which sensor is used?:
pH / ORP
Module for manufacturer-independent integration of pH, ORP and conductivity standard sensors (PT1000 based), which do not have an integrated signal converter on site. Integration of existing/existing sensors into the NeoTecMaster® concept via Modbus signal.Advantages: accommodates all pH, ORP and conductivity standard electrodes industry standard allows the use of existing sensors