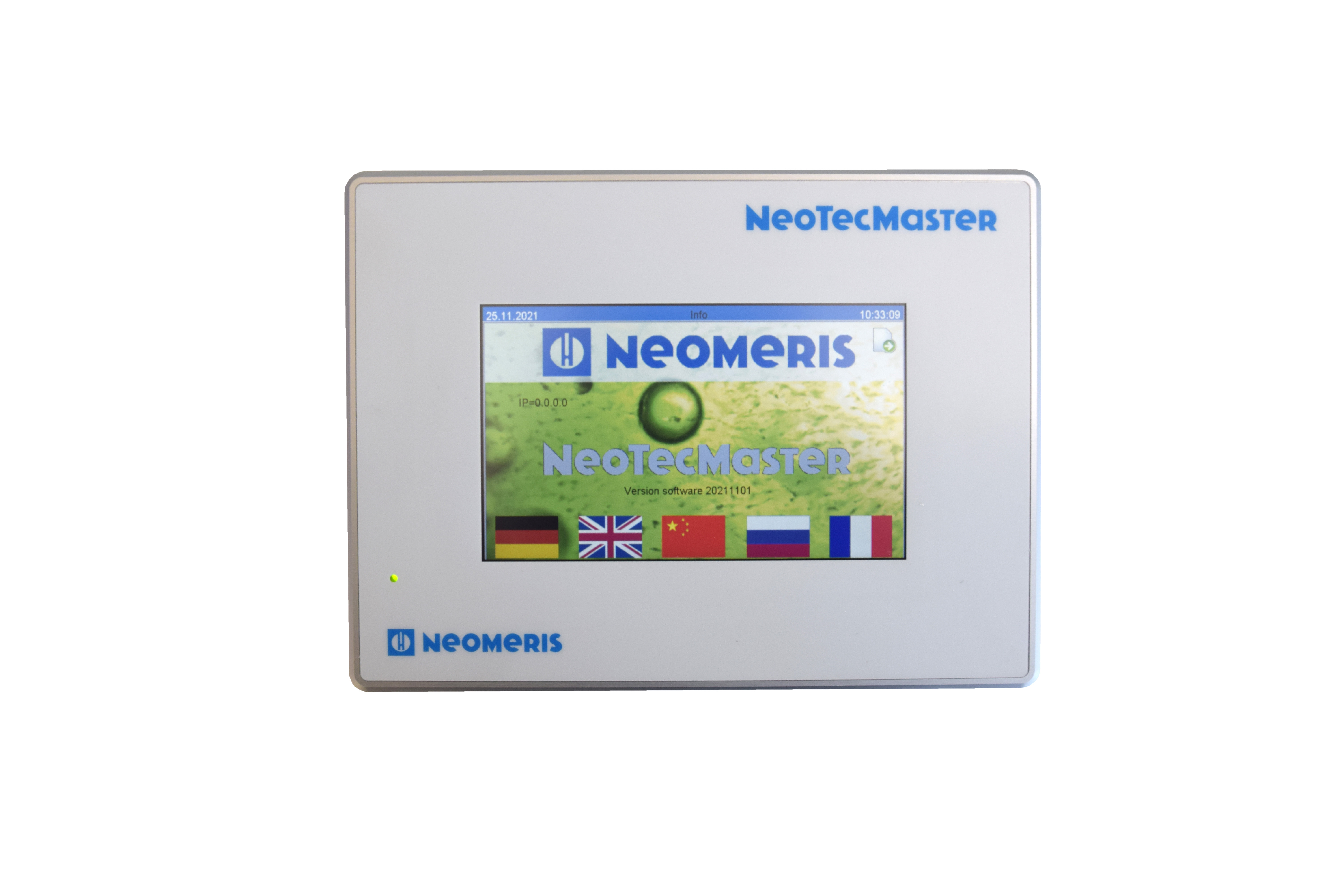 NeoTecMaster®
Product number: 850960
NeoTec Slave function module 1:
without
| NeoTec Slave function module 2:
without
| NeoTec Slave function module 3:
without
| Number of parameters to be measured, up to:
4
Our 4- or 8- channel system allows the processing of up to four or eight measurement signals. For this purpose, 4-20 mA/ RS232 as well as Modbus RTU are available as signal inputs. Based on the received data a visualization as well as a trend display takes place. Through modular addition of optional modules (slaves) the realization of popular control concepts is possible.Advantages:Simple operation Integration of the Testomat® device world Integration into the existing control cabinet, alternatively we offer our NeoTecMaster® housingModular function range expandable by NeoTec slave modules (measure, control, control)Available as installation variant or structure variant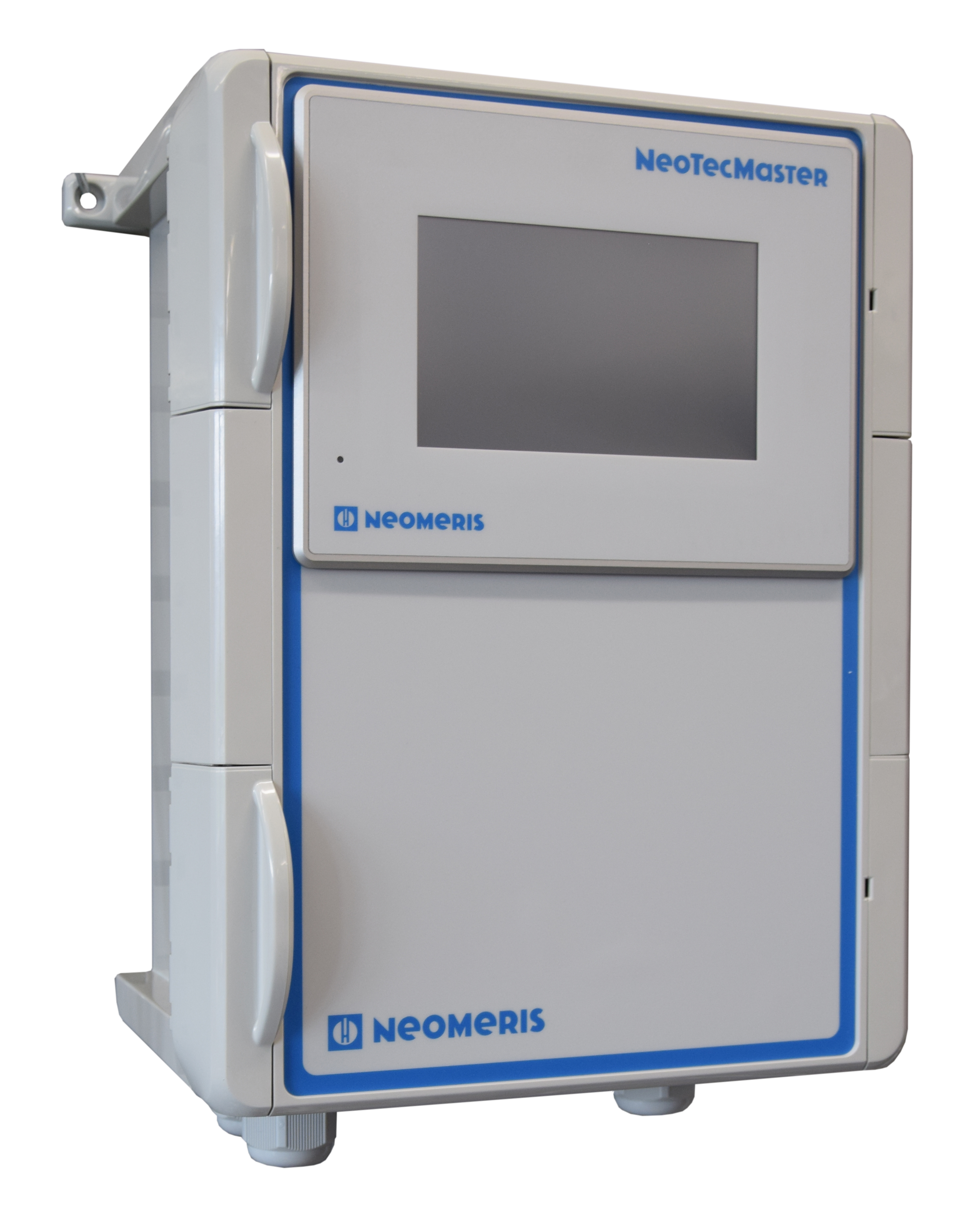 NeoTecMaster® enclosure IP66 for 5" screen, light grey
Product number: 850967
The housing for holding the master or display unit as well as up to 6 function modules incl. optimized cable routing for connecting the individual components & PG glands for connecting external cables (e.g. for Ethernet, sensors and measurement technology). The advantages at a glance: Increase of the protection class to IP 66 and thus protection of the components against damage by environmental conditions. Optimized access for the cabling of the connected components.