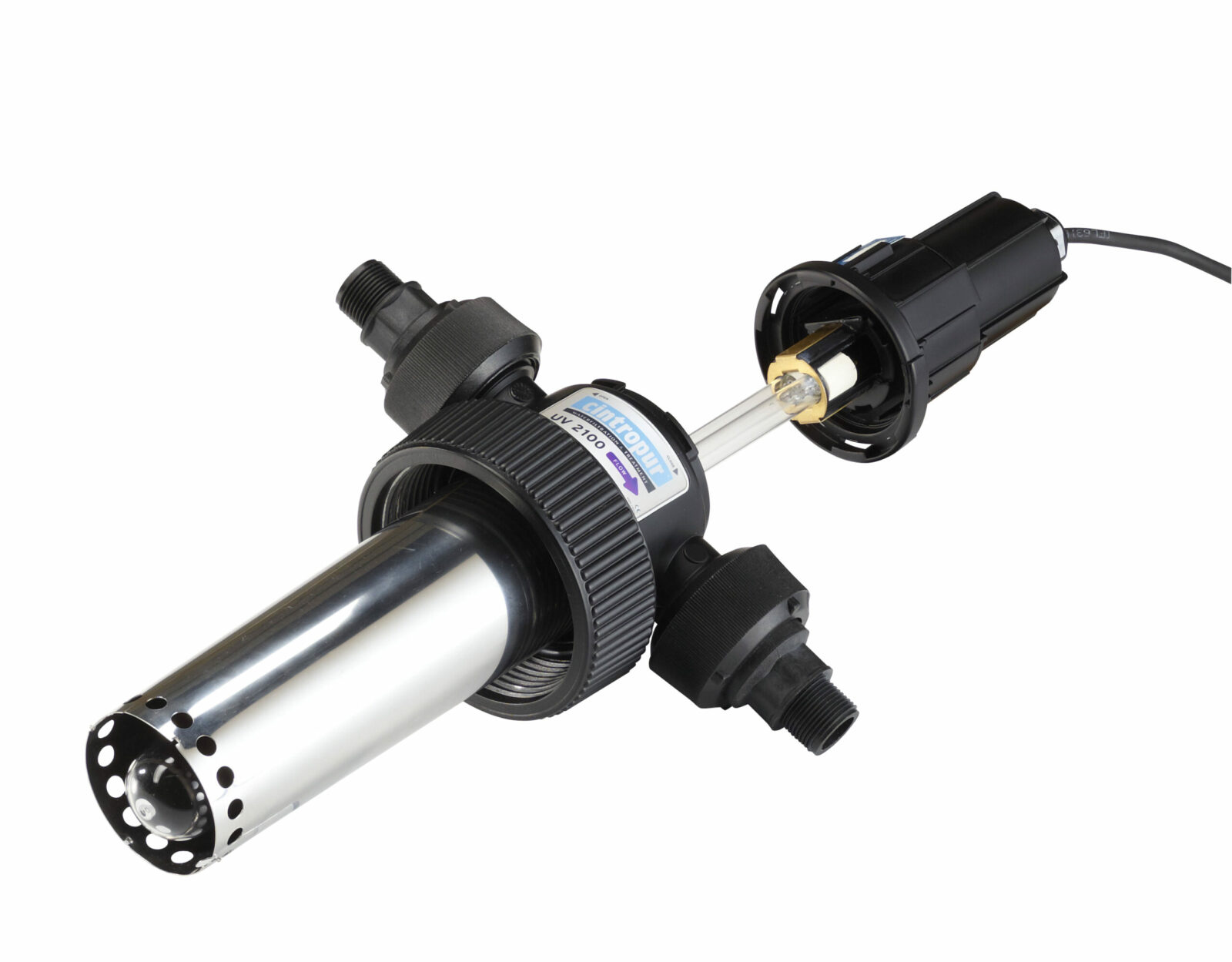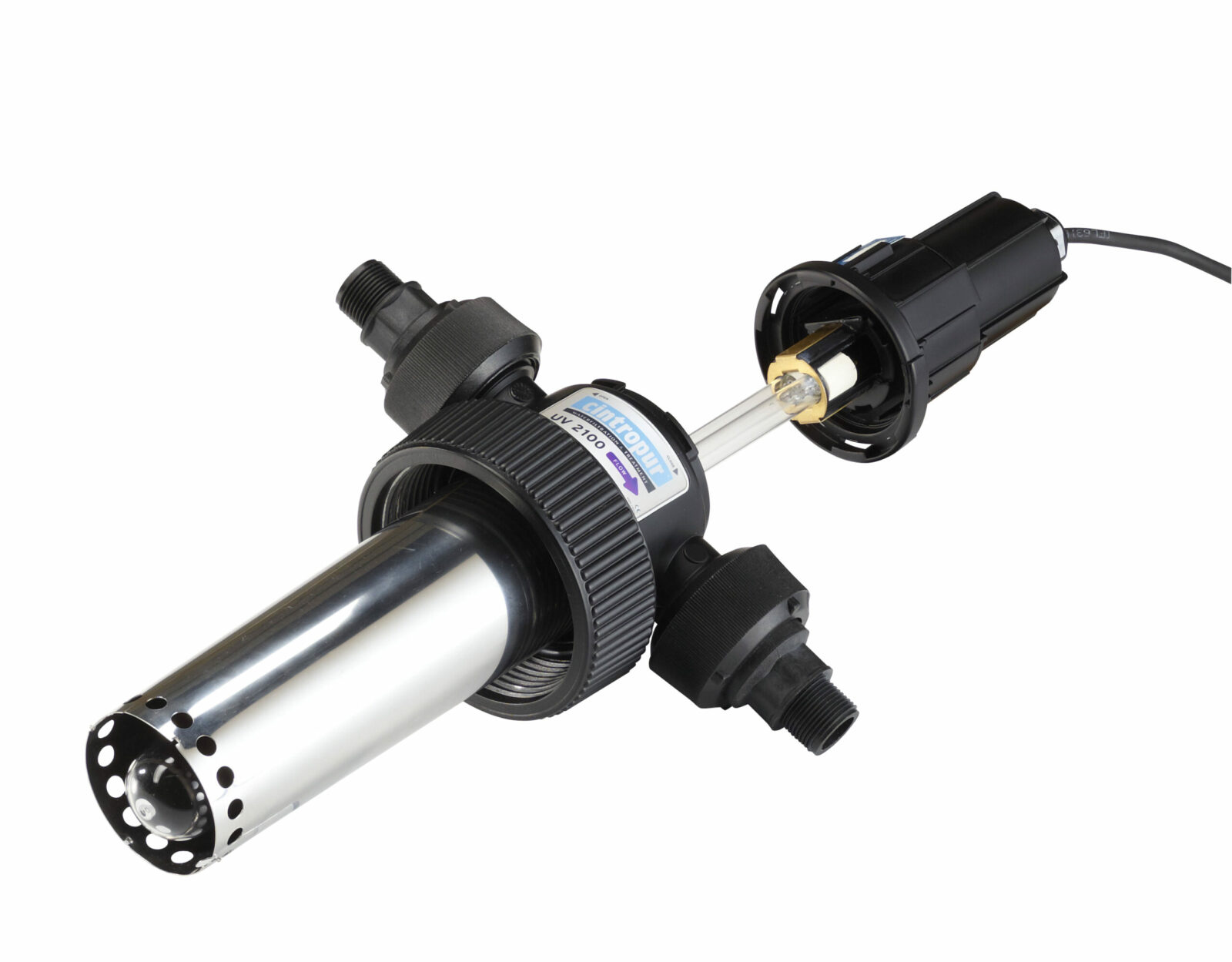 €385.00*
Please log in to receive your conditions.
Available in 5 days, delivery time 1-2 days
Product information "CINTROPUR UV2100 3/4″ + 1″"
GENERAL DESCRIPTION
Because the system is simple and efficient, water sterilisation by UV irradiation has developed strongly in recent years.
The UV-C rays produced are considerably more intense than sunlight and for this reason are used to sterilise water. This technology is recognised in the field of disinfection for the removal of legionella, microbes, bacteria, viruses and protozoa, and this with respect for the environment. It is the ideal process for killing microorganisms in water. It makes water potable from a bacteriological point of view. This water is not considered drinking water until the chemical parameters are tested and deemed satisfactory.
APPLICATIONS
- ORIGIN OF THE WATER
1. rainwater: UV treatment extends the range of applications and offers increased safety in use.
2. well water: avoidance of possible contamination by pathogens.
3. tap water: ensuring the quality of the water meets your expectations if deviations from your quality standards are detected.
4. spring water, surface water: guaranteeing constant water quality that is impeccable from a bacteriological point of view.
5. stored water in containers (caravan, boat, ...): Use of stored water for sanitary purposes.
AREAS OF APPLICATION
1. general nutrition, bath and shower
3. large-volume refrigerators
7. breeding: Chickens, rabbits, ducks, ... Drinking water without micro-organisms, especially without pathogens

ADVANTAGES:
- Simple and quick installation
- Completely physical disinfection by UV irradiation
- Natural treatment of the water without additions and without the risk of overdosing with chemicals
- No unpleasant taste or smell
- Proven control of micro-organisms that are pathogenic for humans
- Low maintenance

Variant:
- UV system with 25W lamp
at 250J/m2 max. flow rate 28l/min.
at 400J/m2 max. flow rate 16l/min.
Technical specifications
Technical specifications
2100 (25W)
4100 (40W)
DUO-UV (25W)
TRIO-UV (25W)
TRIO-UV (40W)
Connection diameter
3/4" +1"
Max. Flow rate (m³/h) at 25 mJ/cm²
1,7
2,1
1,7
2
2,6
Max. Operating pressure (bar)
16
Max. Operating temperature (°C)
50
Weight (kg)
1,7
2,8
1,7
4,3
Transmission value of the water (min. %)
90

Lamp power (W)

25
40
25
40
Assembly diagram (see product images)
A (mm)
270
435
610
B (mm)
154,5
320
487
C (mm)
178
D (mm)
314