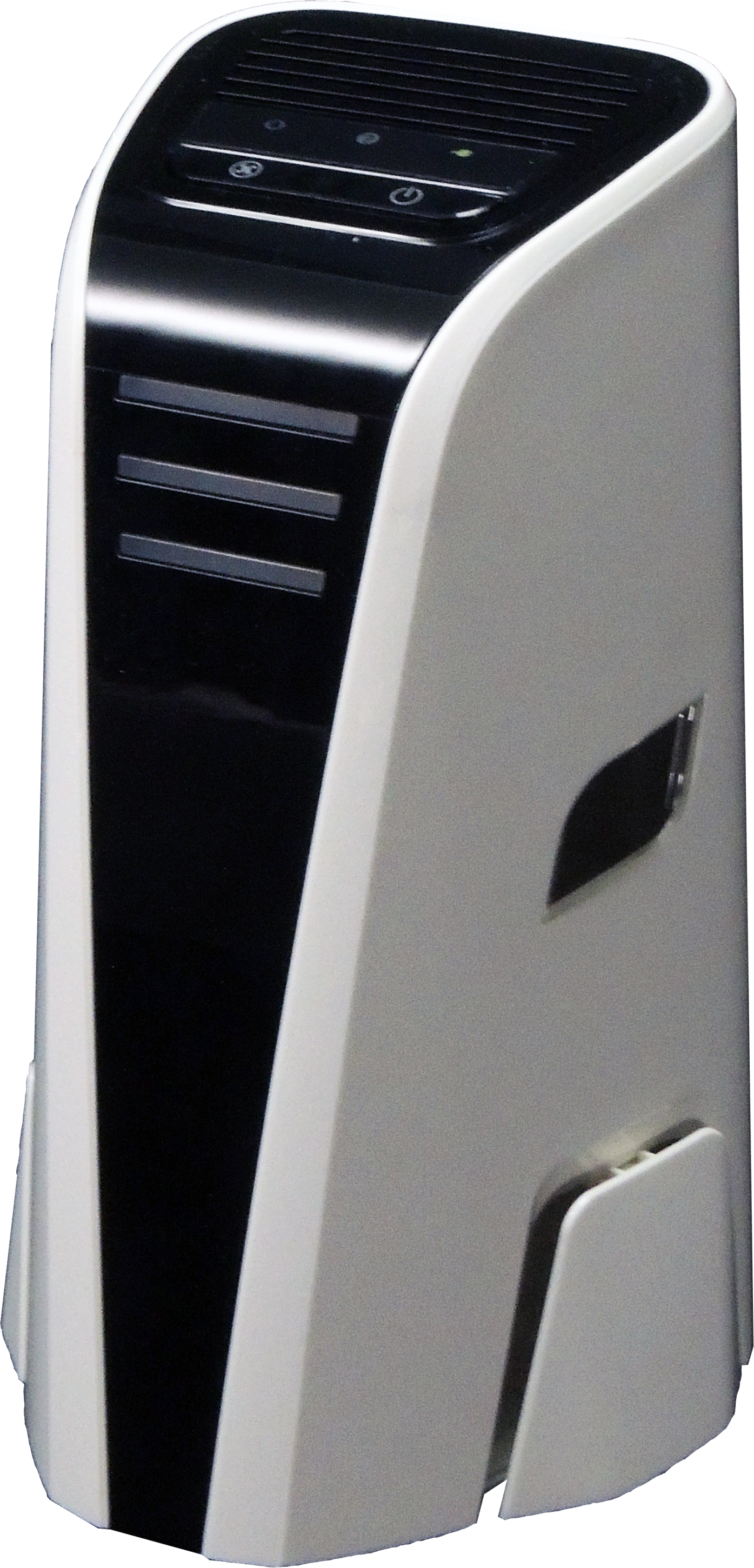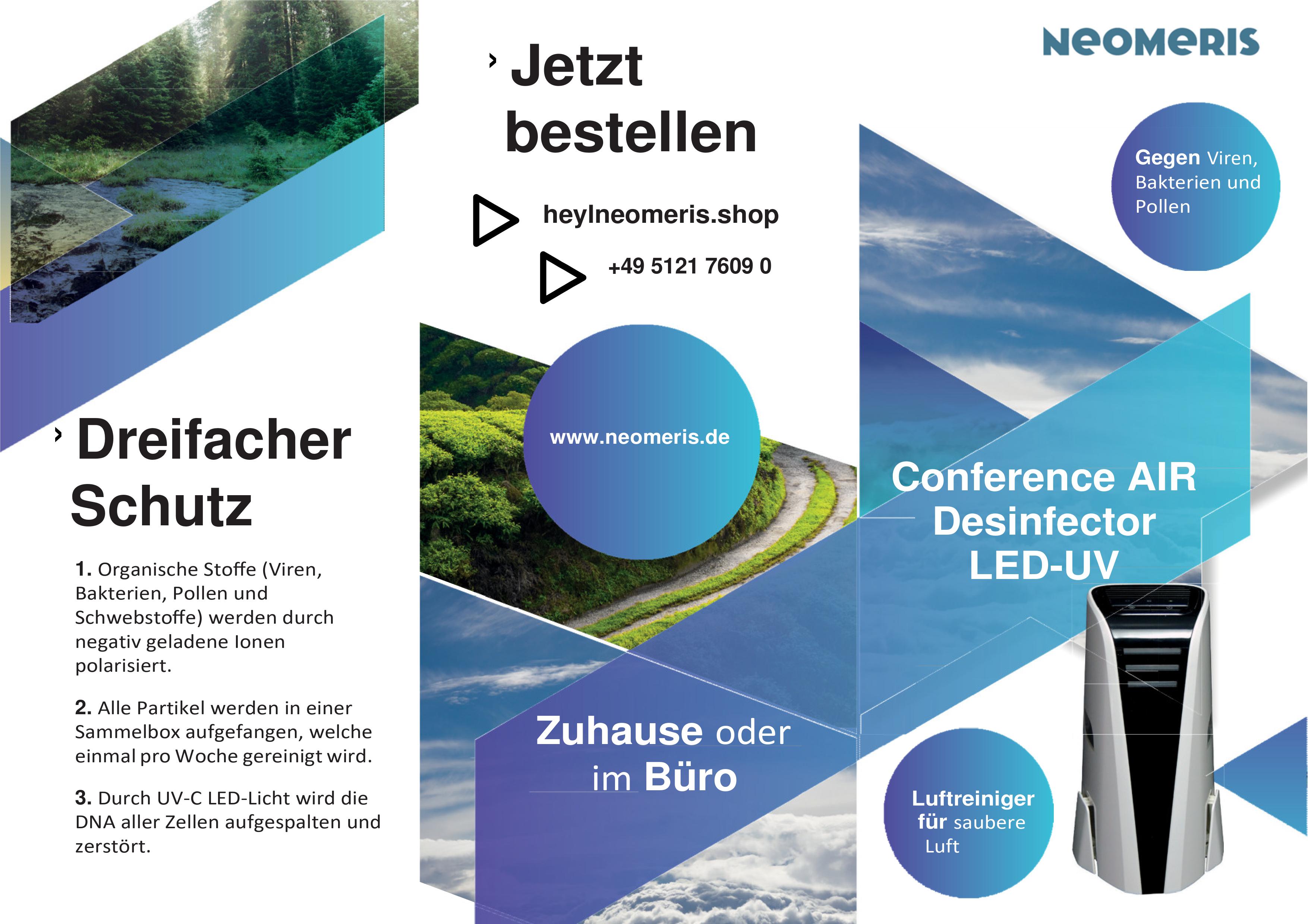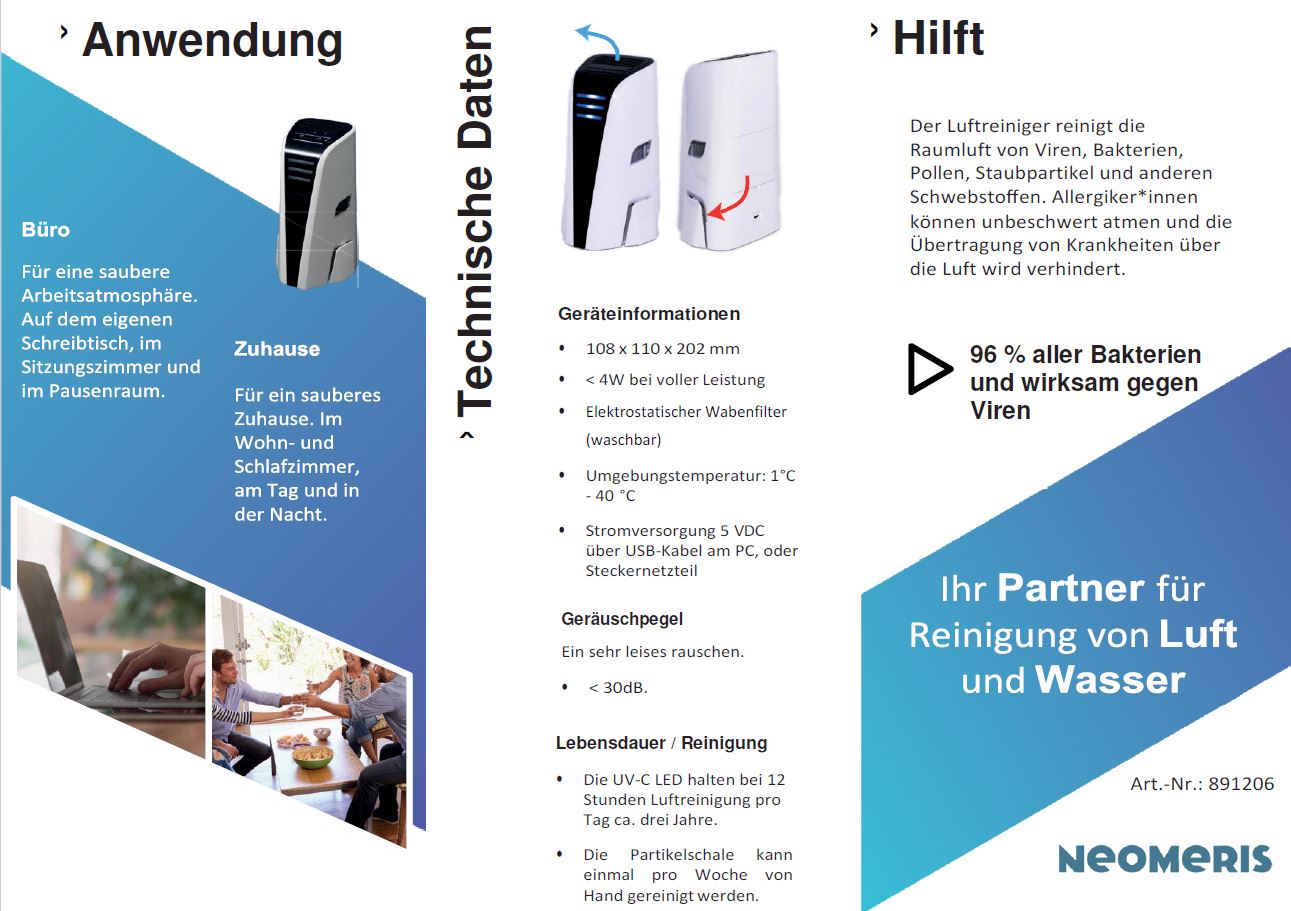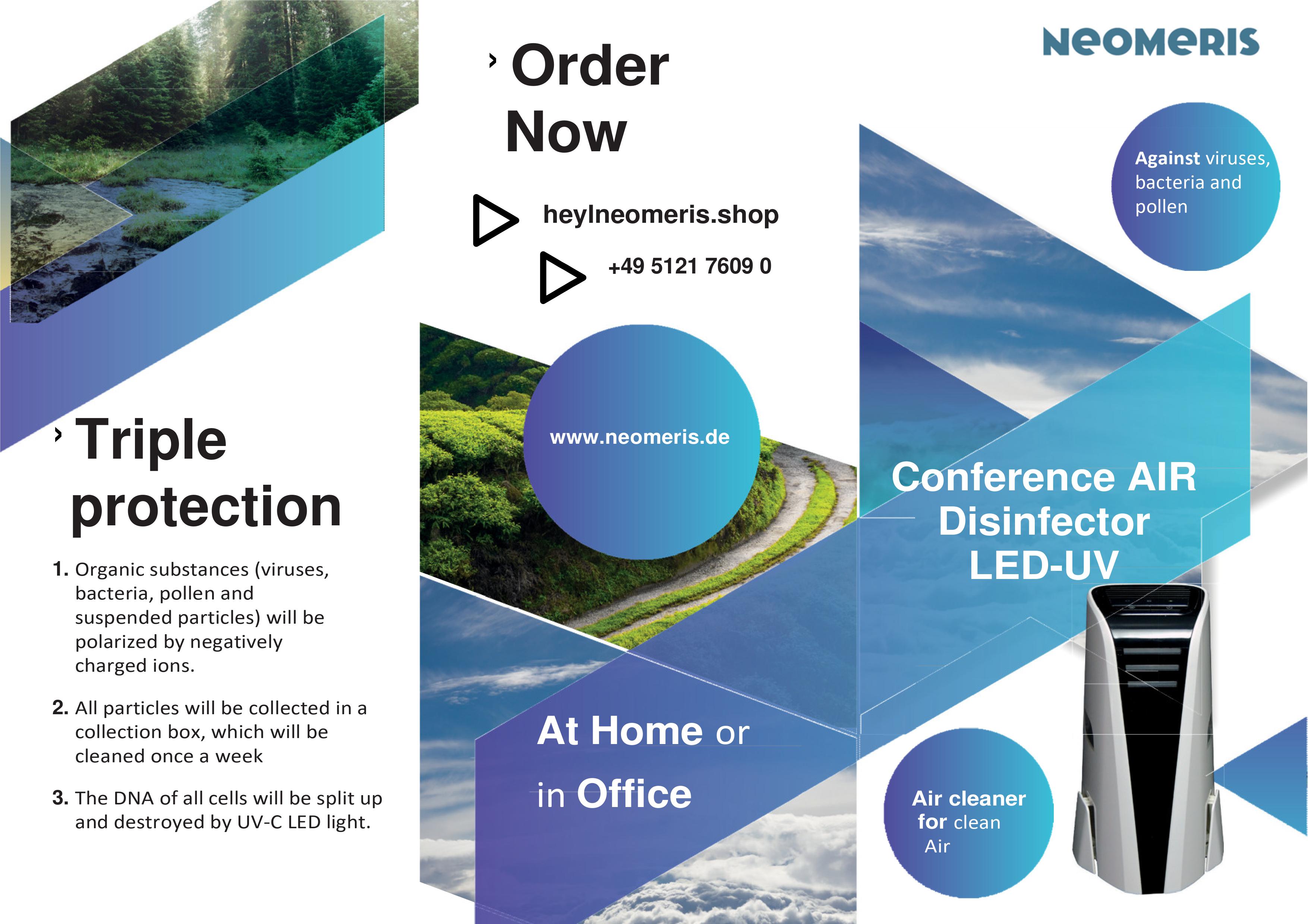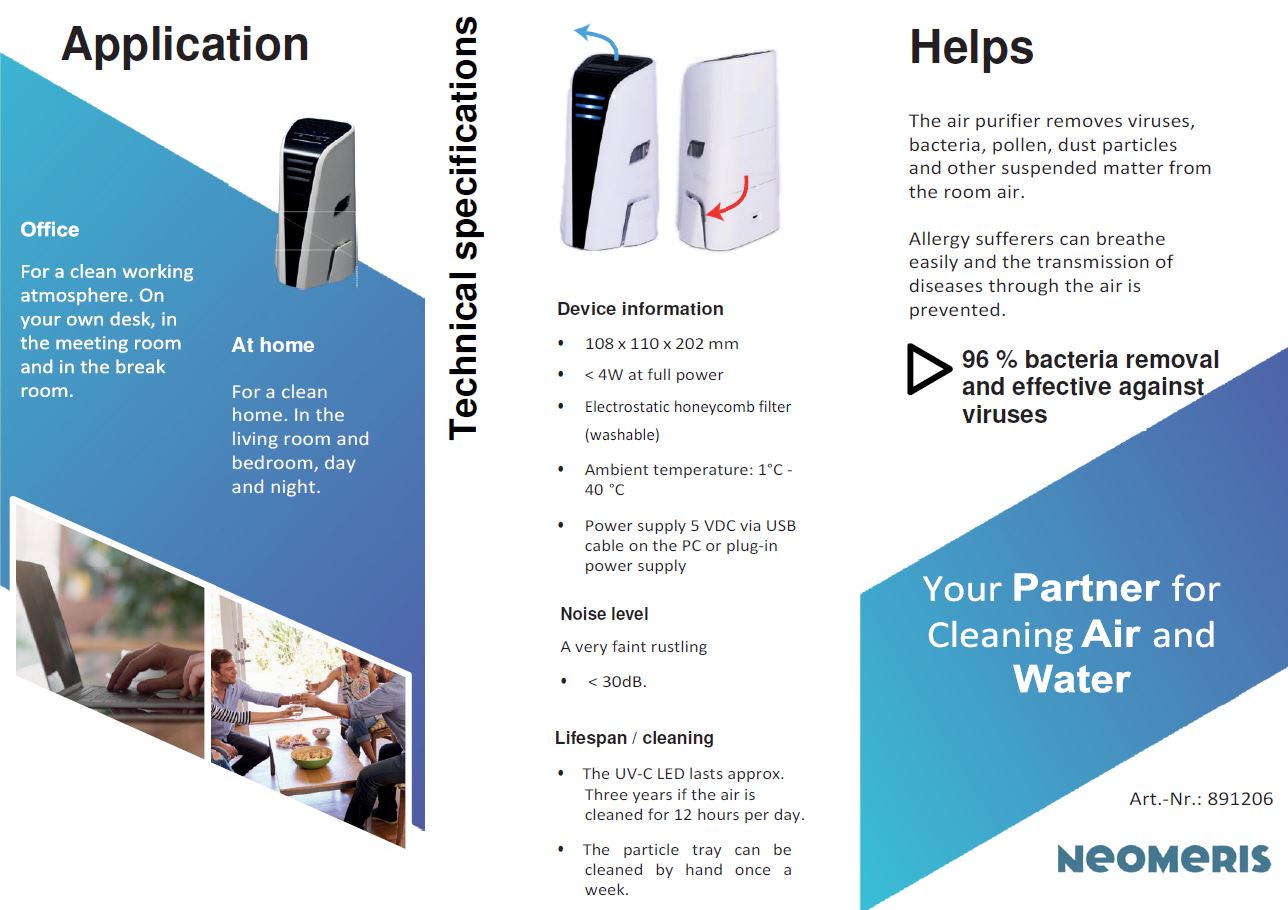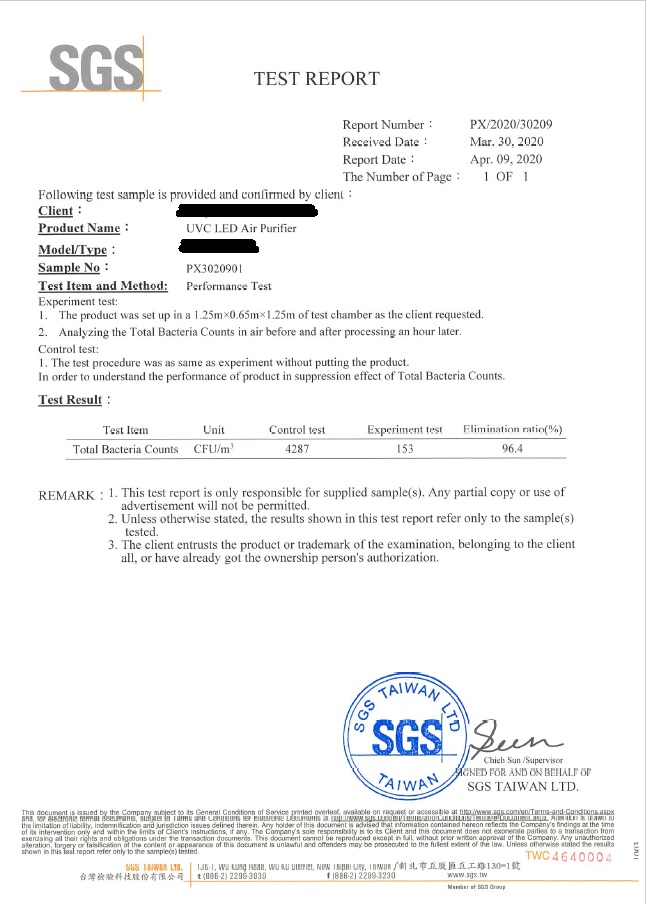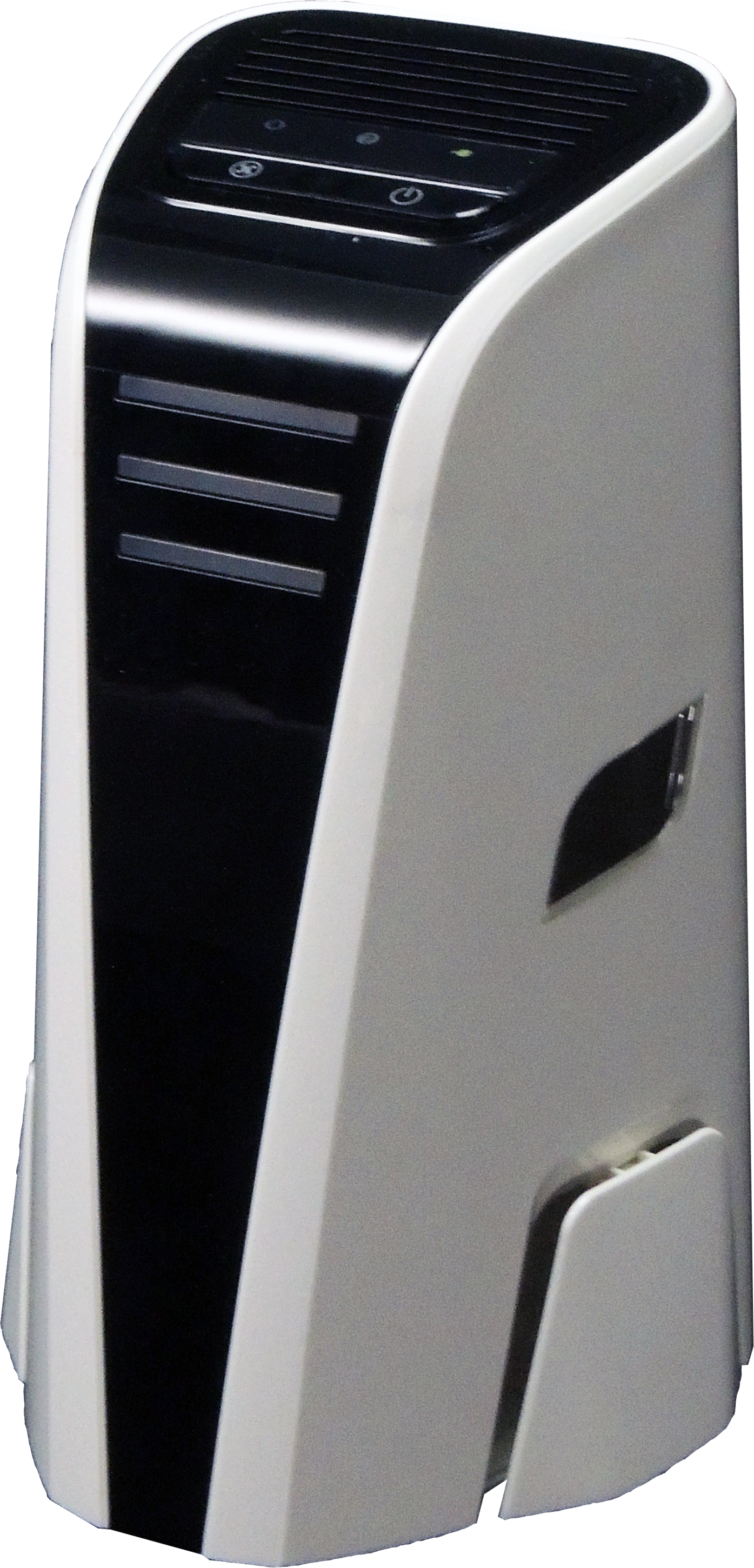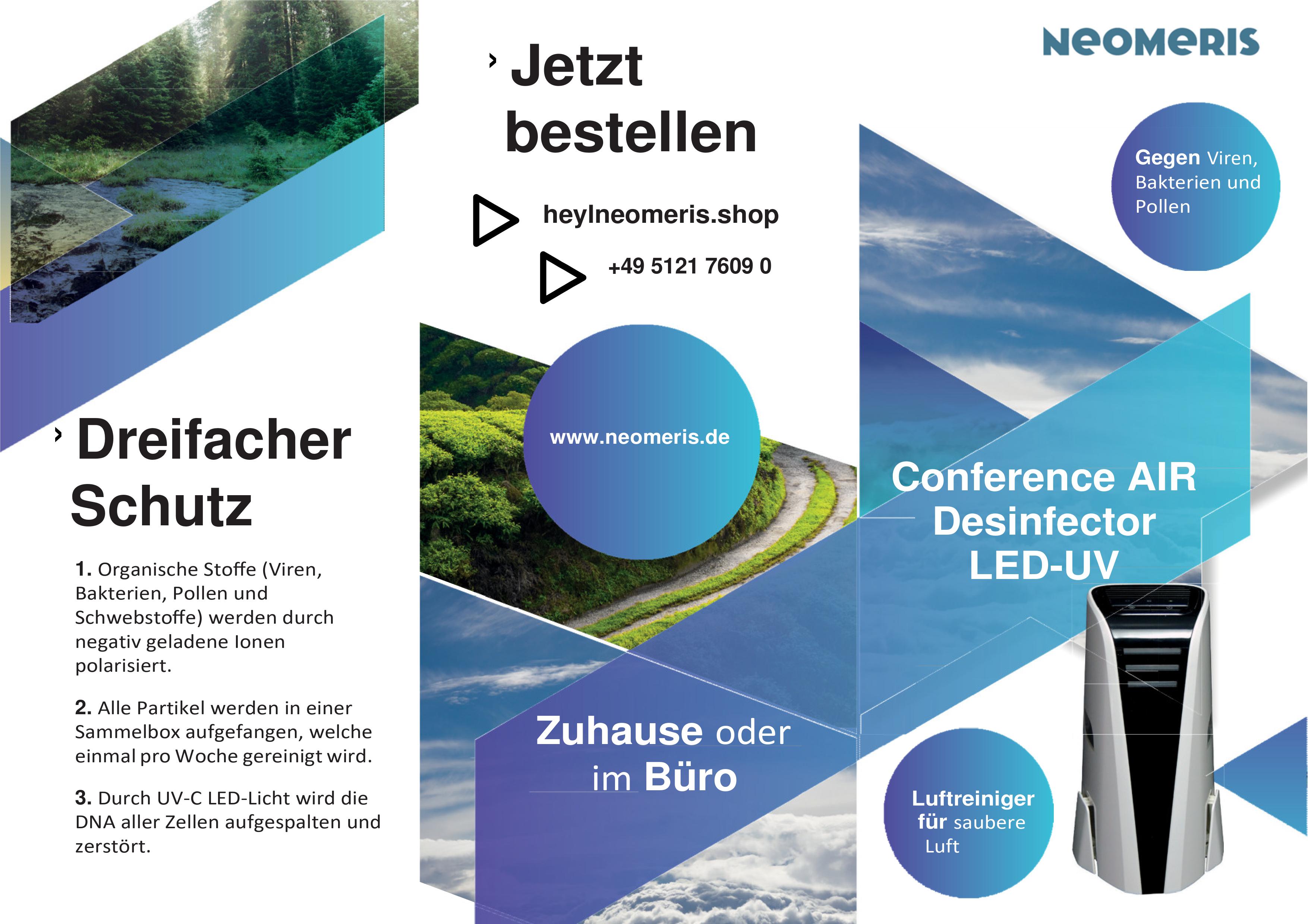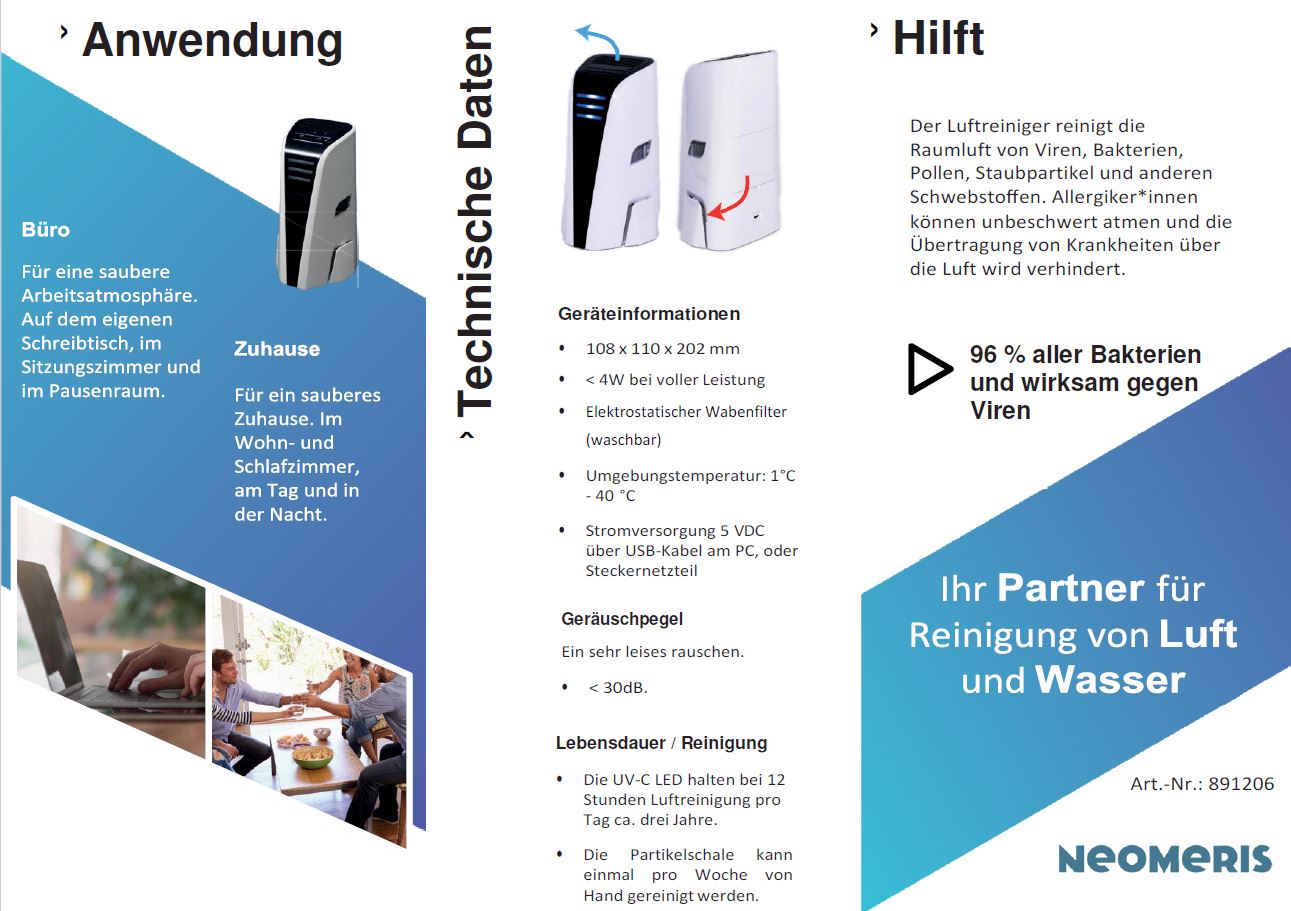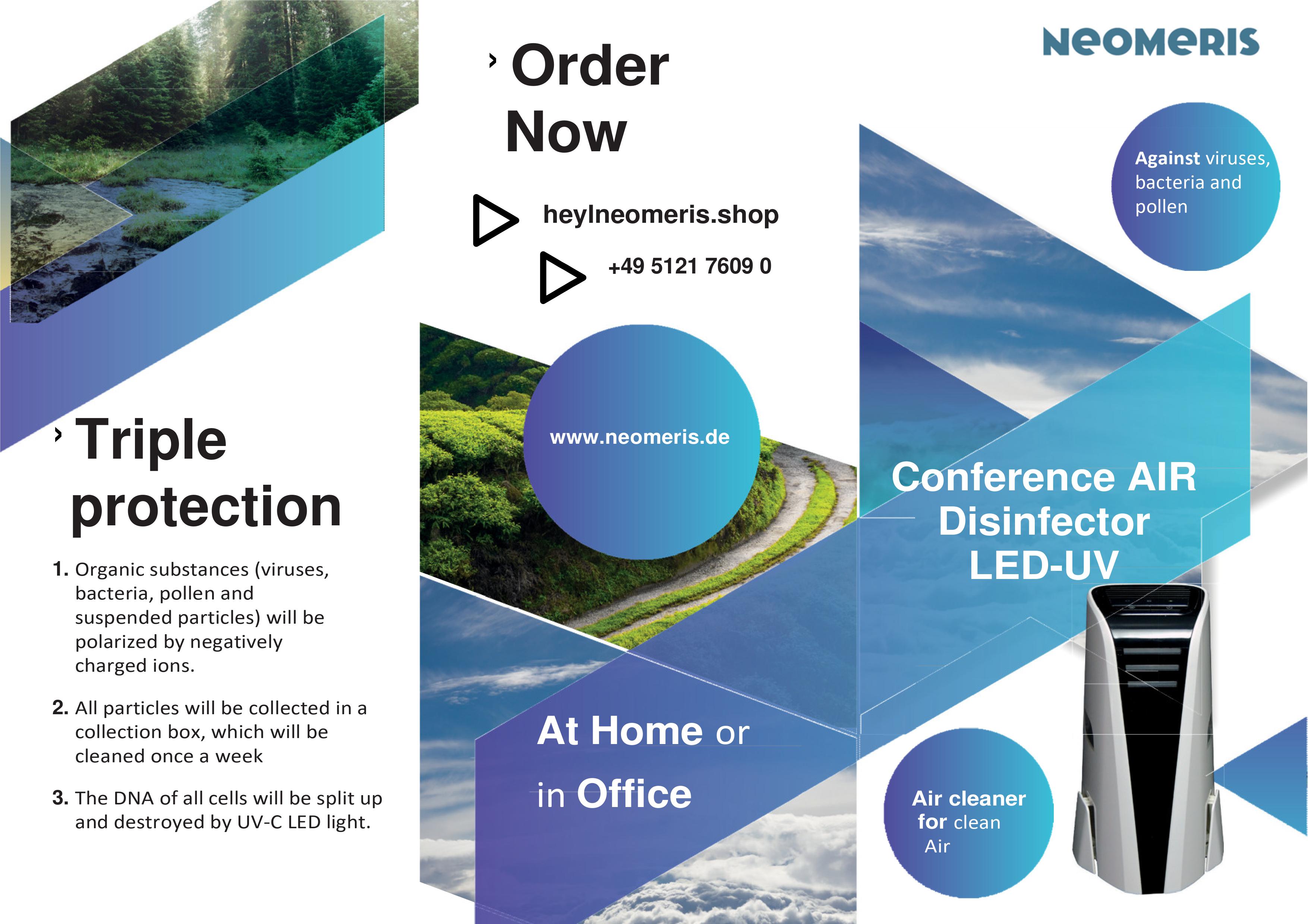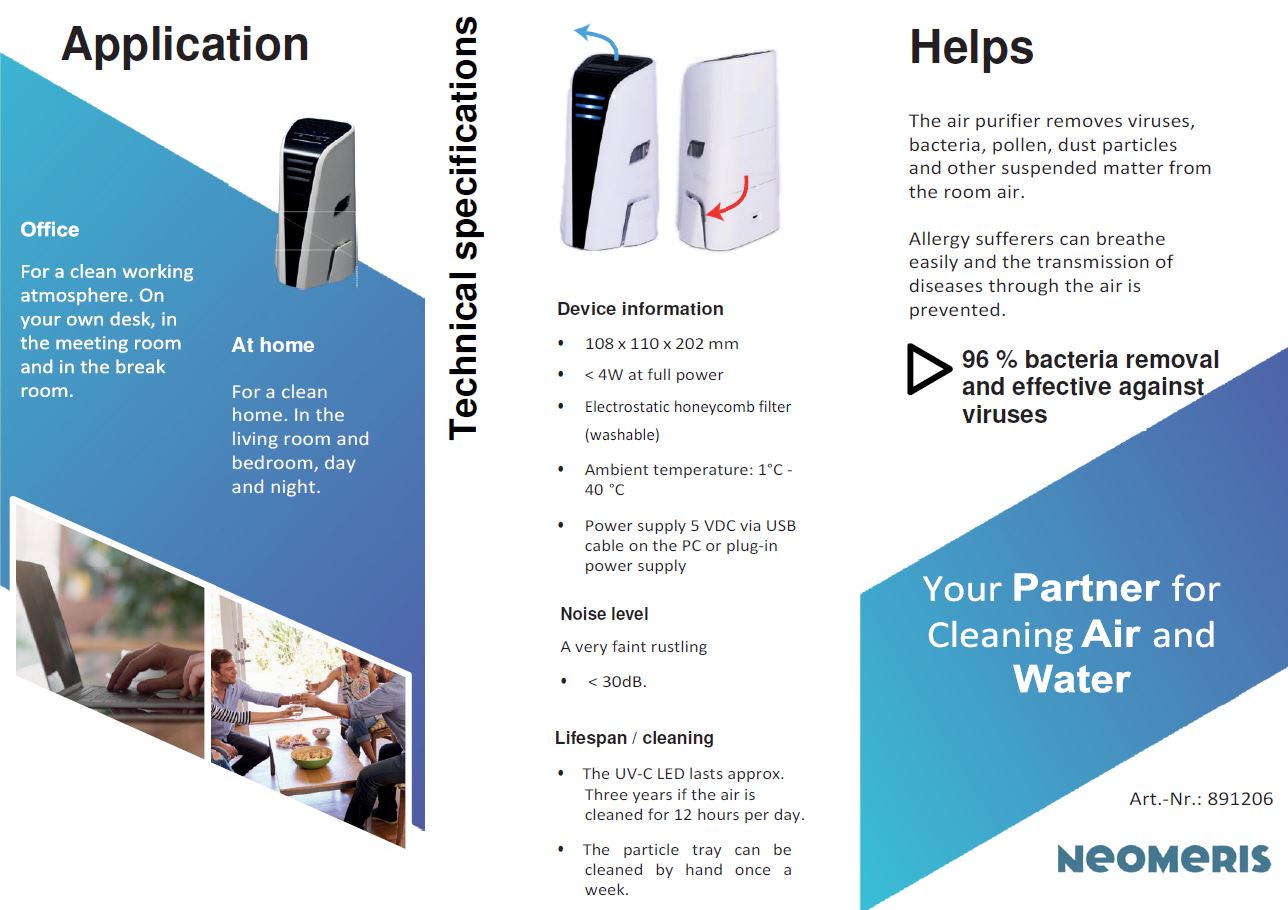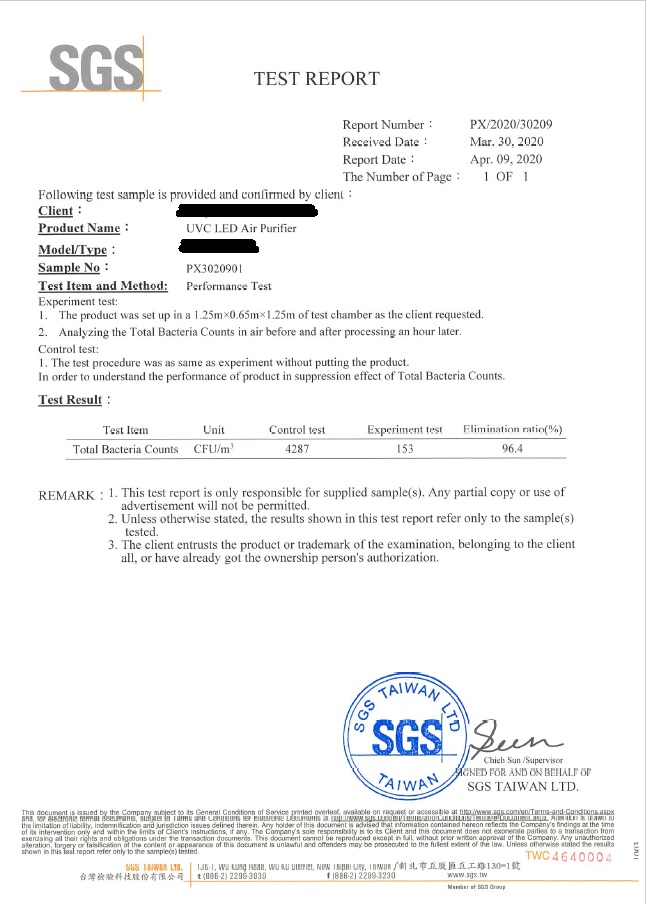 €275.00*
Please log in to receive your conditions.
Available, delivery time 1-2 days
Product information "Conference AIR Desinfector LED UV"
The air purifier cleans the indoor air of viruses, bacteria, pollen, dust particles and suspended solids.
Ideal for office, meeting room, reception, customer event and many other applications.

Allergy sufferers can breathe freely and the risk of transmitting diseases via the air is reduced.
Device information:
108 x 110 x 202 mm
< 4W at full power
Ambient temperature: 1°C - 40 °C
washable electrostatic honeycomb filter
Power supply 5 VDC via USB cable on the PC, or plug-in power supply
Noise level:
A very low noise level < 30dB
Lifetime / Cleaning:
The two UV-C LEDs last about three years at 12 hours air cleaning per day
The particle tray can be cleaned by hand once a week
We recommend the following additional products: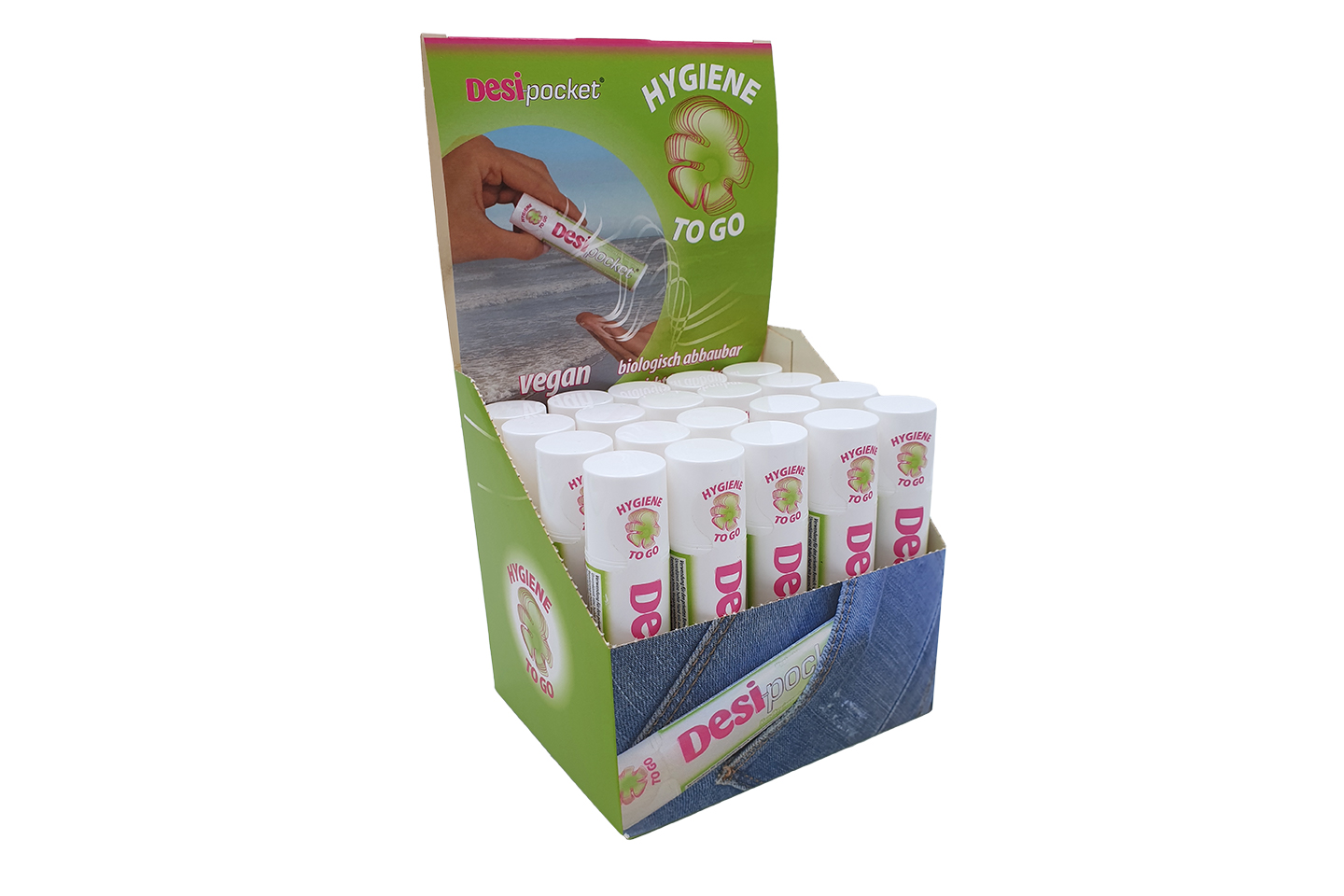 Desi-pocket hand hygiene 20 pack - stand - vegan - without alcohol - against coronavirus
Product number: 891271
- unpack & set up - Put our Desi-pocket at the Point of Sales in the best possible light, at events or for use by your employees and guests HANDHYGIENE: Pump dispenser with 15 ml filling volumebiodegradable, not skin-irritating, for use on the road no hazardous substance, no alcohol, no surfactants and aldehydes, non-flammable, bactericide & levurocide, virzuid, sporozid & fungicide, Derma Test "Very Good", no water hazard class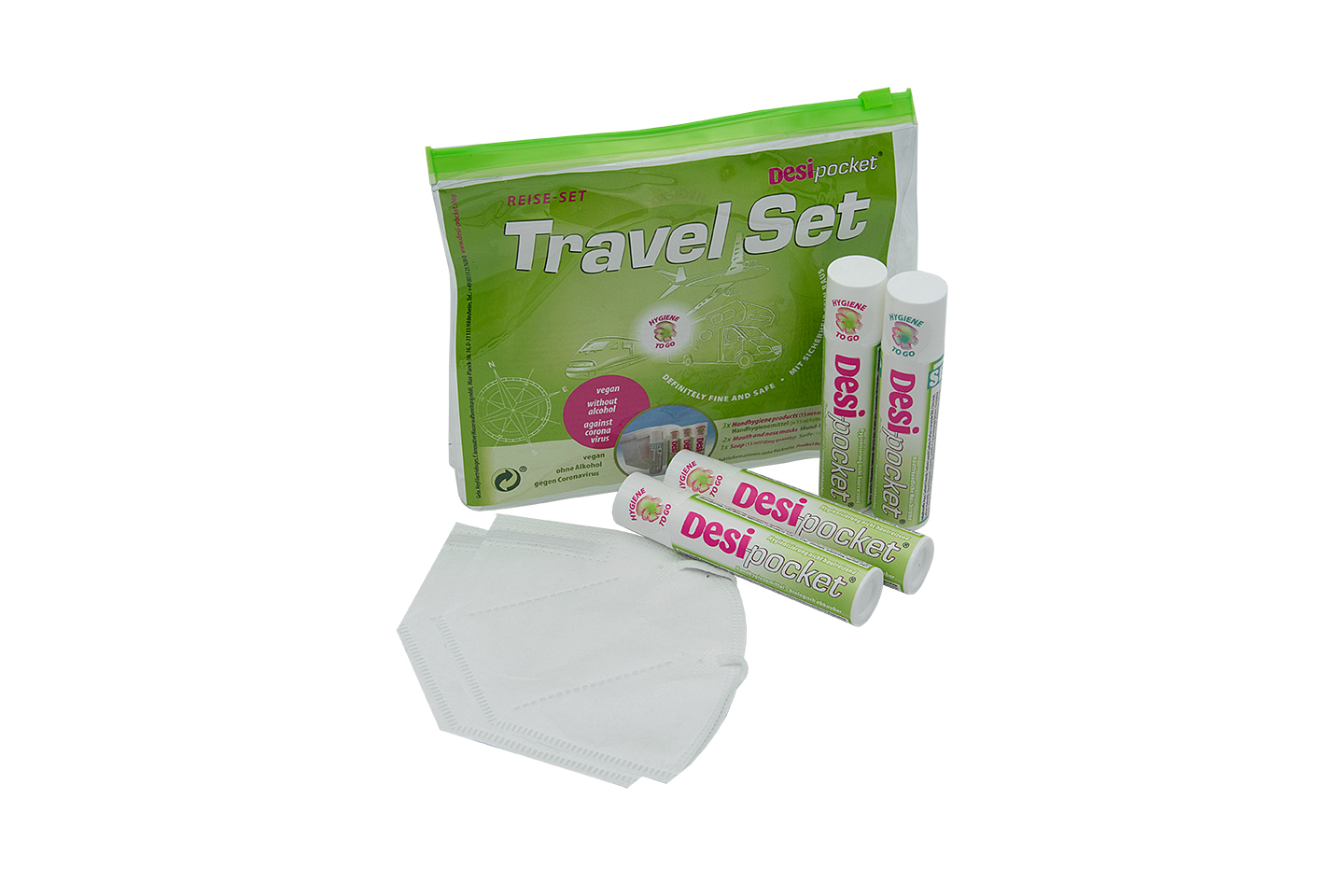 Desi-pocket Travel Set introduction- offer - vegan - without alcohol - against coronavirus
Product number: 891294
The Desi-pocket Travel Set offers optimal hygiene on the road. Due to the practical pocket size the Travel Set is versatile. Attractive quantity discounts for resale on request. Contents: 3x hand sanitizer (15ml filling quantity) 2x mouth-nose masks 1x soap (15ml filling quantitity) HAND HYGIENE PRODUCTS:biodegradable, not skin-irritating, for use on the go no hazardous substances, no alcohol, no surfactants and aldehydes, non-flammable, bactericide & levurocide, virzuid, sporozid & fungicide, Derma Test "very good", no water hazard classSKIN-FRIENDLY WASHING CREAM: Soap- and alkali-free, approx. 0.5-1.5 ml soap cream, do not store below 6 °C!, HACCP certificate of marketability available.MOUTH-NOSE-MASK: Material: outside 100% PET, inside 100% fine fiber (PET/PA), wash at 60 °C up to 2 times