JUMO ecoLine ORP plastic shaft electrode, S8 Pg13.5 screw head with slip-on protection basket
Product number: 800063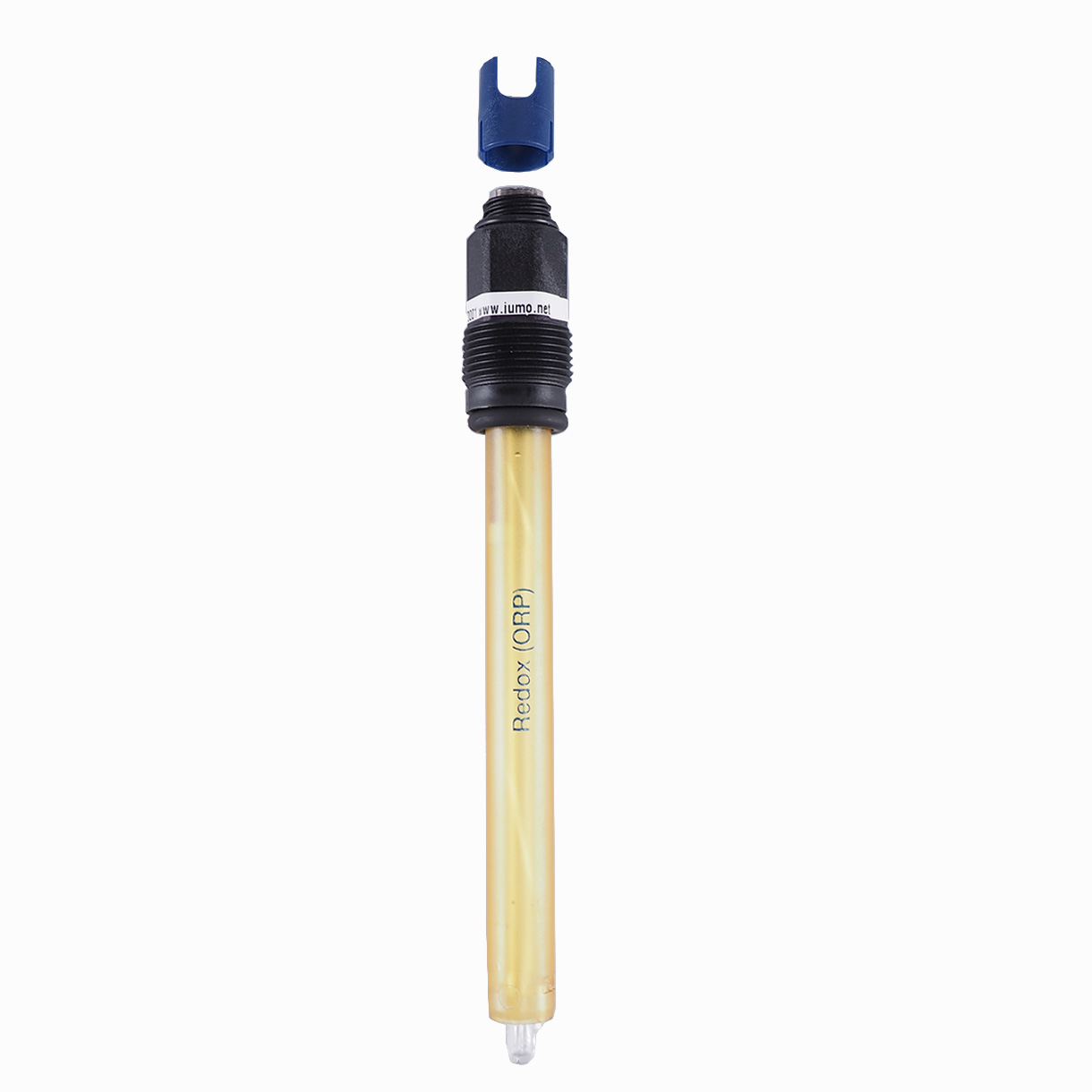 Quantity
Unit price
To

4

€141.90*

To

9

€134.81*

To

14

€127.71*

To

19

€120.62*

From

20

€117.78*
Please log in to receive your conditions.
Available in 5 days, delivery time 1-2 days
Product information "JUMO ecoLine ORP plastic shaft electrode, S8 Pg13.5 screw head with slip-on protection basket"
pH/ORP electrodes with plastic shaft and clip-on protection basket
Selected version:
ORP
Without temperature sensor (not available for this series, only for Jumo tecLine and tecLine HD series)
Screw head S8 Pg13.5
Glass silk diaphragm
Plastic shaft PEI
Mounting length 120mm (standard)
Type code (can also be found on your electrode):
Type 201010/53-22-22-0000-00-120/000 ; Part No. 00357020
The electrodes of the JUMO ecoLine series are high-quality measuring sensors with a favorable price/performance ratio.
Active part pH
The JUMO ecoLine plastic electrodes with clip-on protection basket are equipped with the low-resistance JUMO UW glass. This guarantees fast and reliable measurement results.
Active part ORP
The robust platinum tip ensures reliable measured values and is also easy to clean.
Reference system
A polymerised KCl solid electrolyte is used in the PEI plastic shaft version. This is ideally suited for measurements in general aqueous media. For measurements in media wi
th fewer ions or at high flow rates, the electrolyte can be equipped with an optional "salt reservoir" to increase the service life. The JUMO cartridge discharge system, which has been tried and tested for years, is used as the reference system. Here, the electrolyte remains free of silver ions over the service life of the sensor and is therefore less susceptible to electrode poisons. JUMO ecoLine electrodes in the plastic shaft version made of transparent PEI have a glass-fiber diaphragm. A clip-on protective cage protects the sensor when used with hand-held measuring instruments. Optionally, the electrodes can be supplied in a storage container (quiver). This is recommended if the sensor is only used sporadically, for refreshing the sensor after longer, intensive use or for longer storage periods.
All sensors can be supplied as OEM versions on request. Special versions on request.
Areas of application
Drinking water monitoring and treatment

Swimming pool

Aquaristics (also seawater aquaristics)

Greenhouse technology

Lightly polluted industrial, process and waste water

Rainwater, pond water and surface water

hand-held measuring devices
Not recommended for
galvanic water treatment

industrial process and waste water

ultrapure water

therapeutic baths

biotechnology, sterilisation processes
Other attributes
Applications

Aquaculture and Coral

, Aquariums

, Beer

, Beverages

, Environmental

, Food

, Horticulture

, Hydroponics

, Pools

, Schools

, Water Conditioning

, Water Treatment

, Wine
Technical specifications
Technical specifications

Variant glass shaft
Variant with plastic shaft and push-on protective basket
JUMO BlackLine
Variant with plastic shaft and fixed protection basket
Shaft material
Glass
PEI*
PPO**
Diaphragm
Ceramics
Glass silk
Ceramics
Drainage system
Plastic cartridge
Temperature range
0 to 60 °C
Pressure range***
0 to 6 bar
Fitting length
120 mm
Electrode head
Plug head // Plug head with fixed cable // Screw head Pg13.5 // Screw head Pg13.5 with fixed cable
For variants with fixed cable, the connection cable is protected with a bend protection.
Variants with fixed cable have Protection class IP68
Active part pH
UW glass (pH 0 to 12, briefly pH 14)
Active part ORP
Platinum dome (±2000 mV)
Electrolyte
Polymerised solid electrolyte
Recommended minimum conductivity of the measured medium
without salt deposit: 100µS/c
without salt deposit: 150µS/cm
without salt deposit: 100µS/cm
with salt deposit: 50µS/cm
with salt deposit: 100µS/cm
with salt deposit: 50µS/cm
* corresponds to polyetherimide
** corresponds to polyphenylene ether
*** The pressure data refer to constant conditions at the installation site; strong pressure surges and fluctuations should be avoided.
Extra codes
KCl container (quiver), extra code 052
Salt deposit, extra code 837
see product images
The foot of the KCl container can also be used as a mounting spanner for pH or redox electrodes with Pg13.5 thread. The recesses on the removable container foot fit the hexagon of the electrode head. When storing the electrodes, the container must be filled with KCl (not with buffer solution or similar).
see product images
As an option, the electrode can be equipped with a salt reservoir in the form of four salt rings. This is recommended when using the electrode in media with low ion content or at high flow rates. The salt reserve serves to increase the service life of the electrode. The rings do not represent a manufacturing defect (crystallisation).
Further pH and ORP electrodes can be found in the following data sheets: see download area