N-LF100 conductivity meter 0-100 µS with integrated 3/4" screw-in measuring cell
Product number: 880560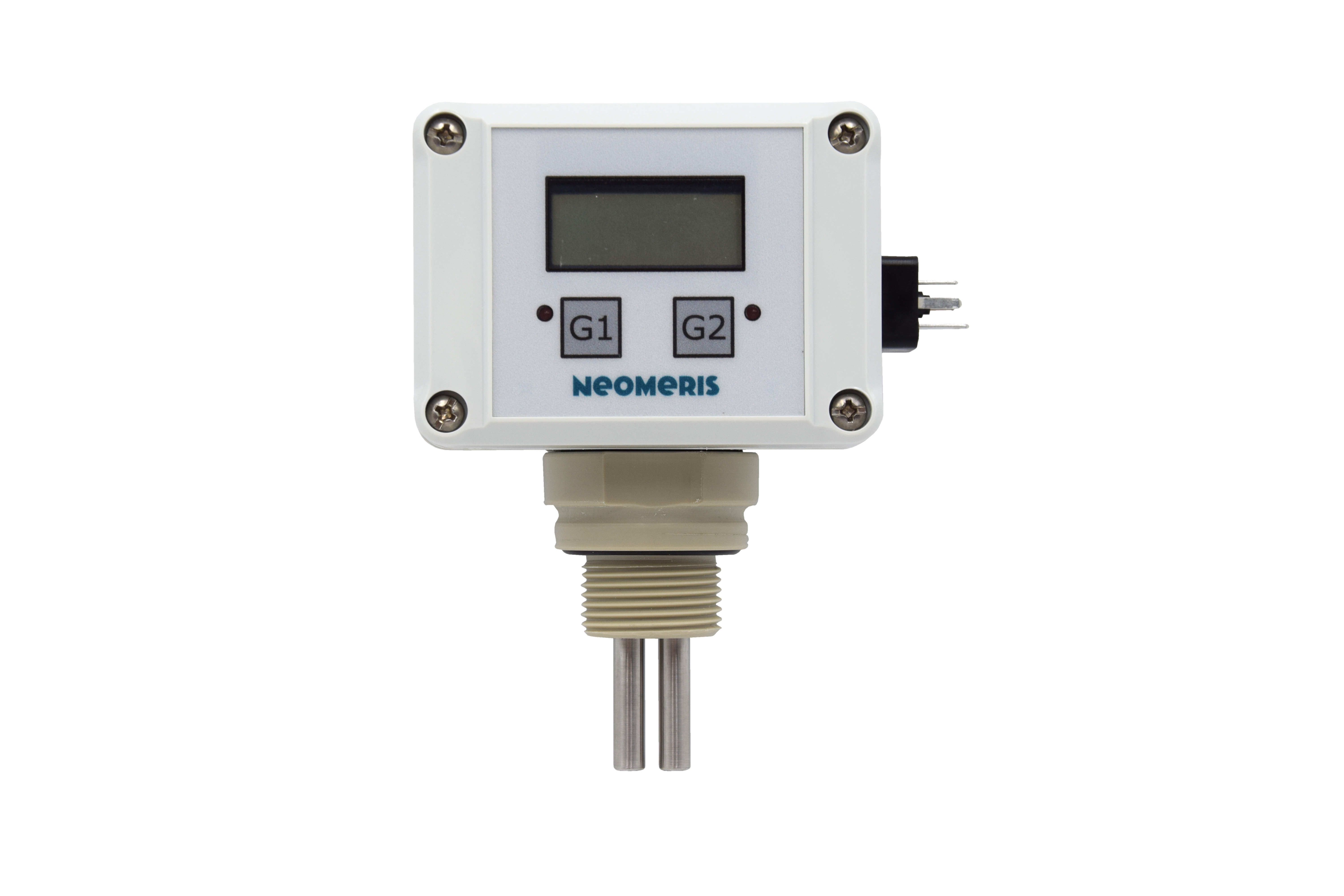 €245.75*
Please log in to receive your conditions.
Available in 1 days, delivery time 2-3 days
Menu navigation:
German / English
Our comment:
Would you like an OEM version with your company label or a different measuring range? Please contact us, because a realization is already possible for small quantities.
Product information "N-LF100 conductivity meter 0-100 µS with integrated 3/4" screw-in measuring cell"
Device for measuring the electrical conductivity of aqueous solutions in conjunction with an integrated two-electrode screw-in measuring cell 3/4 inch without temperature compensation.
The devices are selected according to the respective measuring range and are available as a variant with or without potential-free relay output.
Application examples
softener cartridges

complete desalination

reverse osmosis

desalination

cooling circuits

phase separation
Added value
Operation at 9 V DC via supplied plug-in power supply

1 potential-free relay with switchable mode of operation of relay control

Limit value display optically by means of LEDs
Technical data
Measuring ranges: 0 - 10 / 100 / 1000 μS/cm, depending on instrument type

Limit value displays: Optical by means of LEDs, limit values adjustable between 0 and 100 % of the measuring range

1 potential-free relay contact, max. 2 A / 250 V AC, 60 W / 62.5 VA (if selected)

Power supply: 9 V DC via plug-in power supply unit 100 - 240 V AC

Power consumption: approx. 1 W

Protection class: IP 65

Housing: polycarbonate housing, 82 x 60 x 57 mm

Connections: side connection for plug-in power supply and one relay output (if selected)

Measuring cell: ¾", PP, PN 6, Tmax. 60°C