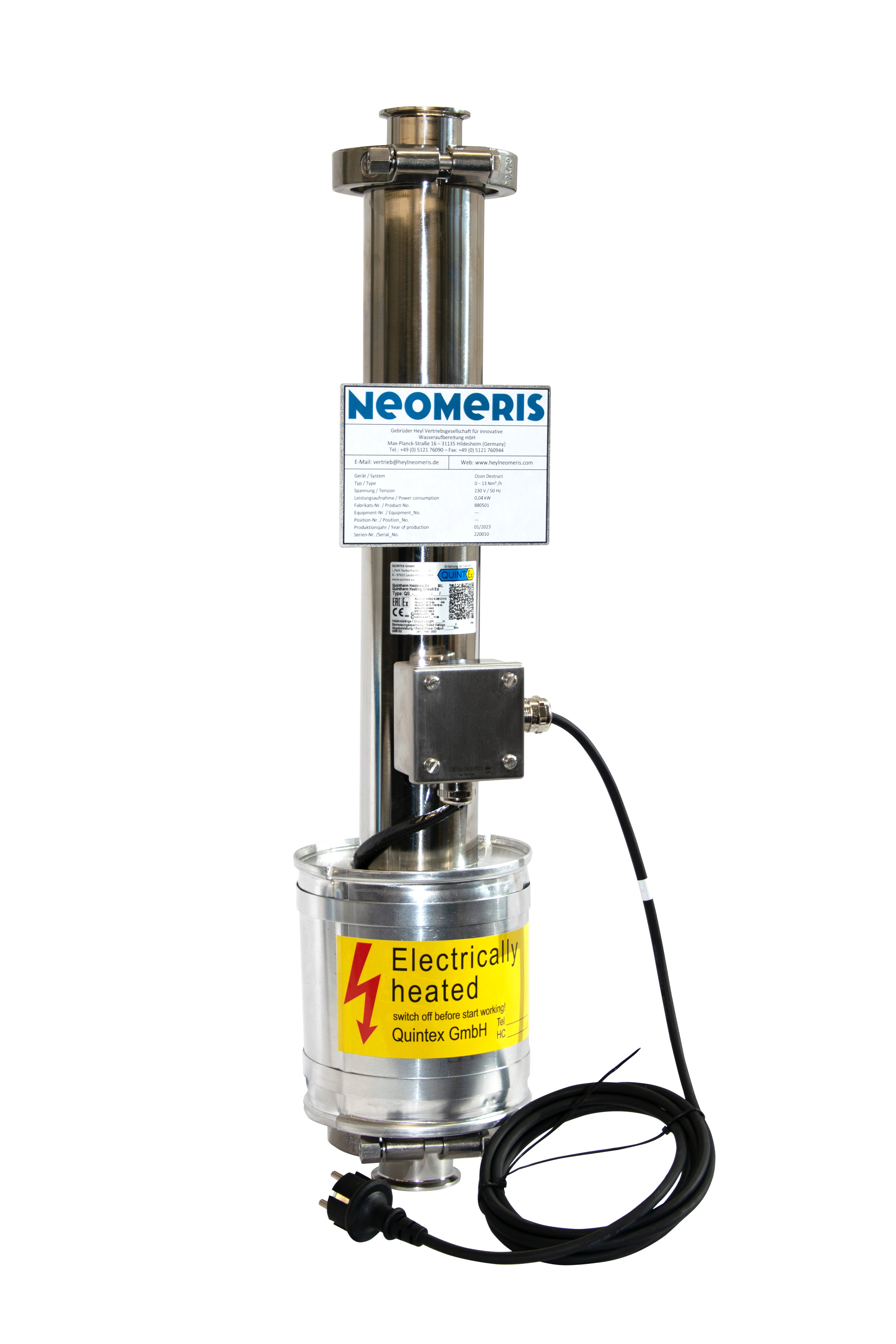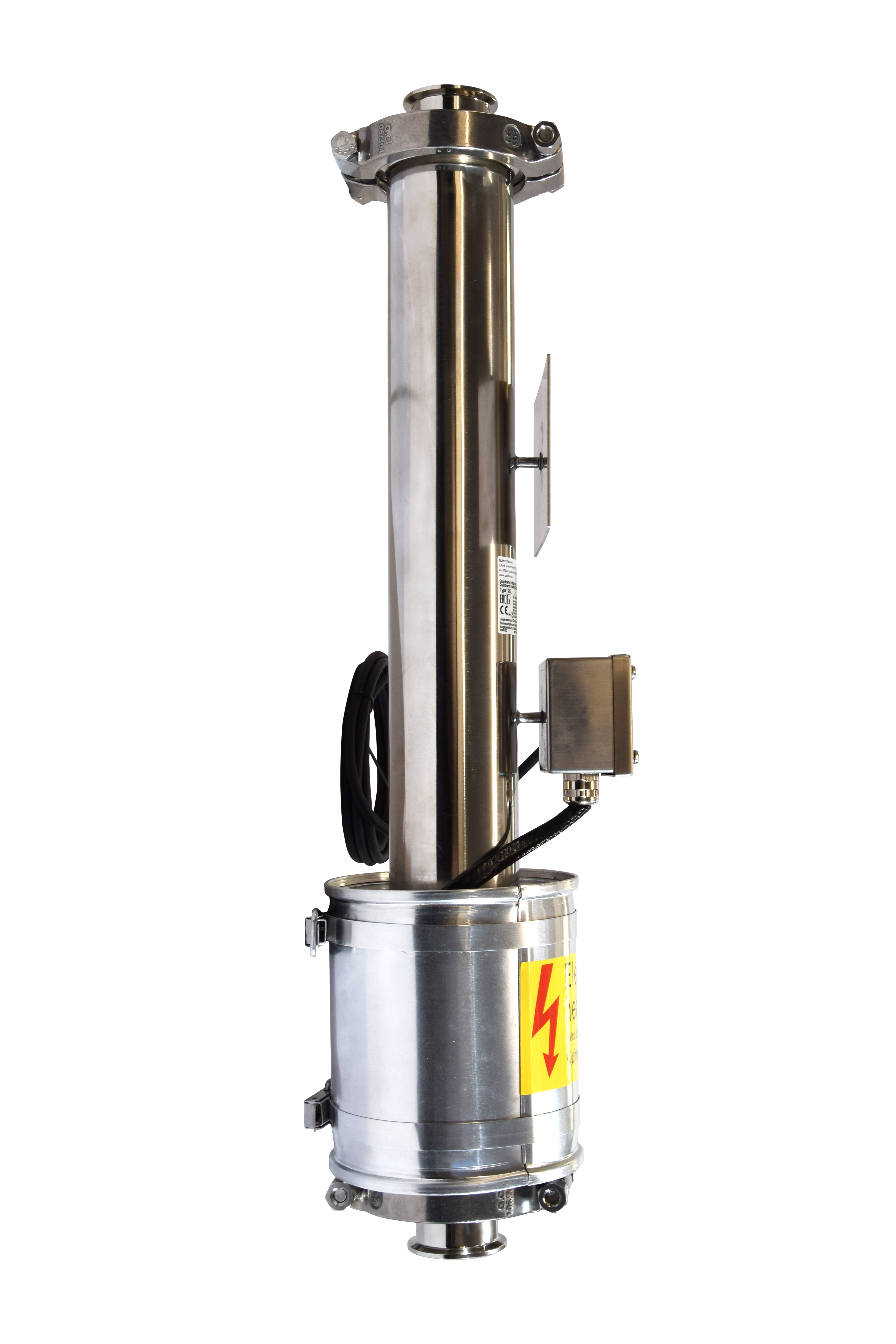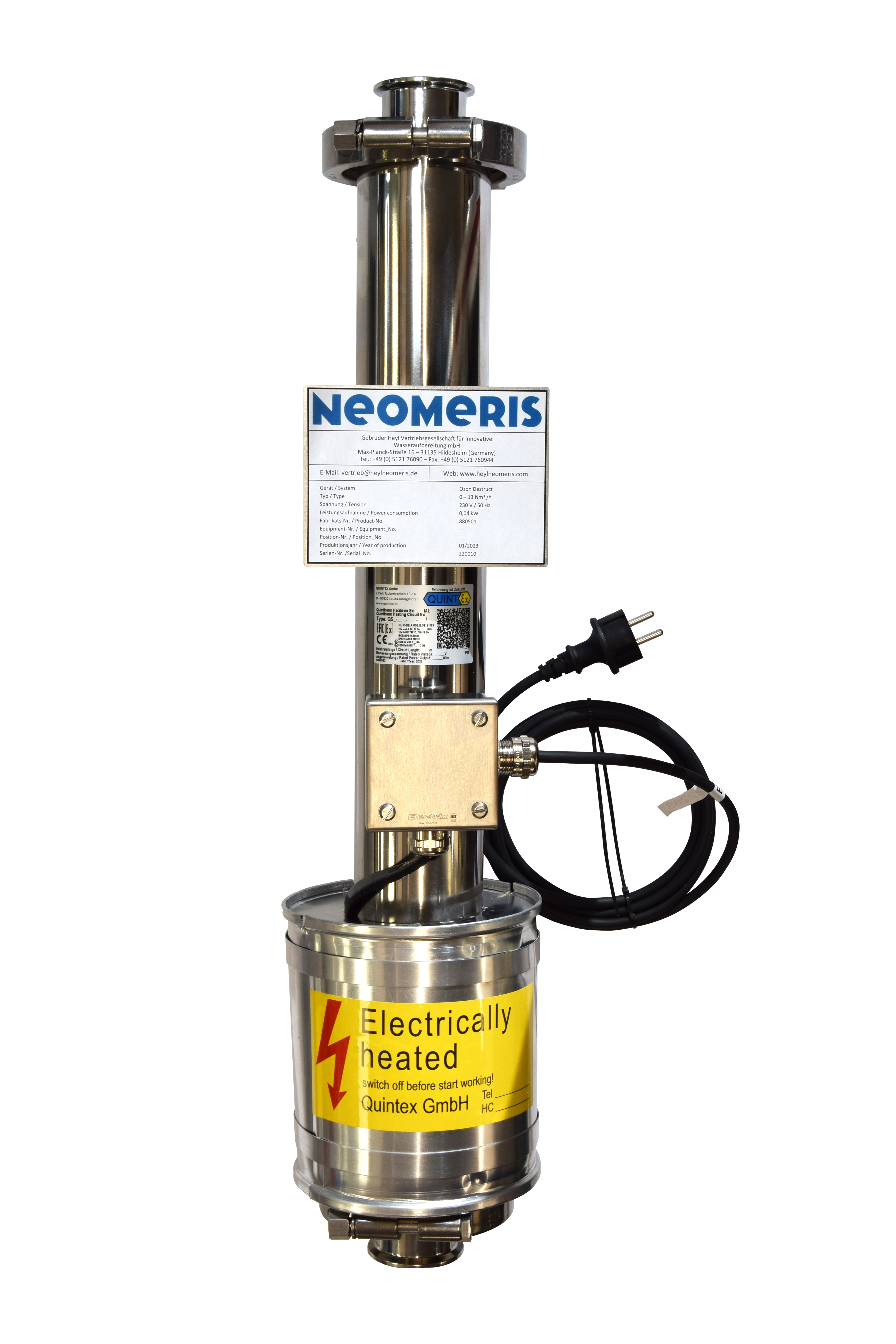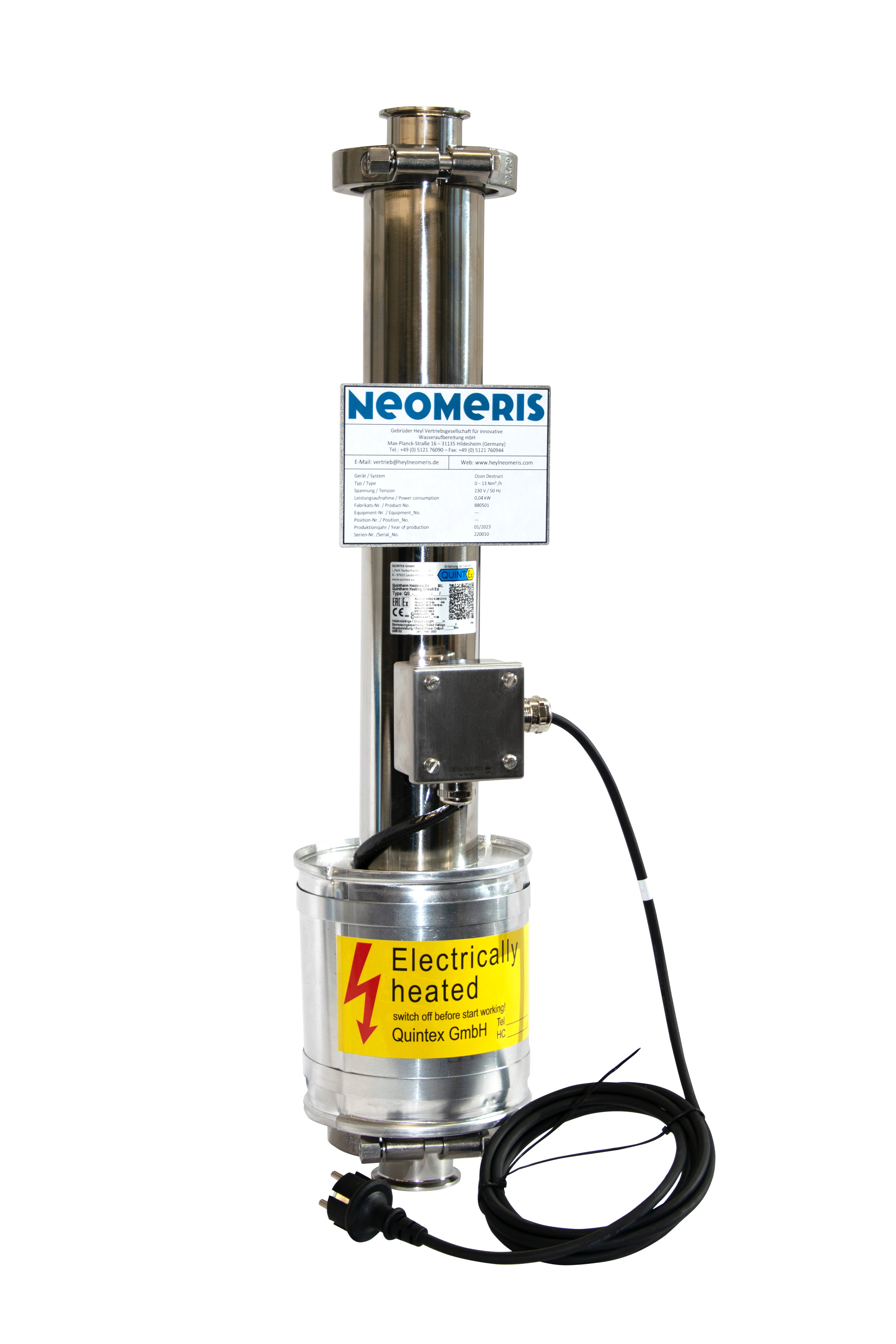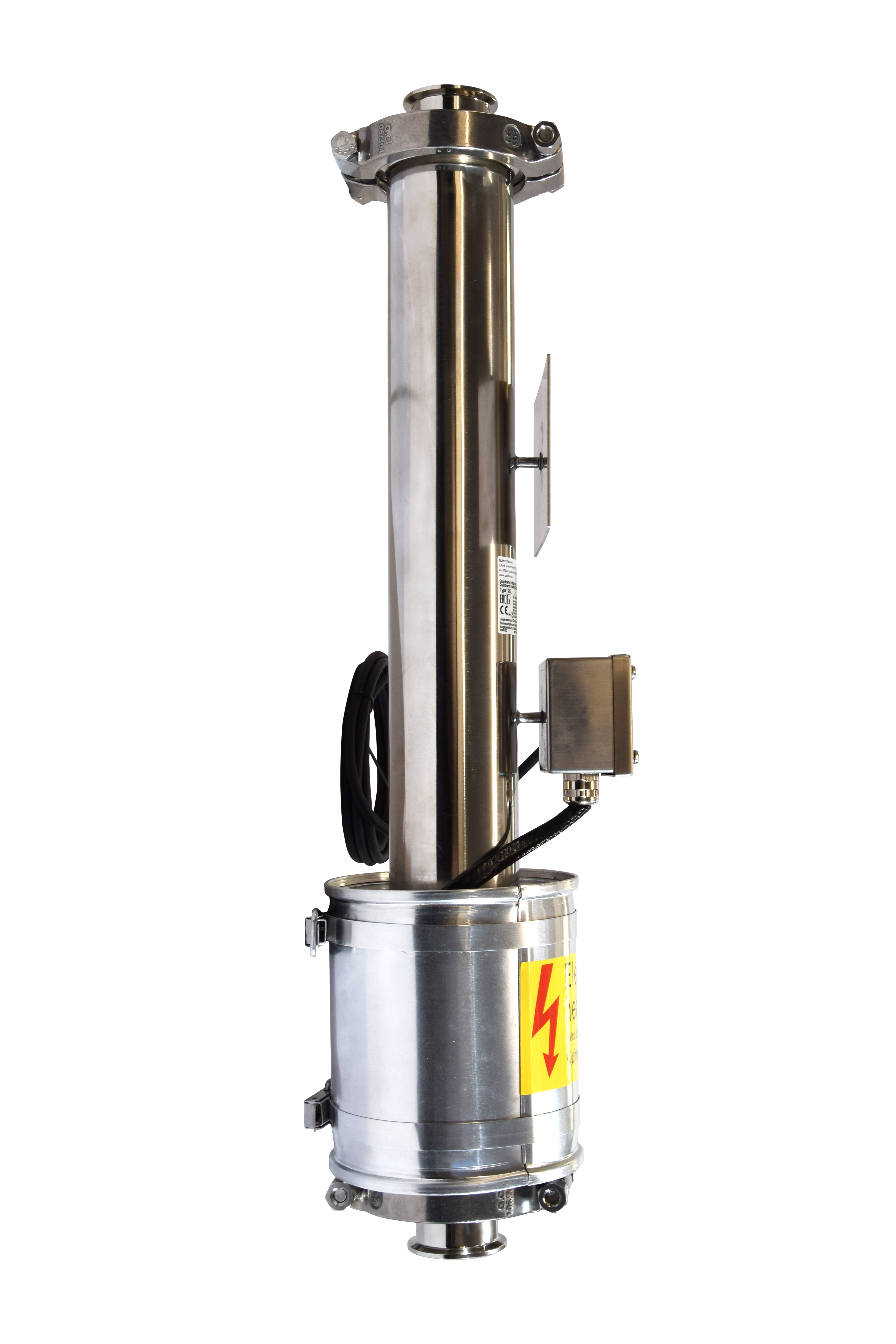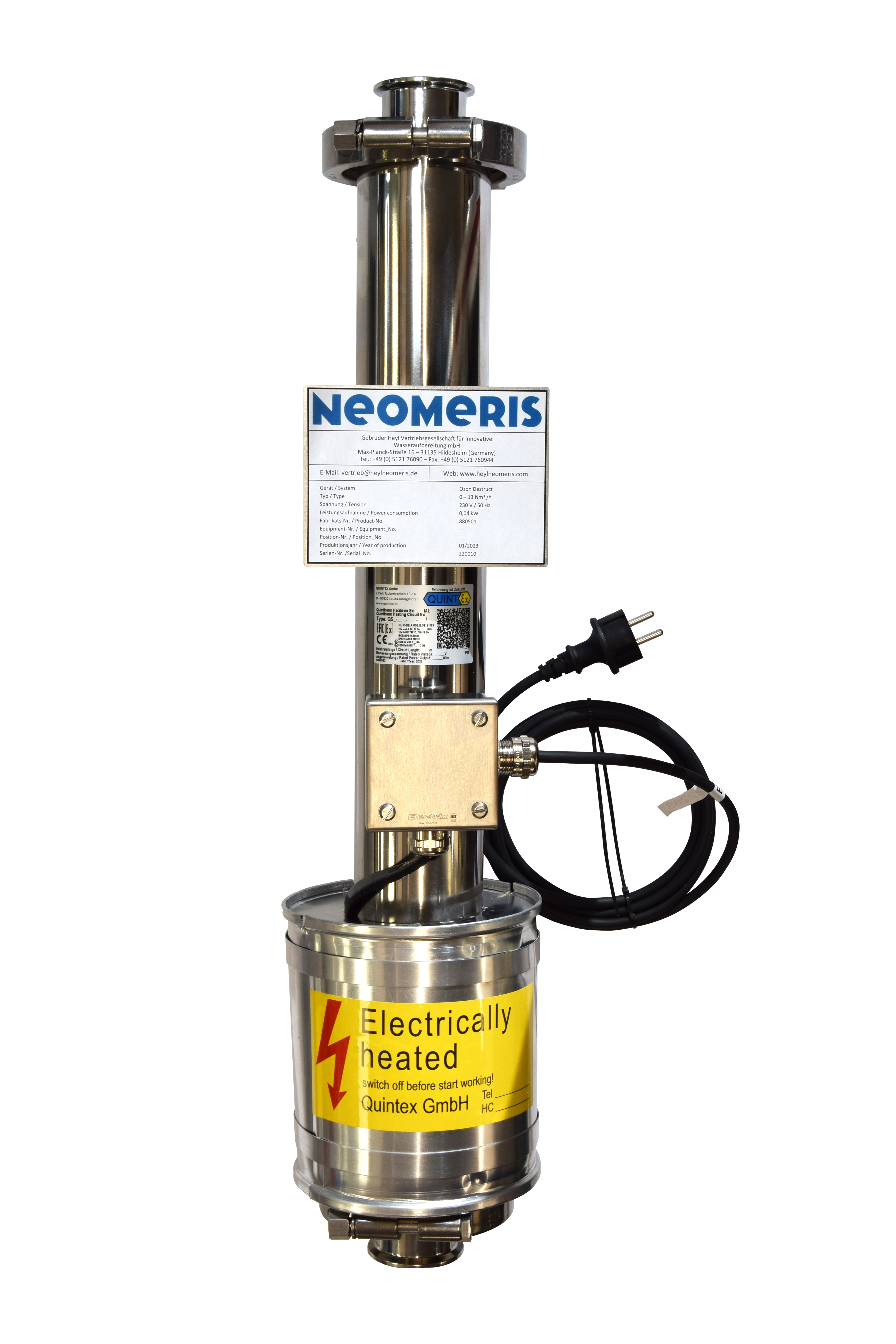 €6,640.00*
Please log in to receive your conditions.
Available in 56 days, delivery time 1-2 days
Product information "Ozone Destruct 6 - catalytic residual ozone destructor (0–6 Nm³/h)"
Catalytic residual ozone destroyer Ozone Destruct
for the reduction of excess ozone in the tank exhaust air line of ultrapure water systems.
The unit consists of:
Reactor housing stainless steel DN 80 (outer surface Ra 0.80 µm, weld seams ground) with TriClamp connections according to DIN 32676 for air inlet and exhaust air (other connections on request), flow internals and droplet separator, Carulite 200 catalyst granulate and electrical trace heating.
- Classification of pressure equipment according to DGRL2014/68/EU
- Acceptance test certificates for metallic materials according to DIN EN 10204 3.1
- Restamping certificates
- Seals certificate of conformity according to FDA (21 CFR § 177.2600), EC 1935/2004, USP Class VI
- Assembly and operating instructions, incl safety data sheet Carulite 200
Other attributes
| | |
| --- | --- |
| Country of origin | EU |
| Customs tariff number | 84213915 |
Technical data
Ozon Destruct 6
Working range: 0 – 6 Nm³/h
Material: Stainless steel 1.4404/1.4435 (AISI 316L)
Connections: TriClamp according DIN 32676A, DN 50
Total length: 755 mm
Pipe-diameter: 85 mm
Heater connection power: 230 VAC, 0.03 kW
Weight: ca. 12 kg