Professional dissolved Oxygen/O2 saturation/barometric pressure/temperature hand-held meter in case incl. electrode
Product number: 880927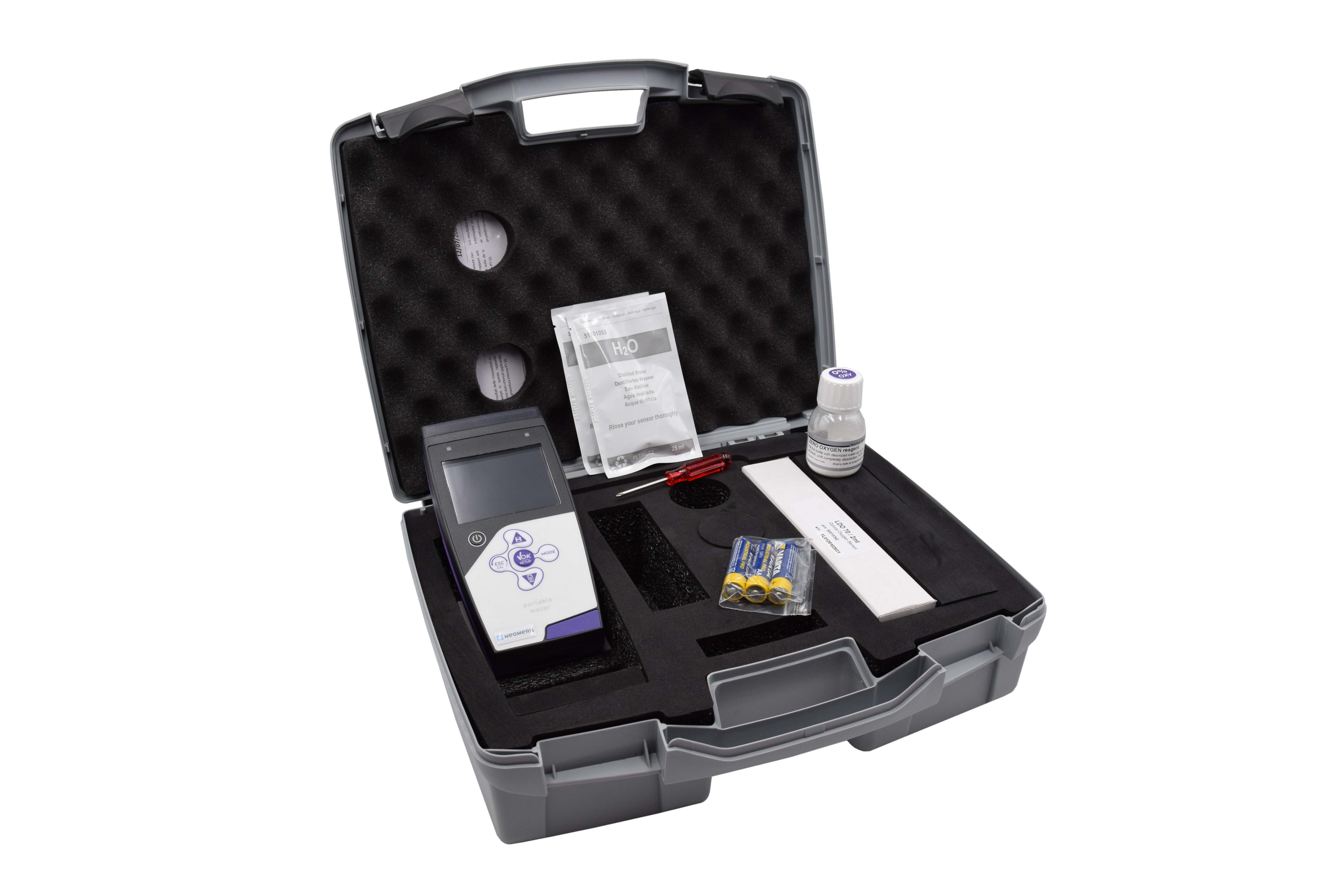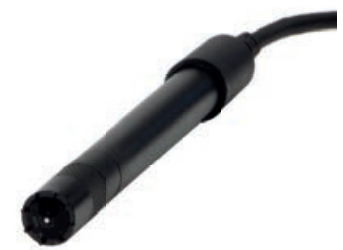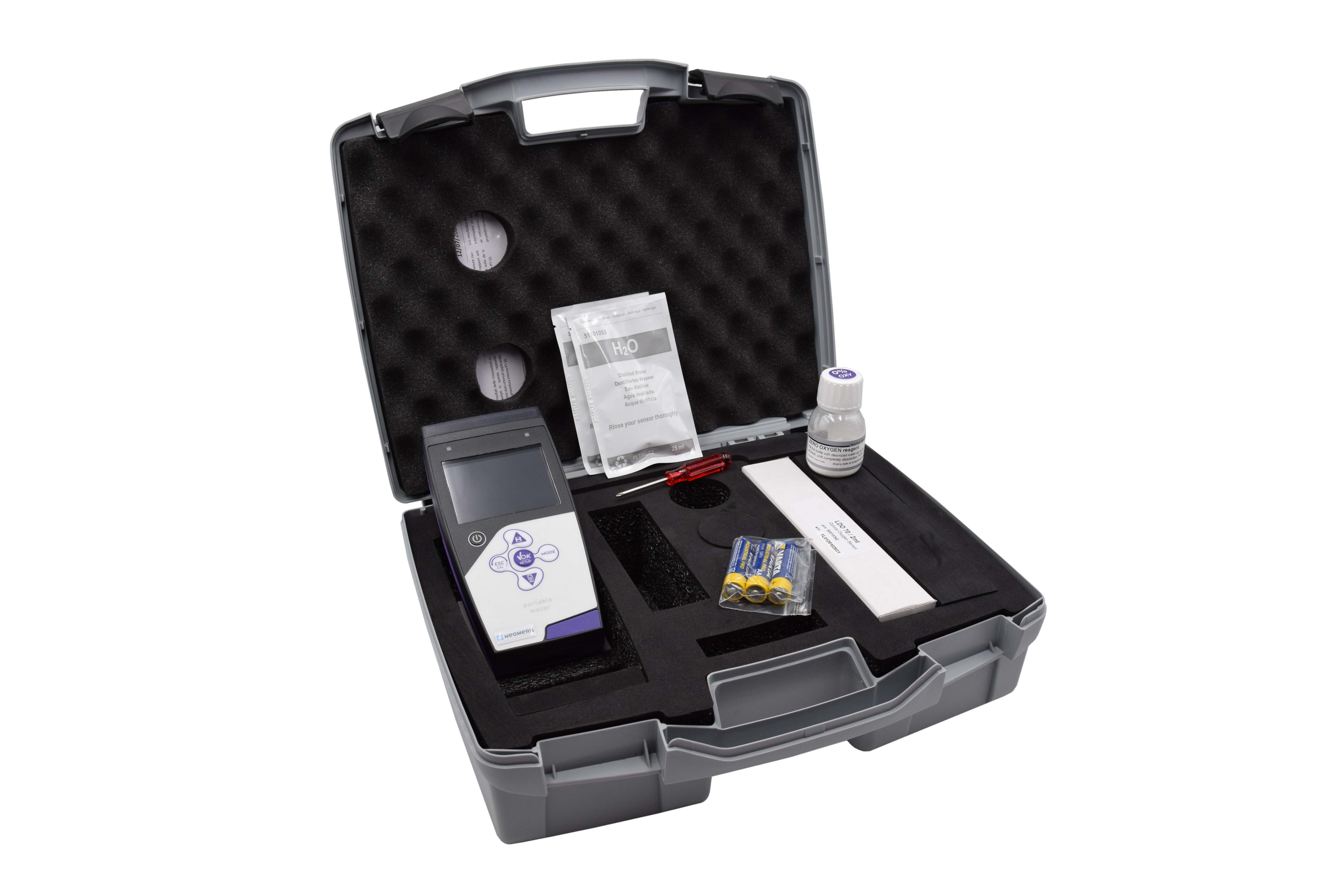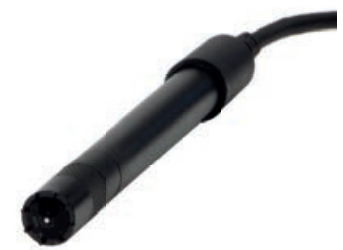 €605.60*
Please log in to receive your conditions.
Available in 7 days, delivery time 1-2 days
Measurement parameters:
Dissolved Oxygen, O2 saturation, barometric pressure and temperature
Product information "Professional dissolved Oxygen/O2 saturation/barometric pressure/temperature hand-held meter in case incl. electrode"
Our portable multi-parameter meter with innovative high-resolution colour display is suitable for working in all conditions and, like our other available Professional meters in the case, offers you an integrated user-friendly guide in the form of the set-up and calibration mode. This means that the user can also use the device easily and intuitively at any time.
The instrument has an automatic, up to two-point, oxygen calibration with an adjustable manual compensation factor of the salinity for the automatic temperature-compensated measurement of the temperature. You are assisted by intuitive symbols on the backlit screen, including display of the measurement stability (adjustable) and any errors. Another advantage is that the multi-parameter measuring device is supplied in our professional measuring case, which contains the oxygen electrode, two replacement membranes, the instructions and, depending on the version, a 30 ml refill solution.
Complementary advantages of the Professional Plus version:

Optical oxygen sensor (higher accuracy in the lower measuring range)
GLP functions: Date and time, recall of calibration data and "Calibration due" function
Integrated data logger for up to 1000 data, automatic and manual
PC connection via USB for evaluation of measurement data (Micro-USB on the instrument side) via Data Link+ software
Automatic brightness control of the display (prolongs battery life)
Only 6 keys for easy control of all functions of the unit
230V power supply unit
Technical data
Dissolved oxygen
Measuring range: 0.00 ... 50.0 mg/l
Resolution: 0.01 (< 20.00 mg/l) / 0.1 (> 20.0 mg/l)
Accuracy: ± 1.5% full scale
(Plus Version: ± 0.2 < 10 mg/l-ppm / ± 0.3 from 10 to 20 mg/l-ppm / ± 5% > 20 mg/l-ppm)
02 Saturation:
Measuring range: 0.0 ... 199,9% / 200 ... 400%
Resolution: 0.1 / 1%
Accuracy: ± 10%
Calibration points: 1...2 automatic
Calibration point indication: yes
Calibration report: yes
barometric pressure:
Measuring range: 0 ... 1100 mbar
Resolution: 1 mbar
Accuracy: ± 0,5%
Automatic pressure compensation: yes
Temperature:
Measuring range: -10.0 ... 110,0 °C
Resolution/accuracy: 0.1 / ± 0.5°C
Temperature compensation: yes (automatic only)
Salt compensation: yes (manual)
General:
GLP: yes (Plus Version only)
Calibration due: yes (Plus Version only)
Internal memory: yes 1000 data (Plus Version only)
Display: High-resolution backlit colour LCD
Brightness settings: Manual
(Plus Version: automatic or Mmnual)
IP protection: IP 57
Output: Micro USB (Plus Version only)
Power supply: 3 AA 1.5 V batteries
(Plus Version: additional 5 V power supply)
Working conditions: T= 0 ... +45 °C / H = < 95 %
Dimensions / weight (unit): 185 x 85 x 45 mm / 400 g