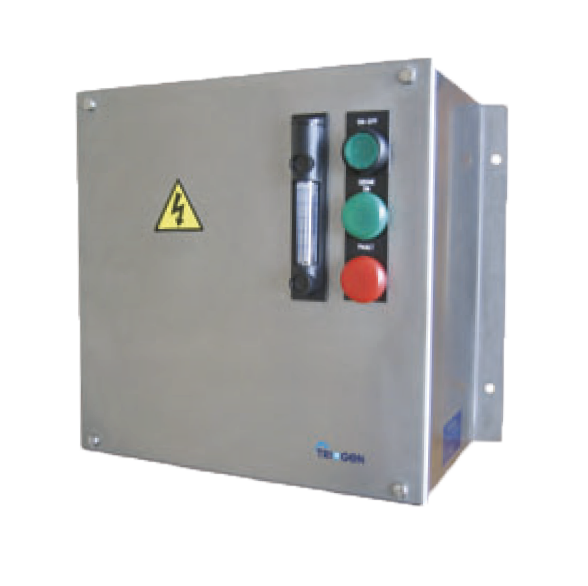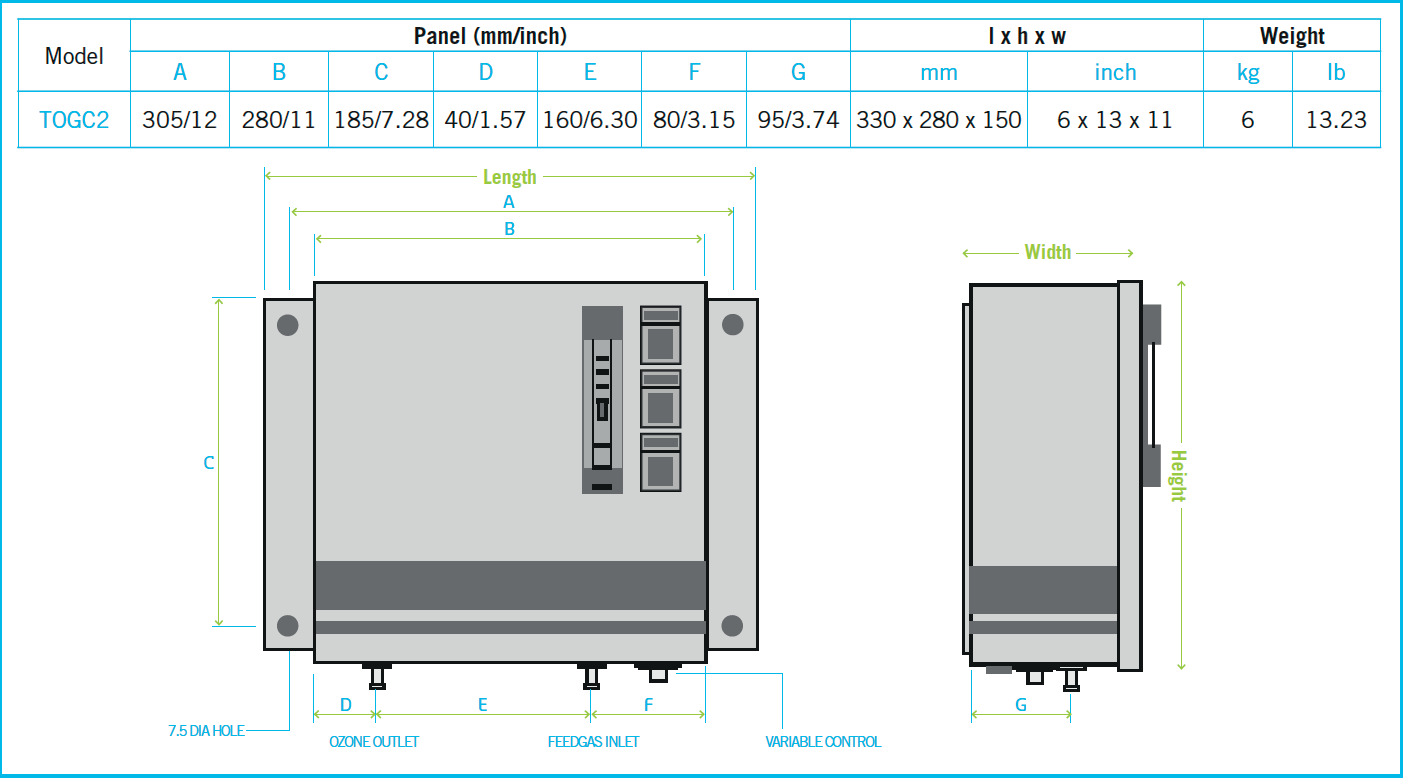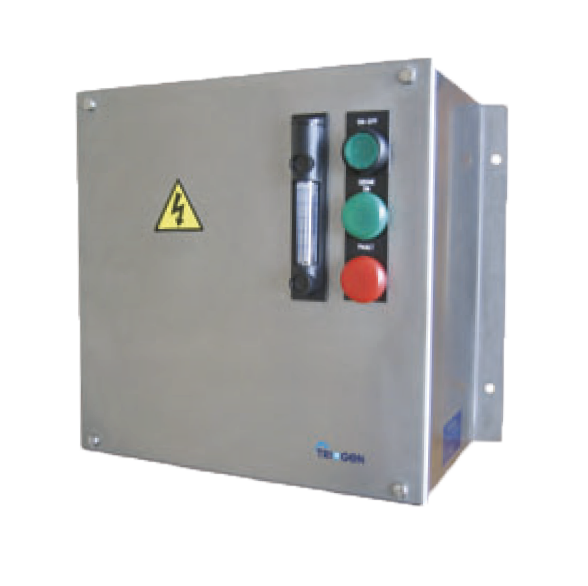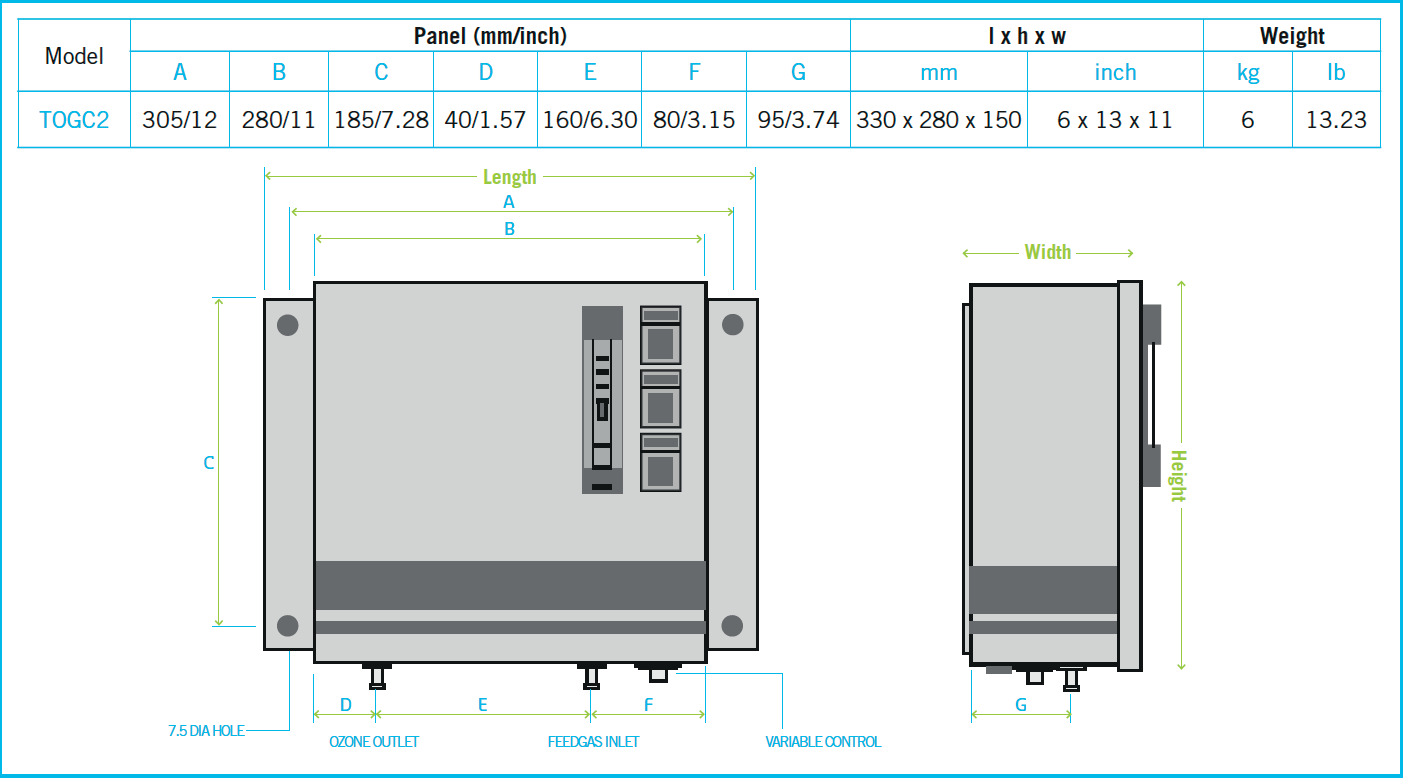 €4,074.50*
Please log in to receive your conditions.
Available in 28 days, delivery time 1-2 days
Our comment:
When the ozone generator is delivered, an English operating manual is included.
Leasing Example
85,77 € non-binding
Monthly Rate (60 Rates)
Further rate options by choosing the payment method Leasing
Product information "TOGC2 Ozone generator with 4-20mA control input"
The Ozone generator TOGC2 is based on the principle of "Silent Electrical Discharge" using oxygen or air as feedgas. The ozone production can be adjusted for a variable output: max. 10 g/h from oxygen and 4 g/h from dried air. The instrument is concepted for small industrial ozone application and pilot plants.
Application examples

Industrial oxidation processes
Drinking water and Process water treatment
Bottled water
Disinfection
Main features

Ozone generator producing a variable output up to 10g/hr
Feed gas: oxygen or air
Operate under vacuum or at maximum pressure of 10psig
Air cooled ozone generating module
Illuminating switches indicating ozone production and faults
O&M manual including performance graphs in English
Compact dimensions
Technology and how it works
The Ozone generator TOGC2 is built in a small, wall-mounted housing with air cooler, especially suited for industrial application. The instrument consists of operation displays, flow meter for the feedgas and a controller for the variable power adjustment. The ozone output is adjustable via a rotary knob and externally by a 4-20 mA signal.
Ozone is produced when oxygen containing gas is passed over the ceramic dielectric of an ozone generating module. The ceramic dielectric is housed within a finned heat sink block which is air cooled by fan assisted atmospheric air.
Technical features

Operating method: vacuum or pressure (10psi max.)
Module cooling medium: ambient air (fan assisted)
Connections: PVDF compression fitting to suit 8 mm pipe/tube
Dimension (LxWxD): 330 mm x 150 mm x 250 mm
Flowmeter: 2-10l/min
Enclosure: 316 stainless steel, satin finished
Module: 316 stainless steel electrode assembly inside a ceramic dielectric tube
Remote controls and signals

Ozone ON-OFF: green illuminator switch
Fault: red illuminator switch
Power supply
230 VAC, 50-60Hz
Options

4-20mA external output control

Breite:

88 cm

Gewicht:

11 kg

Länge:

26 cm

, 86 cm

Ursprungsland:

GB

Zolltarifnummer:

84051000
Technical data
Ozone output
1
: 4.0 g/h (0.14 lb/h)
Ozone output2:10.0 g/h (0.35 lb/h)
Feed gas flow rate: 4-10 l/min (2-5 l/min oxygen)
Variable output control: 15-100 %
Power supply: 230V/1ph/50Hz or 115V/1pH/60Hz
Power Consumption: 105W
(1) feed gas: dry-air-60°C dewpoint
(2) feed gas: >90% oxygen