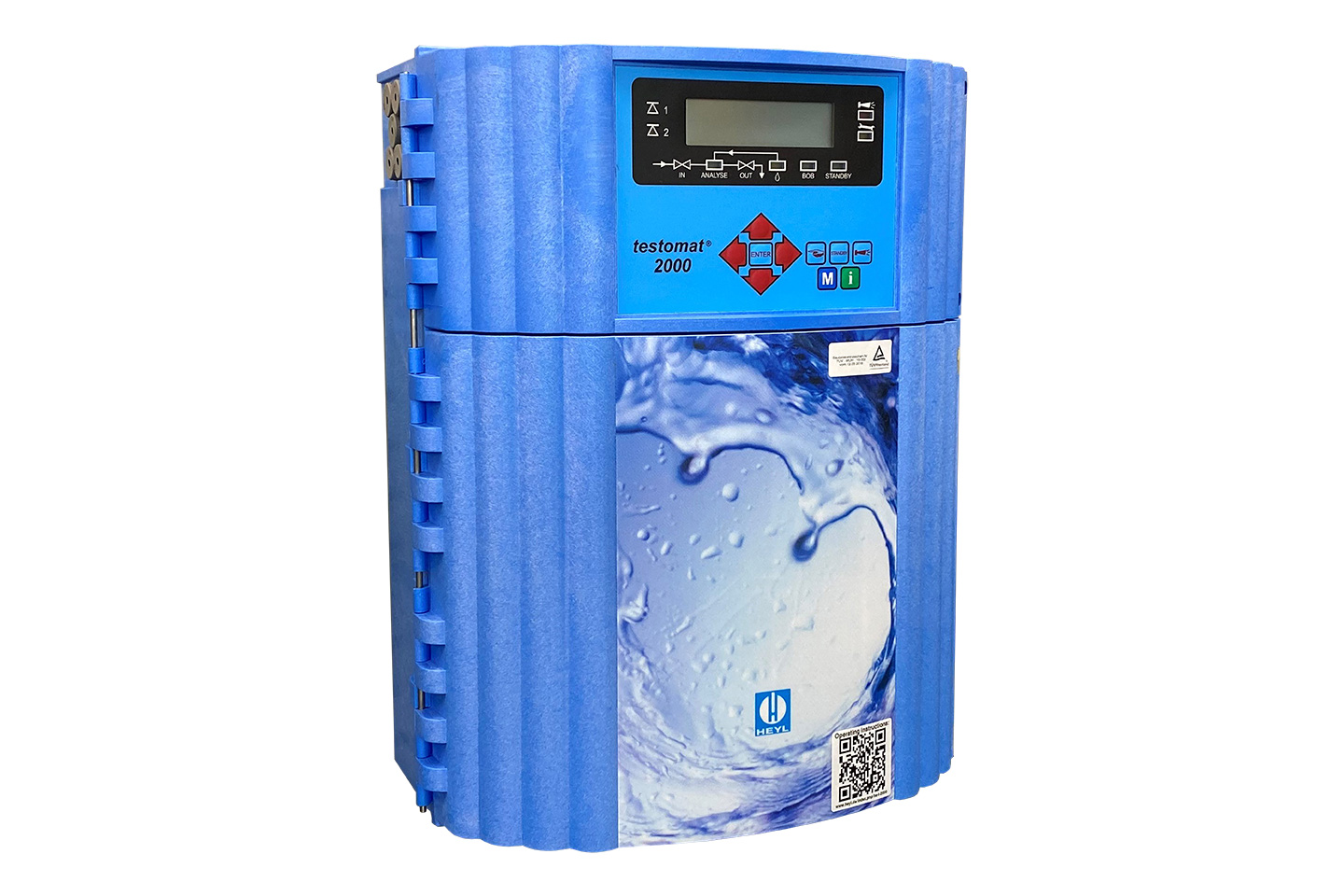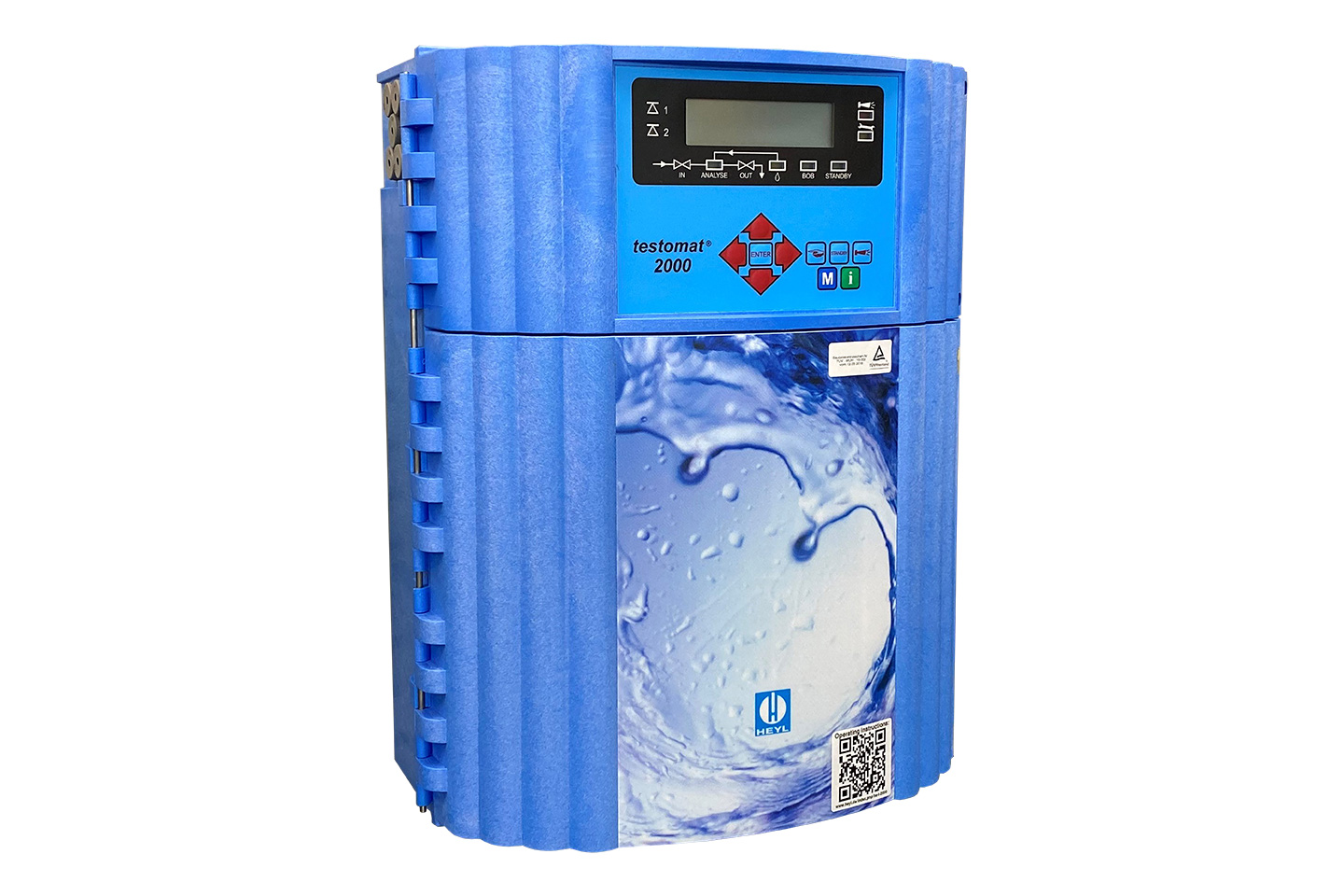 €5,634.80*
Please log in to receive your conditions.
Available in 140 days, delivery time 1-2 days
Measurement parameters:
Free chlorine
Measuring range:
0.00 – 0.99 mg/l (Resolution: 0.01 mg/l) 1 – 2.5 mg/l (Resolution: 0.1 mg/l)
Application:
Chlorination monitoring for drinking-water or swimming pools. | Provides protection for reverse osmosis membranes. | Control of chlorine biocides and conditioning agents.
Menu navigation:
German, English, French
Leasing Example
109,52 € non-binding
Monthly Rate (60 Rates)
Further rate options by choosing the payment method Leasing
Alternatives to this product
Testomat® LAB CL
Product number: 116106
Pro's
Messbereich 0 – 5 mg/l (T2000 hat nur 0 – 2,5 mg/l)
Integrierte Datenaufzeichnung (Messwerte sowie Fehlermeldungen) auf SD-Karte
Messfunktion als dauerhaft in festen Zeitintervallen oder Messphase*2 programmierbar
Was kann es nicht?
Grenzwertrelais
Keine Displayanzeige
Keine 2 Messstellen
Kein AUX Relais
Erforderlicher Leistungsumfang
Analyse für freies Chlor oder
Gesamtchlor (Festlegung durch
gewählten Reagenzsatz)
IST-Wert Bestimmung
4-20mA Messwertübertragung
Grenzwertrelais
(nur umsetzbar mittels NeoTecMaster®)
Ergänzende Funktionen
Displayanzeige für Messwerte
Schutzhaube für IP 65
Externe Analysenauslösung (START/STOP-Relais)
Parametrierung mittels PC-Software
*2
Nur während dieser Zeit werden Analysen im eingestellten Intervall durchgeführt. Außerhalb der Messphase wartet das Gerät auf ein Startsignal und gibt einen Strom von 4 mA aus. Es können Werte im Bereich von 10 Minuten bis 12 Stunden eingeben werden.
Product information "Testomat 2000® CLF"
The
Testomat 2000® CLF
process photometer is an online analyzer for monitoring the
ontent of free chlorine (CLF) in the range of 0-2.5 mg / L (ppm).
Performance profile:
Analysis via automatic dosing of two reagents
The analysis result is displayed after a reaction time of approx. 1 min. (Measuring time without rinsing time)
2 independently programmable limit contacts for monitoring and control tasks
Menu-driven operation and programming via plain text display
High-precision titration using a piston dosing pump
Analysis initiation:

Automatic interval operation
(Interval pause adjustable from 0–99 min)
External control
Dynamic (fatigue-dependent interval operation)
Quantity dependent via contact water meter

Two independent limits with hysteresis (1, 2 oder 3 bad analyzes) and adjustable switching functions
Monitoring of two measuring points (Switching by external solenoid valves)
programmable service address
Internal error documentation
Programmable maintenance interval for maintenance request
Technical specifications
| | |
| --- | --- |
| Power consumption: | max. 30 VA |
| Protection class: | I |
| Protection: | IP 65 |
| Ambient temperature: | 10–45 °C |
| Water temperature: | 10–40 °C |
| Dimensions (W x H x D): | 380 x 480 x 280 mm |
| Operating pressure: | 0,3–8 bar |
| Weight: | approx. 9,5 kg |
| Menu Language: | German, English, French |
| Measuring range: | Free chlorine: 0.00 – 0.99 mg/l (Resolution: 0.01 mg/l) 1 – 2.5 mg/l (Resolution: 0.1 mg/l) |
We recommend the following reagents and accessories