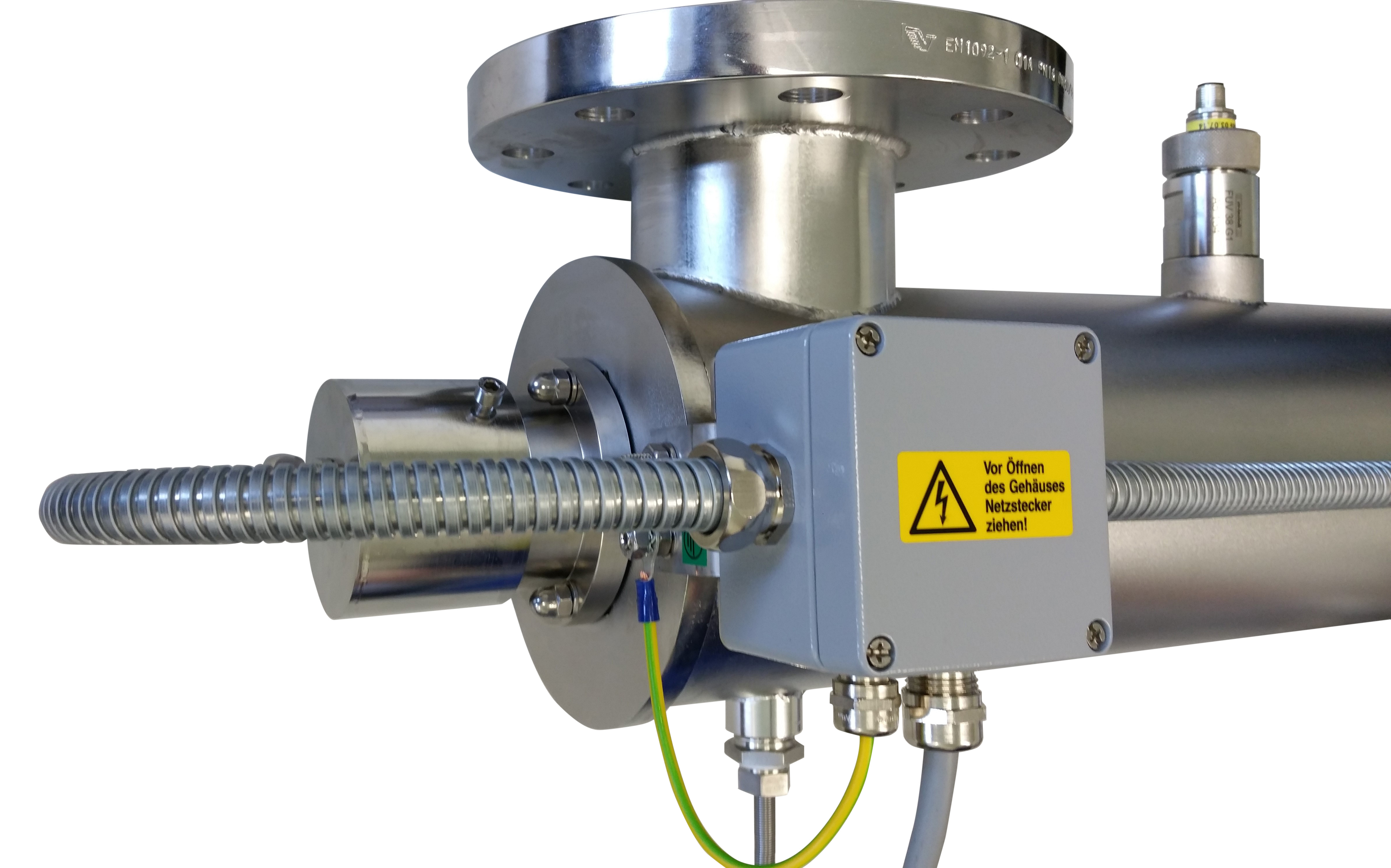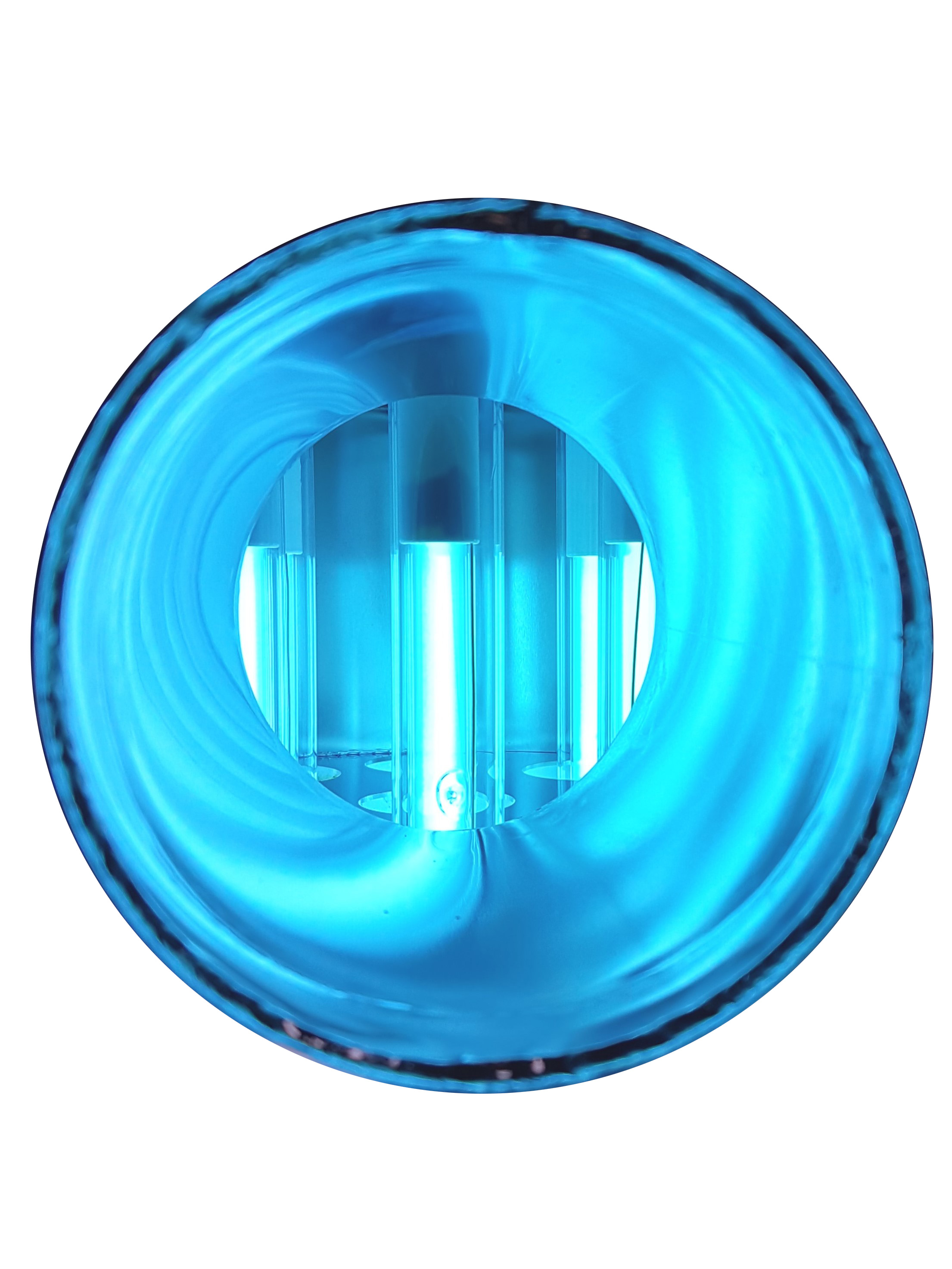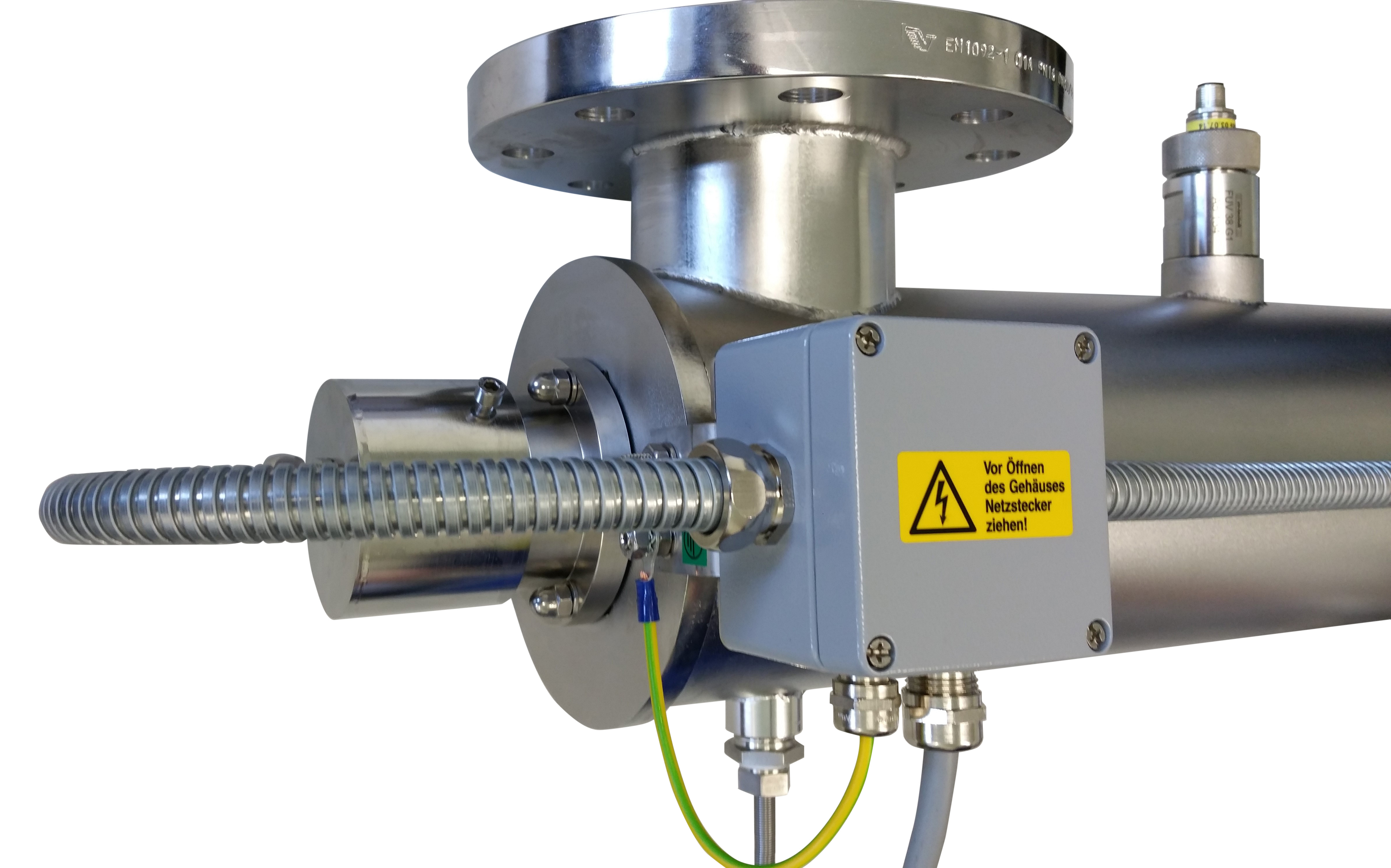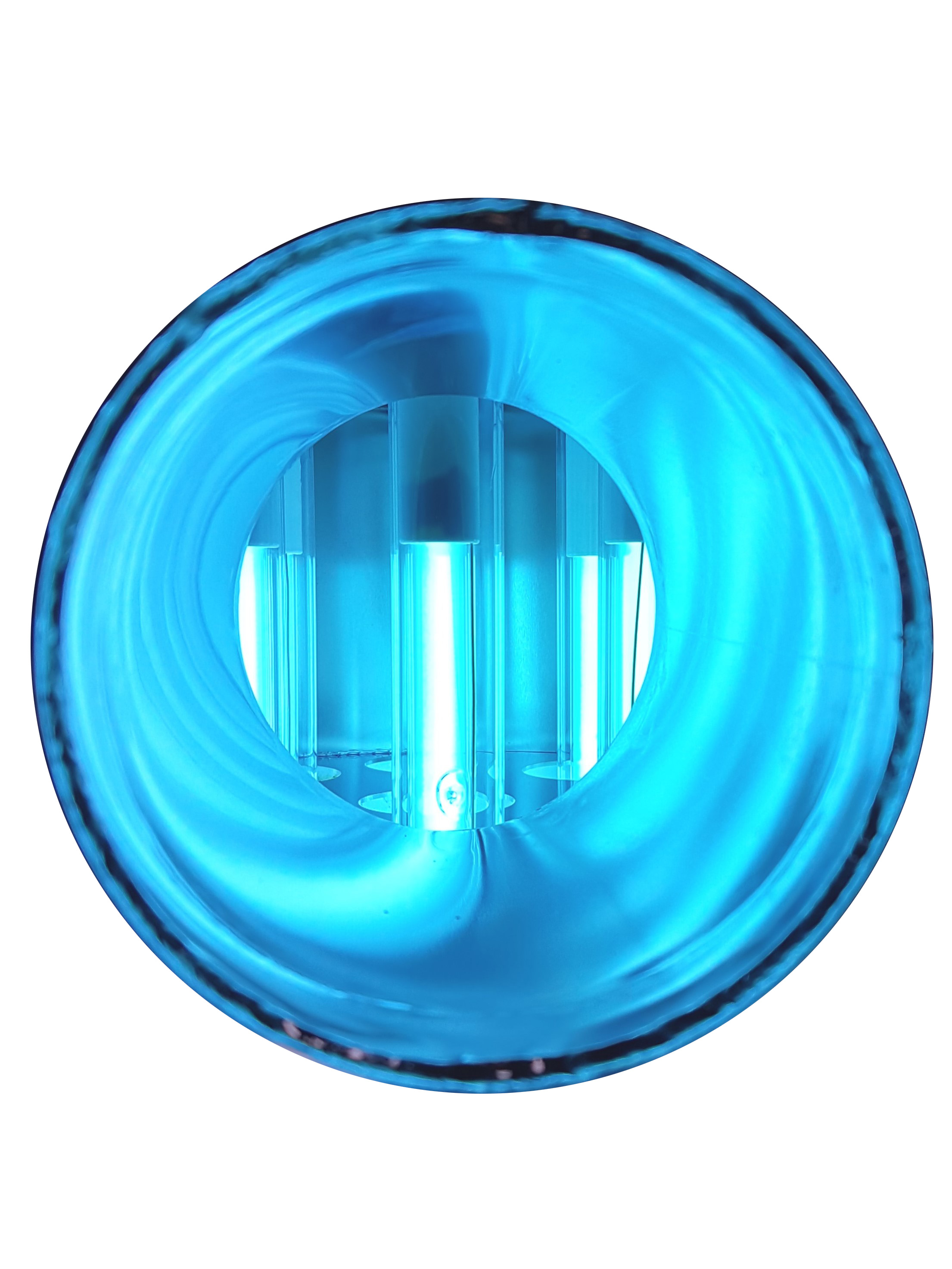 Product information "UVprofessional Pool medium pressure unit 14 m³/h"
UV medium-pressure systems for water disinfection and the decomposition of organically bound chlorine (chloramines) in swimming pool water.
The cost-effective UV-C disinfection is excellently suited for swimming pool water, swimming pool attractions, fountains and pond systems. UV treatment does not introduce any unwanted by-products into the water that could lead to possible side effects such as skin or eye irritation. UV treatment provides supplementary protection against chlorine-resistant organisms and reduction of algae formation in swimming and garden ponds without endangering the animal and plant population of the pond facilities. UV disinfection in swimming pool attractions and fountains prevents bacteria from aerosols from being inhaled.

Stainless steel reactor (1.4571 DIN EN 10217-7, external electropolished) with flange connections according to DIN 2642, quartz immersion tube and UV medium pressure lamp, electronic ballast in sheet steel housing with multifunctional UV monitor with coloured background lighting, operating hours counter, manual/auto switch, power supply (3L, N, PE, 380/400V ±10%, 50/60 Hz) incl. UV monitoring system (ÖVGW / DVGW sensor), remote control input, temperature monitoring and signal outputs.
Pool MS 14:
Flow rate: 14 m³/h at 600 J/m²
UV lamp: 1x 650 Watt
Pool MS 24:
Flow rate: 24 m³/h at 600 J/m²
UV lamp: 1x 1000 Watt
Connection: DN 65, PN10
Pool MS 42:
Flow rate: 42 m³/h at 600 J/m²
Pool MS 131:
Flow rate: 131 m³/h at 600 J/m²
Flow rate: 247 m³/h at 600 J/m²
Other attributes
| | |
| --- | --- |
| Anwendungen | Swimming pool |
| Brand | Neomeris |
| Country of origin | EU |
| Customs tariff number | 84212100 |
Technical specifications
Pool MS 14
Pool MS 24
Pool MS 42
Pool MS 131
Pool MS 247
Flow rate m³/h at 600 J/m²:
(Qmax at T1cm 98%)
14
24
42
131
247
Connection:
DN 65, PN10
DN 65, PN10
DN 65, PN10
DN 150, PN10
DN 200, PN10
Reactor dimensions in mm LxW
560 x 245
600 x 300
600 x 300
750 x 380
850 x 400
UV lamp:
1x 650 Watt
1x 1000 Watt
1x 2000 Watt
1x 3000 Watt
1x 5000 Watt
Power rating:
650 Watt
1100 Watt
2000 Watt
3000 Watt
5000 Watt
Control cabinet material:
Steel sheet
Dimensions in mm:
500 x 500 x 300
600 x 380 x 350
600 x 380 x 350
600 x 380 x 350
600 x 380 x 350