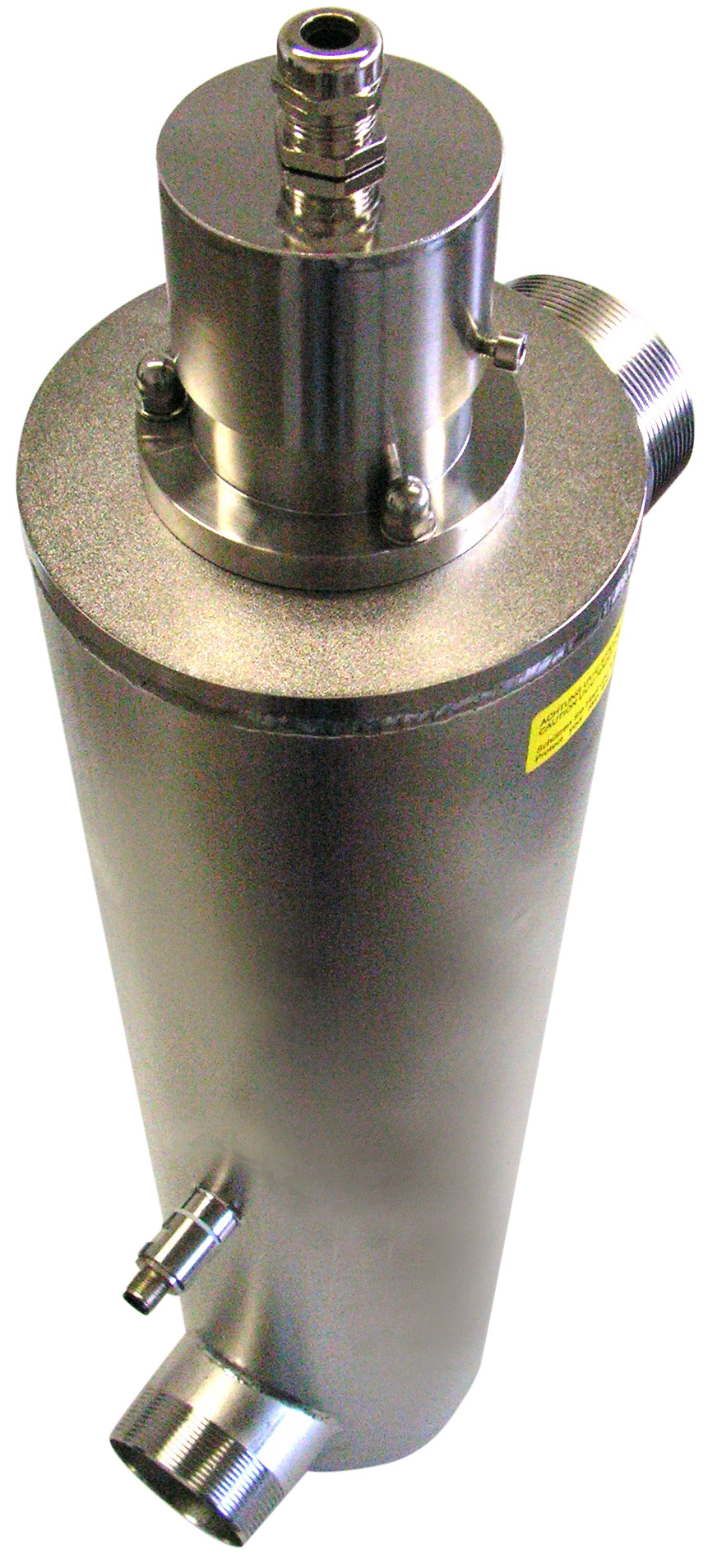 €3,055.25*
Please log in to receive your conditions.
Available in 42 days, delivery time 1-2 days
Product information "UVprofessional Standard 4"
DISINFECTION OF PROCESS, DRINKING AND ULTRAPURE WATER
The Neomeris UVprofessional Standard series consists of:
Stainless steel reactor (1.4571 DIN EN 10217-7, externally electropolished), with conical external threads according to DIN 10241:2000 for single-lamp systems and with flange connections according to DIN 2642 for multiple-lamp systems, quartz immersion tube and UV low-pressure lamp.
Electronic ballast for single-lamp systems in plastic housing and for multiple-lamp systems in sheet steel housing (dimensions on request) with function display, operating hours counter and manual/auto switch (230 VAC, optionally 400 VAC) incl. UV monitoring system, remote control input, time relay as well as signal outputs.
Flow rate applies to water with a UV transmission of 98% / 1cm and 400 J/m2 UV exposure. UV systems for higher flow rates, as well as temperature monitoring available on request.
Variants:
Neomeris UVprofessional Standard 2
Neomeris UVprofessional Standard 3
Neomeris UVprofessional Standard 4
Neomeris UVprofessional Standard 5
Neomeris UVprofessional Standard 6.9
Neomeris UVprofessional Standard 14
Neomeris UVprofessional Standard 18
Neomeris UVprofessional Standard 20
Neomeris UVprofessional Standard 25
Neomeris UVprofessional Standard 30
Neomeris UVprofessional Standard 45
Neomeris UVprofessional Standard 75
Neomeris UVprofessional Standard 145
Other attributes
| | |
| --- | --- |
| Country of origin | EU |
| Customs tariff number | 84212100 |
Technical specifications
| | | | | | | |
| --- | --- | --- | --- | --- | --- | --- |
| UV system | Flow rate | Lamp output | Connection | Outer dimension flange to flange | Reactor length | Item no. for variant without UV monitoring |
| Standard 2 | 2 m³/h | 25 W | R 3/4" | 160 mm | 600 mm | 891045 |
| Standard 3 | 3 m³/h | 36 W | R 1" | 170 mm | 1000 mm | 891047 |
| Standard 4 | 4 m³/h | 64 W | R 1" | 170 mm | 1000 mm | 891049 |
| Standard 5 | 5 m³/h | 80 W | R 1 1/2" | 210 mm | 1000 mm | 891051 |
| Standard 6.9 | 6.9 m³/h | 120 W | R 1 1/2" | 210 mm | 1000 mm | 891053 |
| Standard 14 | 14 m³/h | 200 W | R 2" | 210 mm | 1350 mm | 891055 |
| Standard 18 | 18 m³/h | 320 W | R 2" | 210 mm | 1650 mm | 891057 |
| Standard 20 | 20 m³/h | 3x 64 W | DN 80 | 370 mm | 1000 mm | 891059 |
| Standard 25 | 25 m³/h | 3x 80 W | DN 80 | 370 mm | 1000 mm | 891061 |
| Standard 30 | 30 m³/h | 3x 120 W | DN 80 | 370 mm | 1000 mm | 891063 |
| Standard 45 | 45 m³/h | 4x 120 W | DN 100 | 370 mm | 1000 mm | 891065 |
| Standard 75 | 75 m³/h | 5x 120 W | DN 150 | 470 mm | 1000 mm | 891067 |
| Standard 145 | 145 m³/h | 5x 200 W | DN 200 | 490 mm | 1350 mm | 891069 |