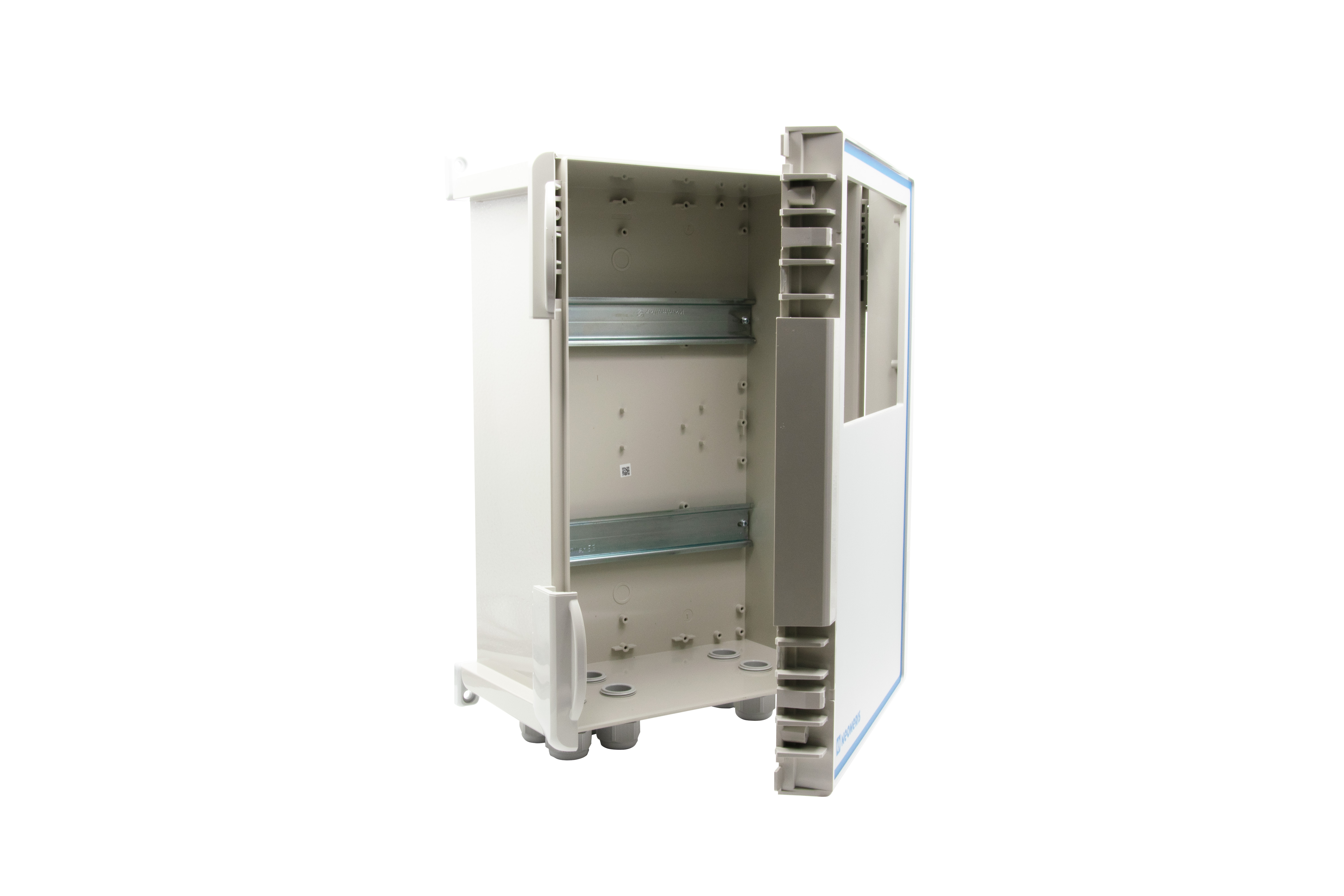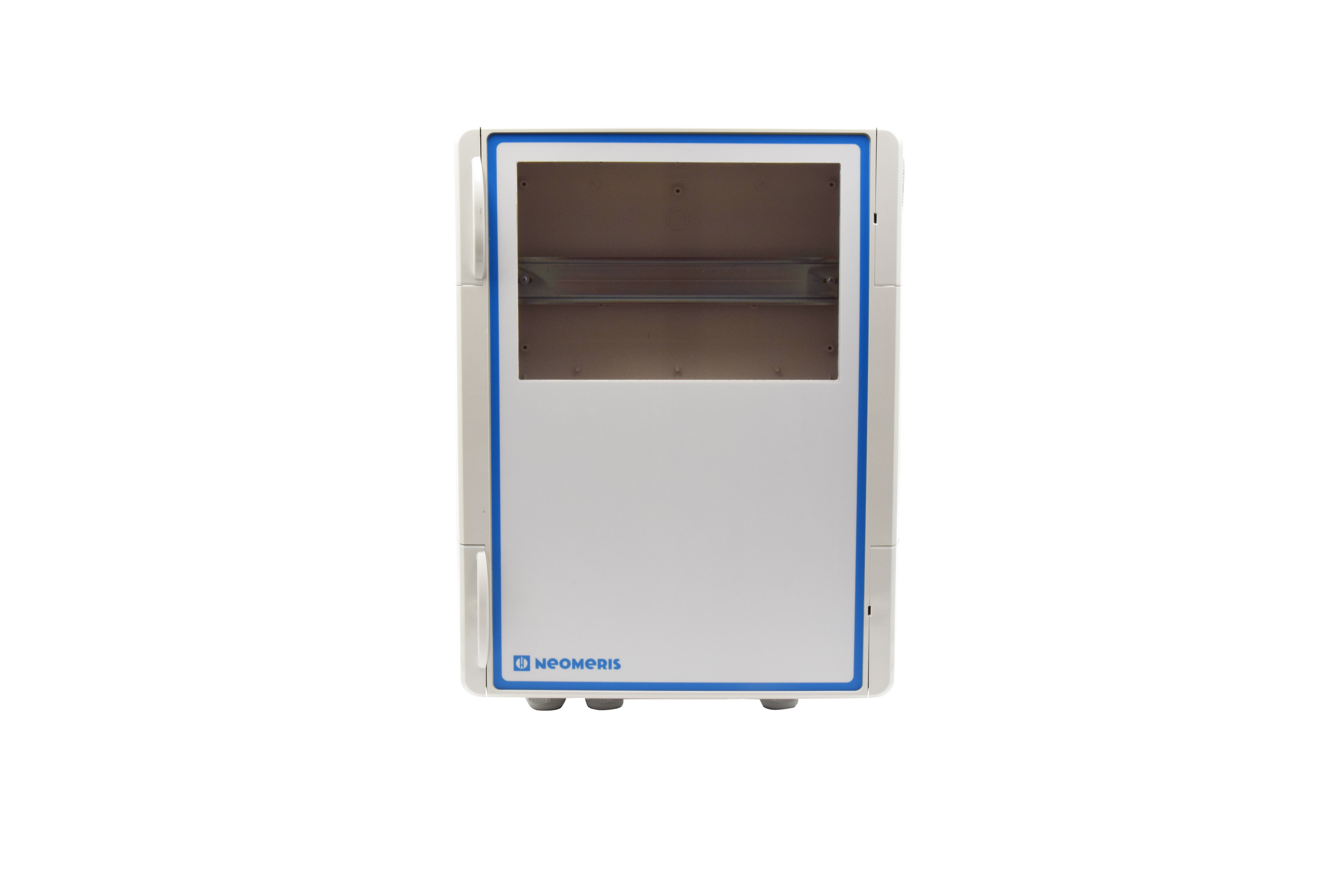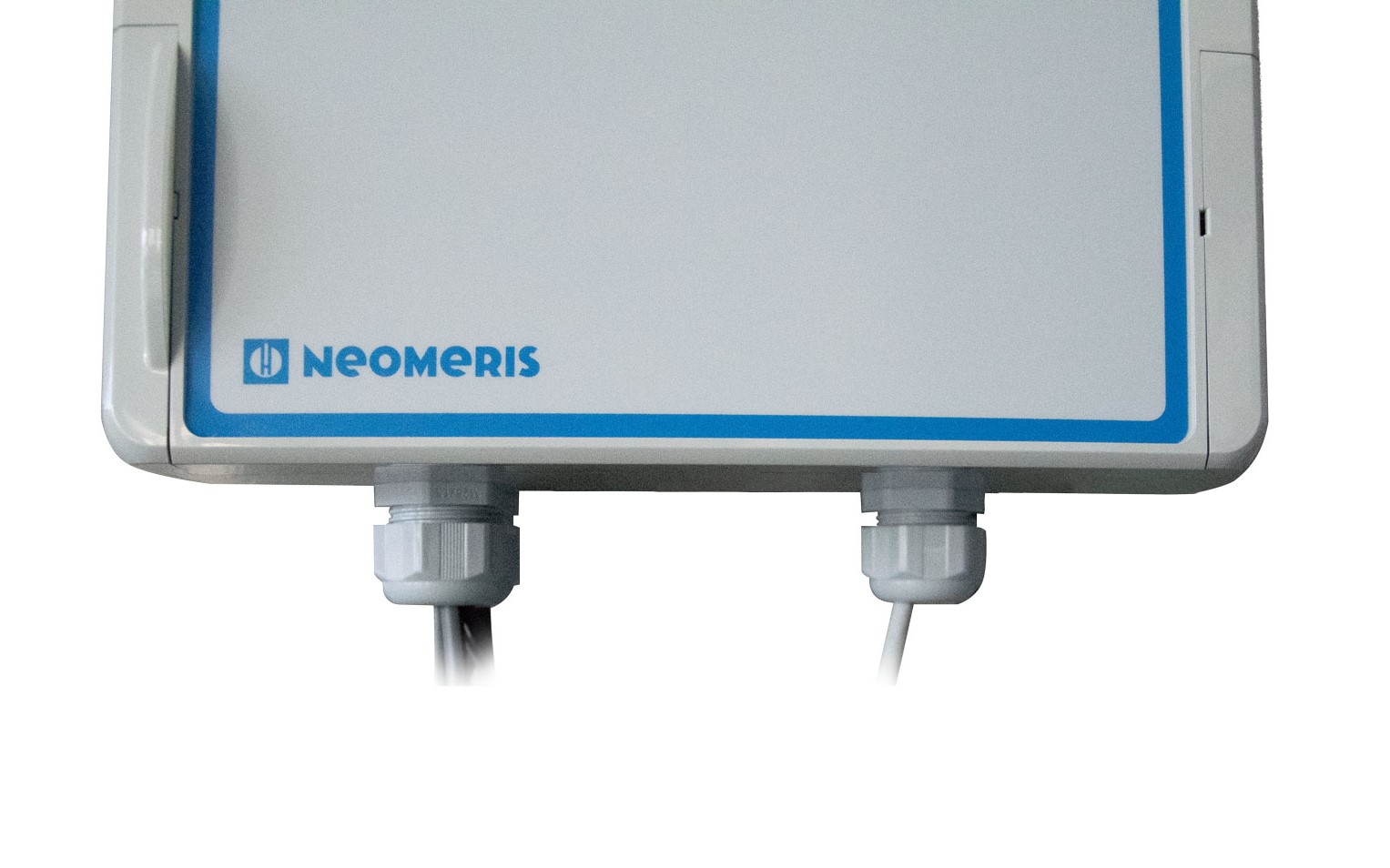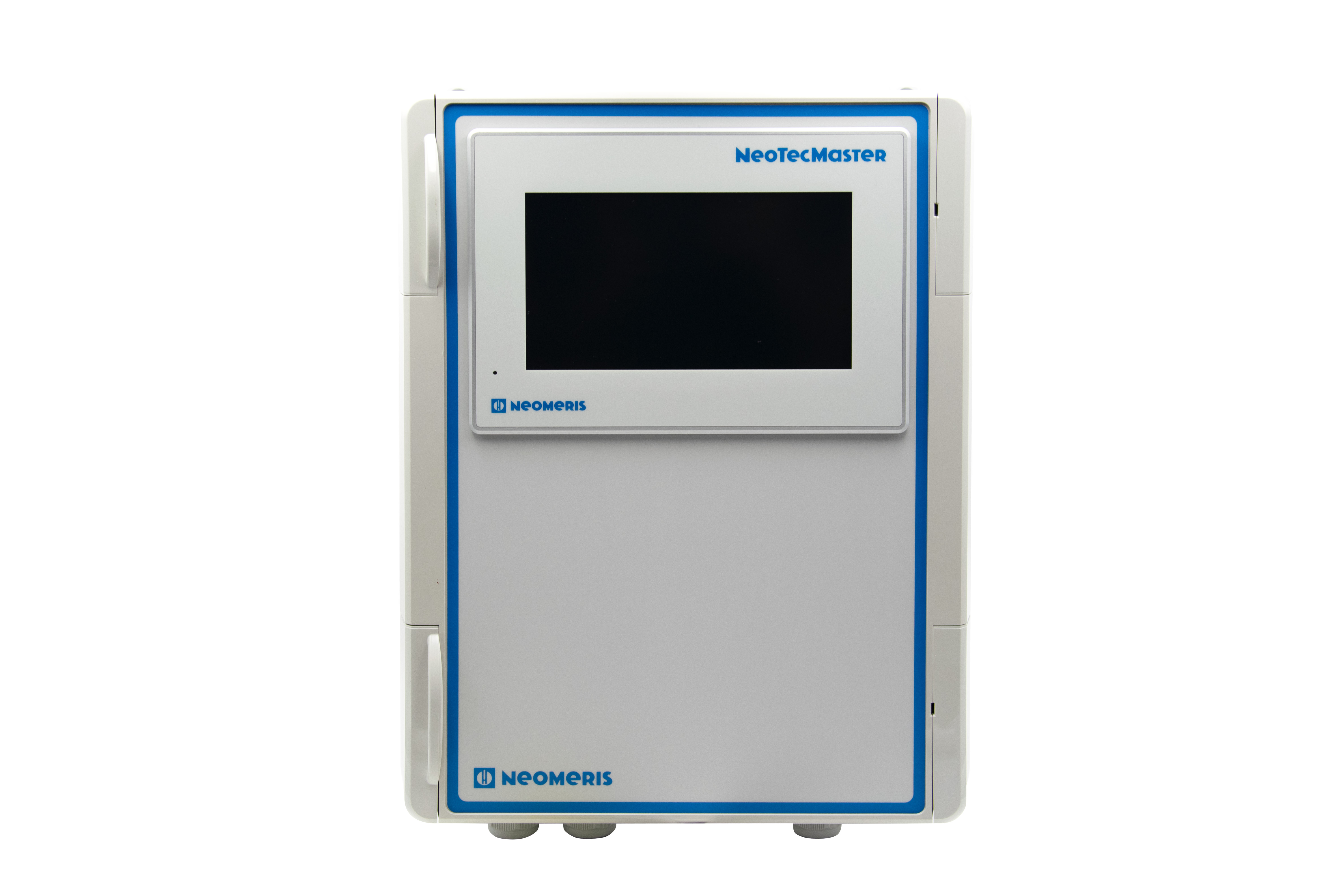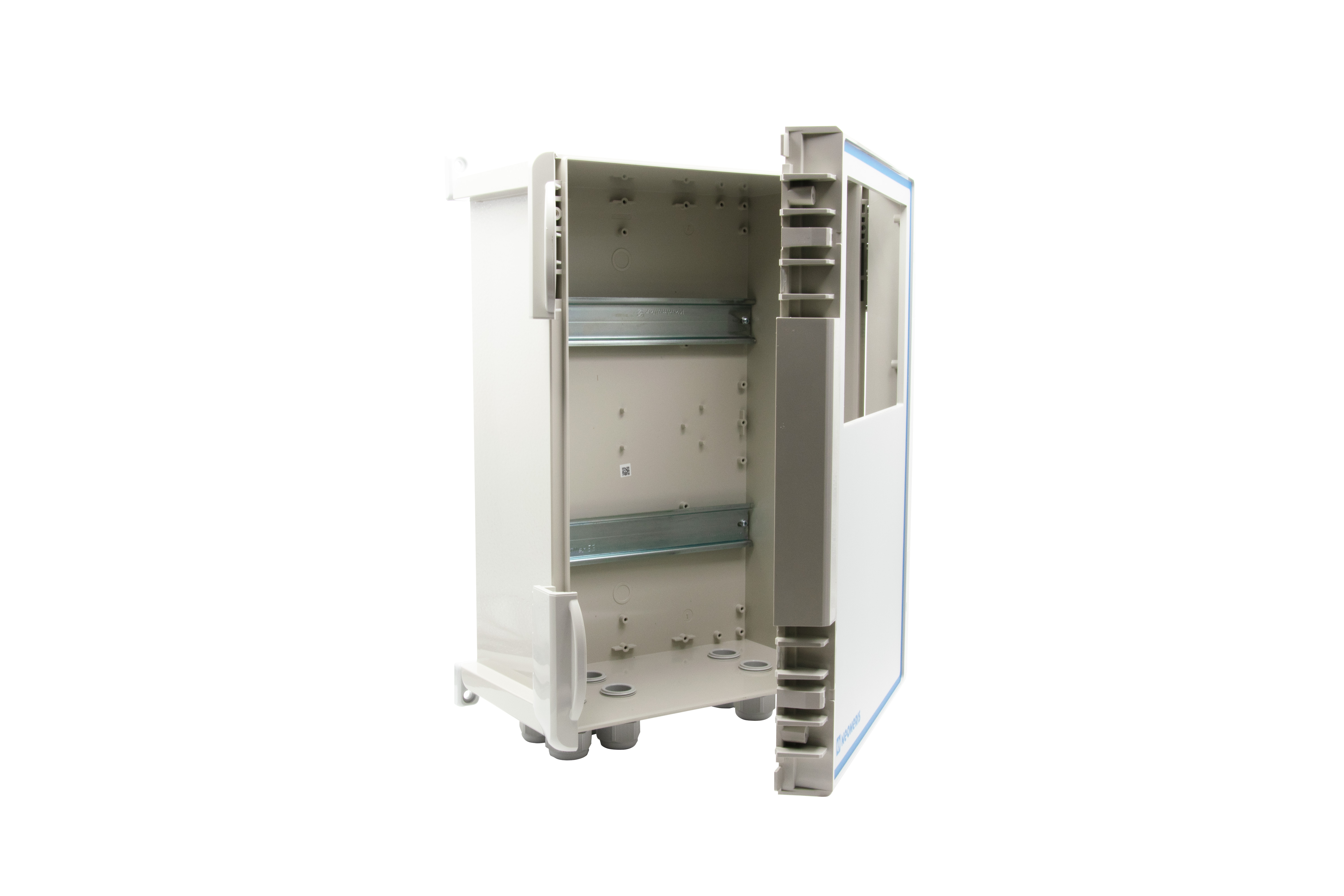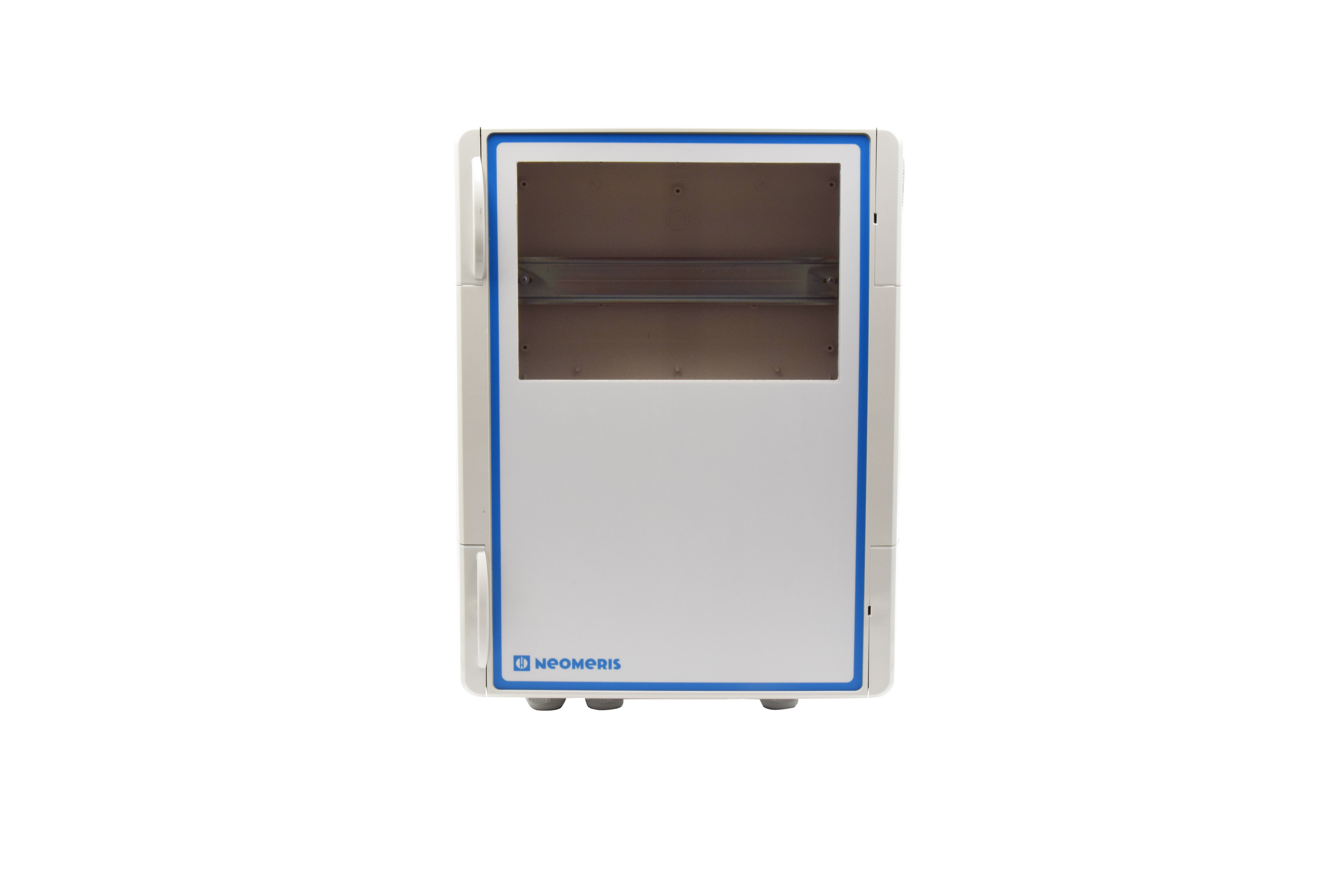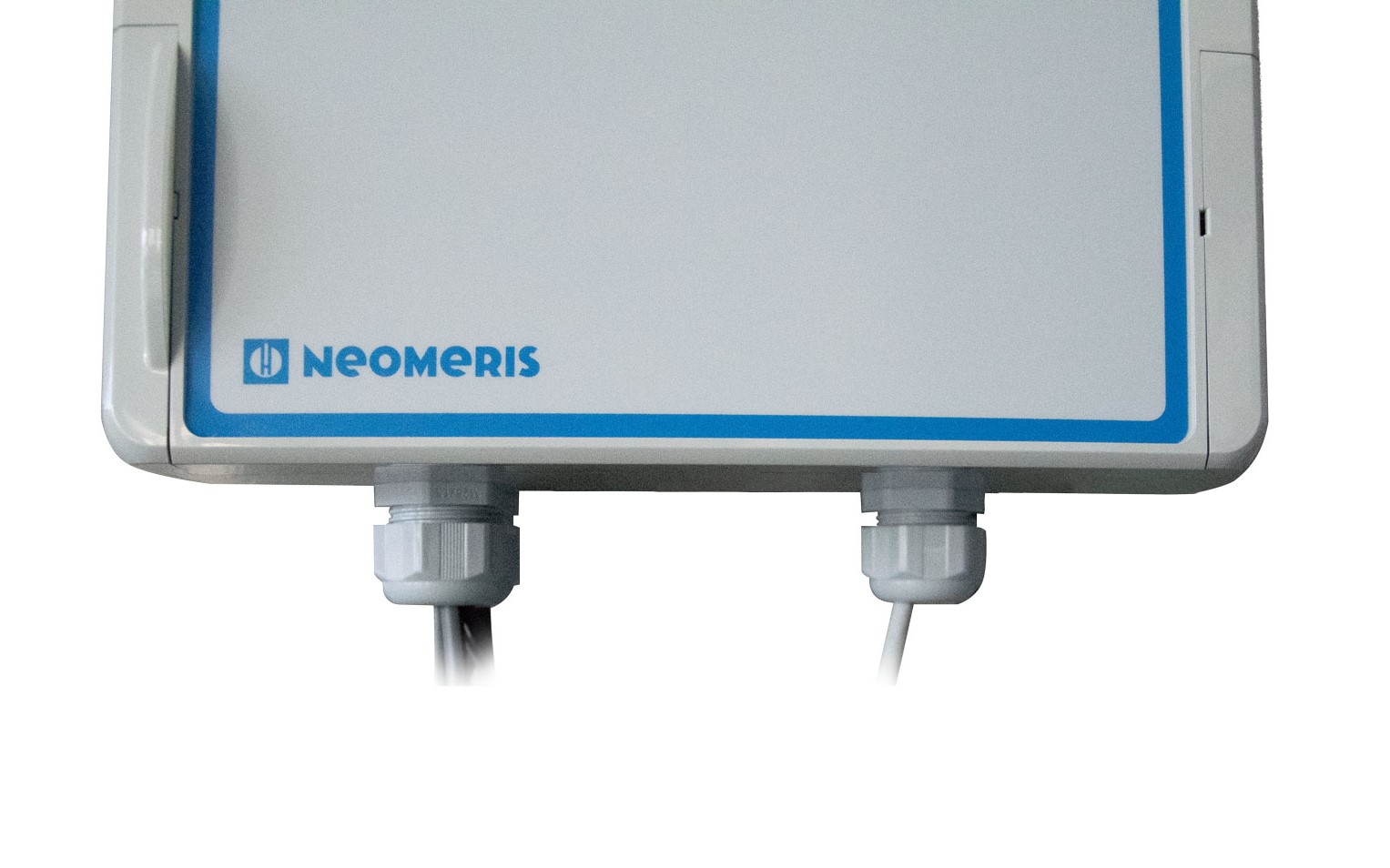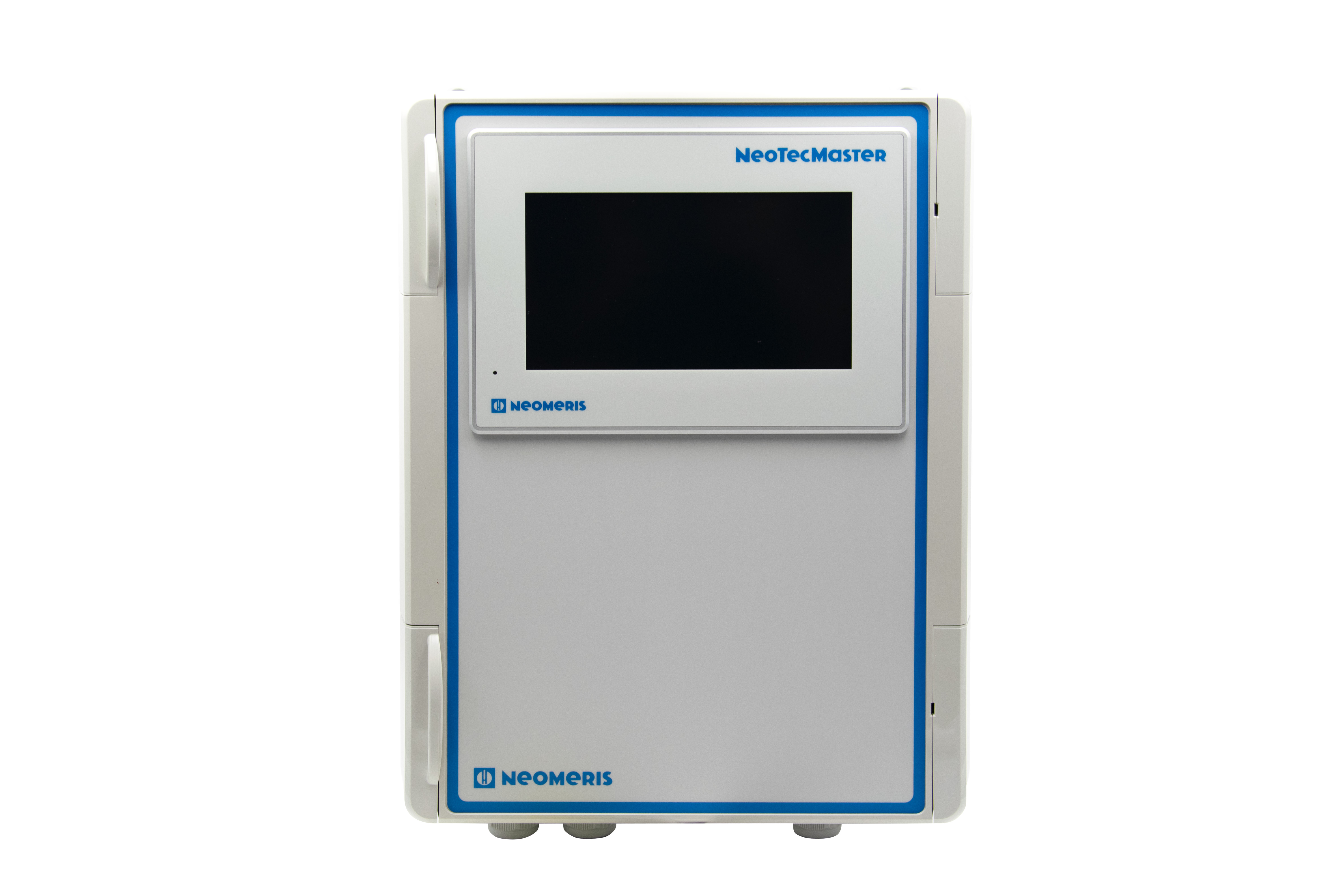 €182.25*
Please log in to receive your conditions.
Available, delivery time: 1-2 days
Our comment:
Article number NeoTecMaster® 7": 850961
Product information "NeoTecMaster® enclosure IP66 for 7" screen, light grey"
The housing for holding the master or display unit as well as up to 10 function modules incl. optimized cable routing for connecting the individual components & PG glands for connecting external cables (e.g. for Ethernet, sensors and measurement technology).
The advantages at a glance:
Increase of the protection class to IP 66 and thus protection of the components against damage by environmental conditions.
Optimized access for the cabling of the connected components.
Dimensions
Length

16,5 cm

, 43 cm

Width

28 cm
Weight
Other attributes
| | |
| --- | --- |
| Country of origin | DE |
| Customs tariff number | 39269097 |
Technical data:
IP 66
Top hat rails with space for up to 10 slaves
7" display can be used
5x M25 cable glands mountable at the bottom
Material: ABS
Color: light grey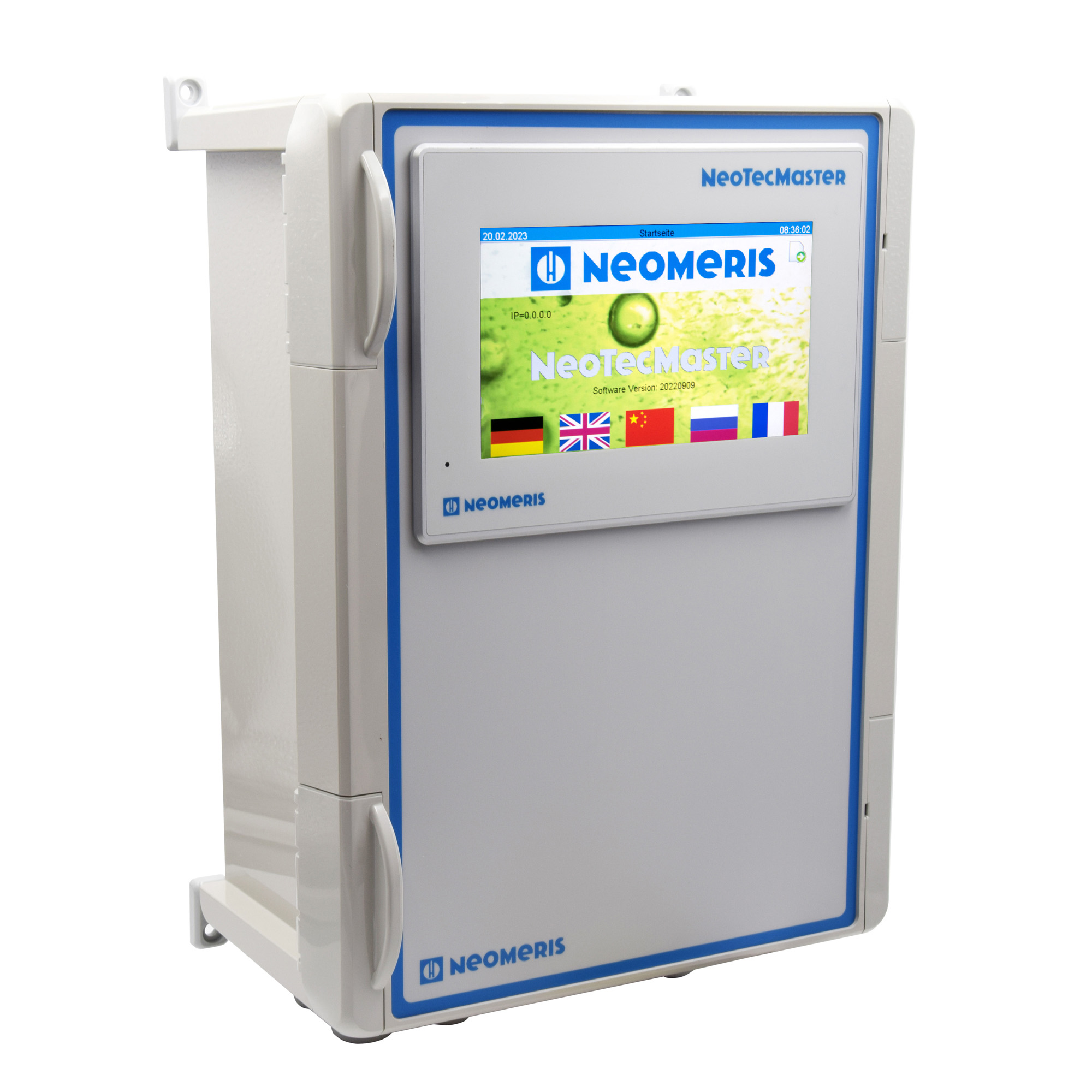 NeoTecMaster® - 7 inch (4 channel multi-parameter controller)
Product number: 850961
Number of parameters to be measured, up to:
4
Our 4- or 8- channel system allows the processing of up to four or eight measurement signals. For this purpose, 4-20 mA/ RS232 as well as Modbus RTU are available as signal inputs. Based on the received data a visualization as well as a trend display takes place. Through modular addition of optional modules (slaves) the realization of popular control concepts is possible.Advantages:Simple operation Integration of the Testomat® device world Integration into the existing control cabinet, alternatively we offer our NeoTecMaster® housingModular function range expandable by NeoTec slave modules (measure, control, control)Available as installation variant or structure variant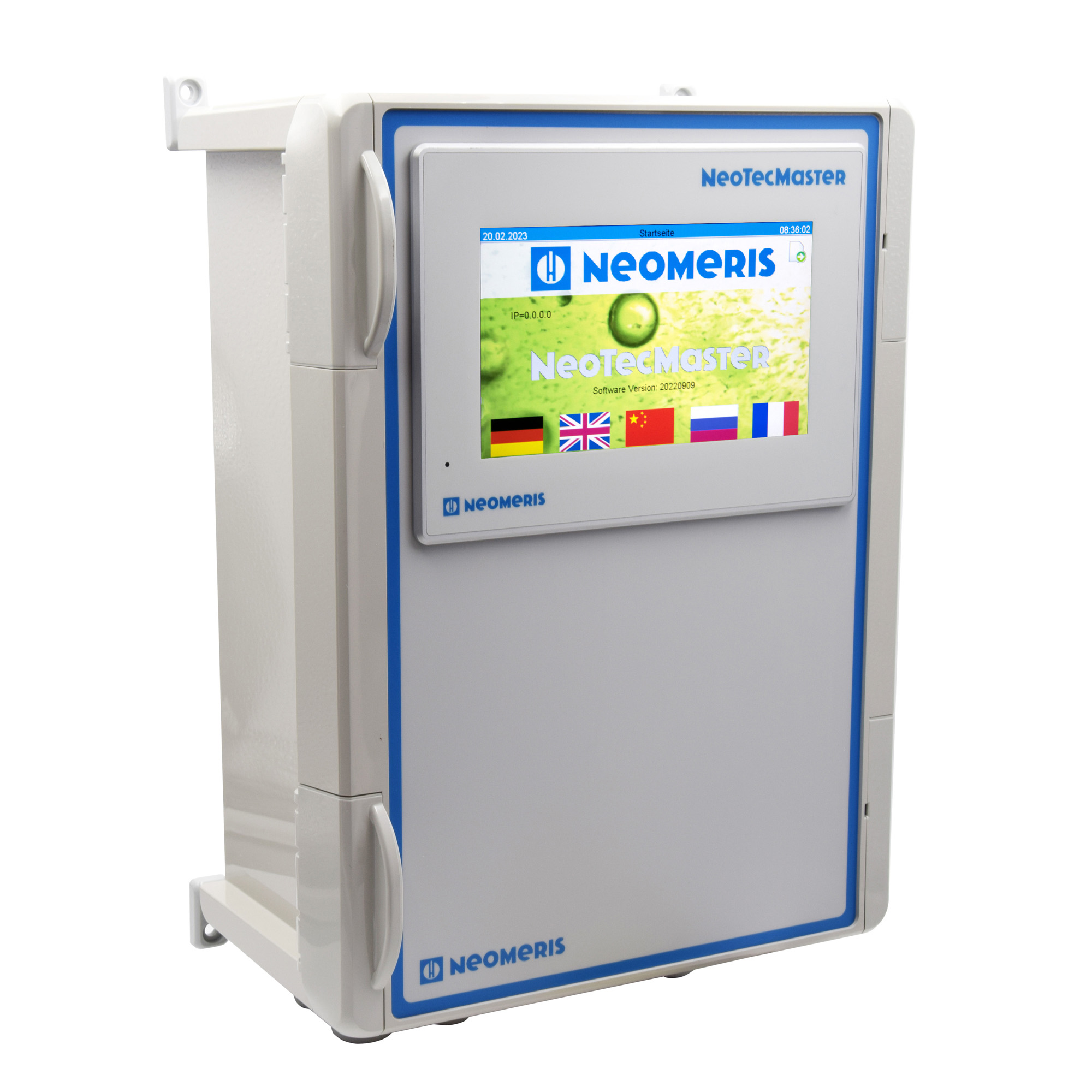 NeoTecMaster® - 7 inch (8 channel multi-parameter measuring and control device)
Product number: 850966
Number of parameters to be measured, up to:
8
Our 4- or 8- channel system allows the processing of up to four or eight measurement signals. For this purpose, 4-20 mA/ RS232 as well as Modbus RTU are available as signal inputs. Based on the received data a visualization as well as a trend display takes place. Through modular addition of optional modules (slaves) the realization of popular control concepts is possible.Advantages:Simple operation Integration of the Testomat® device world Integration into the existing control cabinet, alternatively we offer our NeoTecMaster® housingModular function range expandable by NeoTec slave modules (measure, control, control)Available as installation variant or structure variant