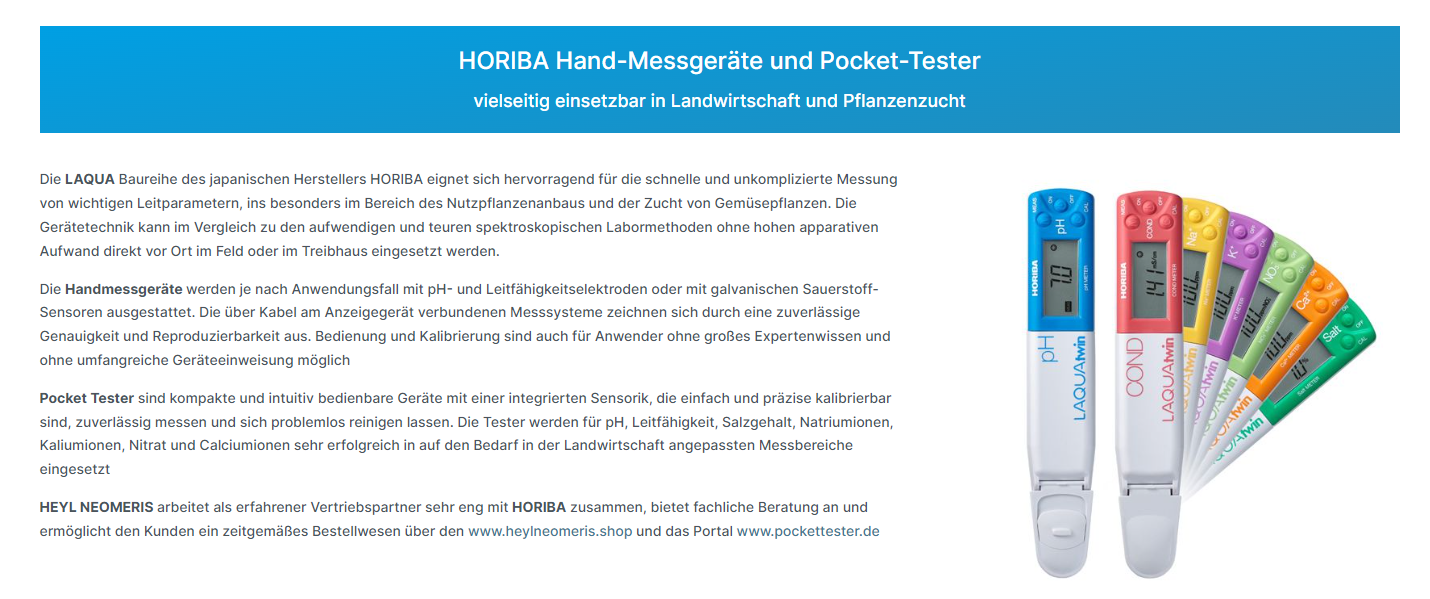 Yield increase in agriculture and plant breeding - analyze now with the Horiba Pocket Tester the relevant measurement parameters for a successful harvest in the coming year.
As an experienced sales partner we work very closely with the Japanese manufacturer HORIBA and offer you with the LAQUA series excellent handheld testers for the fast and uncomplicated measurement of important key parameters, especially in the field of crop cultivation and the breeding of vegetable plants.
The instrument technology can be used directly on site in the field or in the greenhouse without high equipment expenditure. This results in great savings potentials for you compared to complex and expensive spectroscopic laboratory methods and you receive your measurement results just in time on site.
You can get an insight into our product portfolio in our Pocket Tester Shop under Pocket Tester Shop