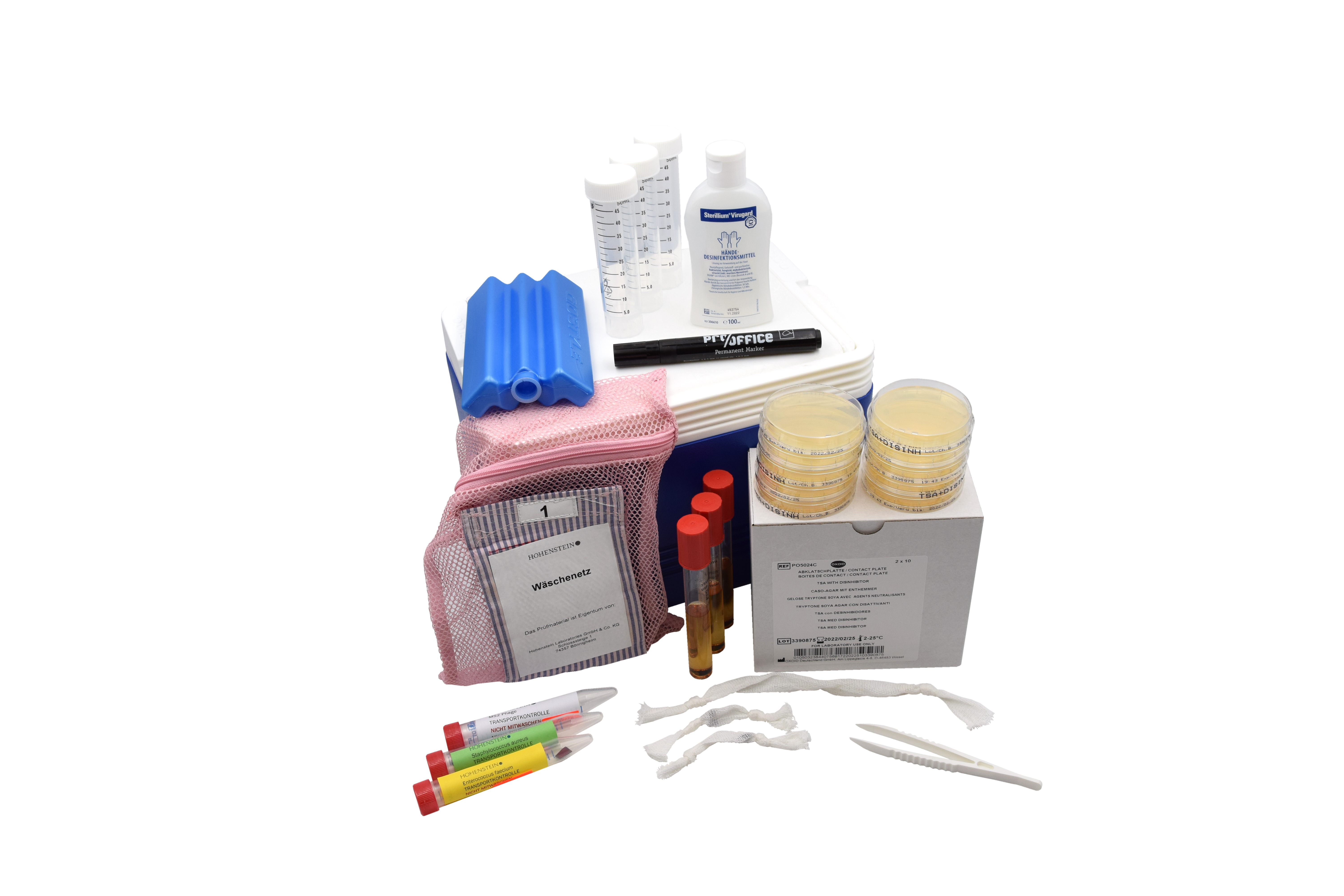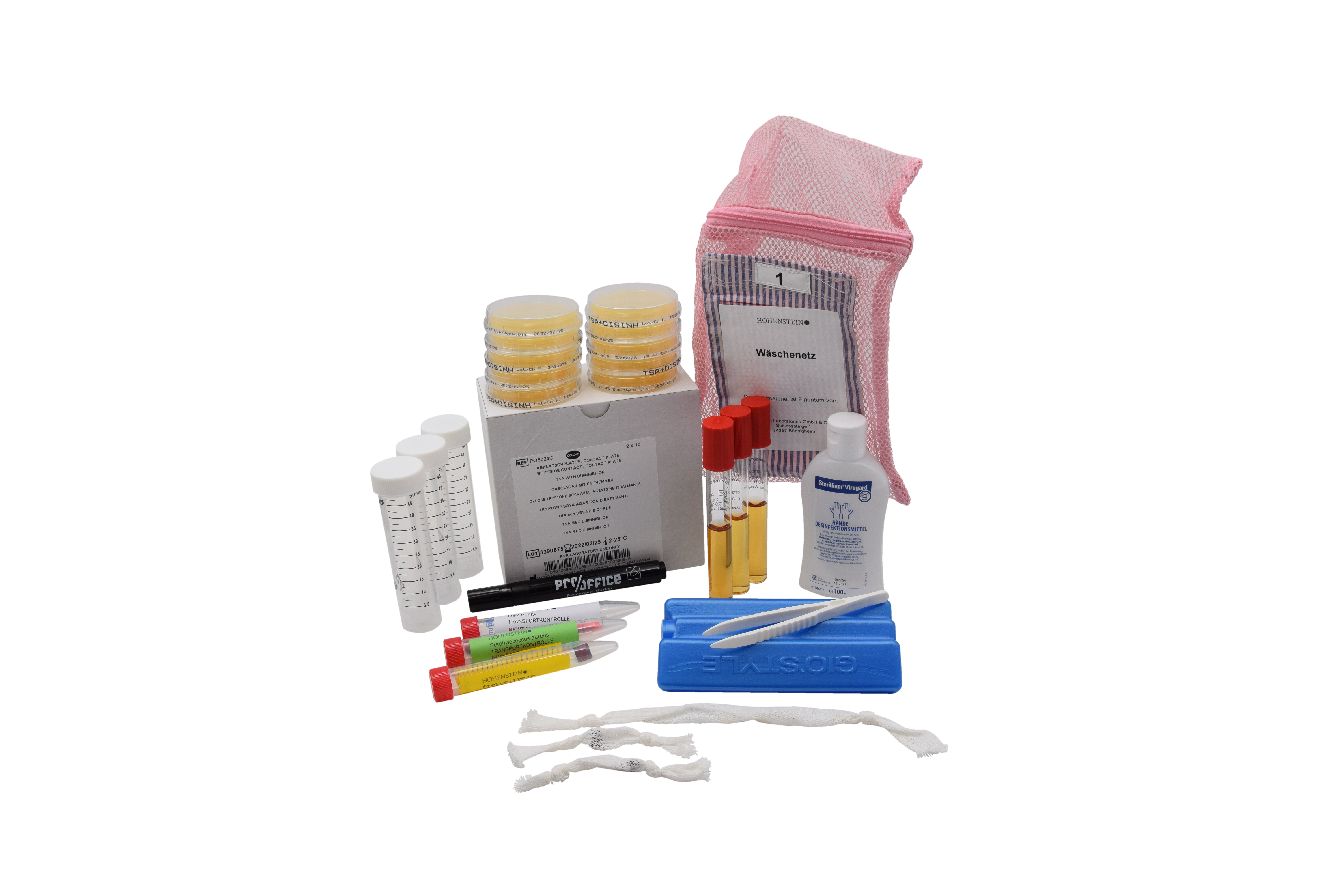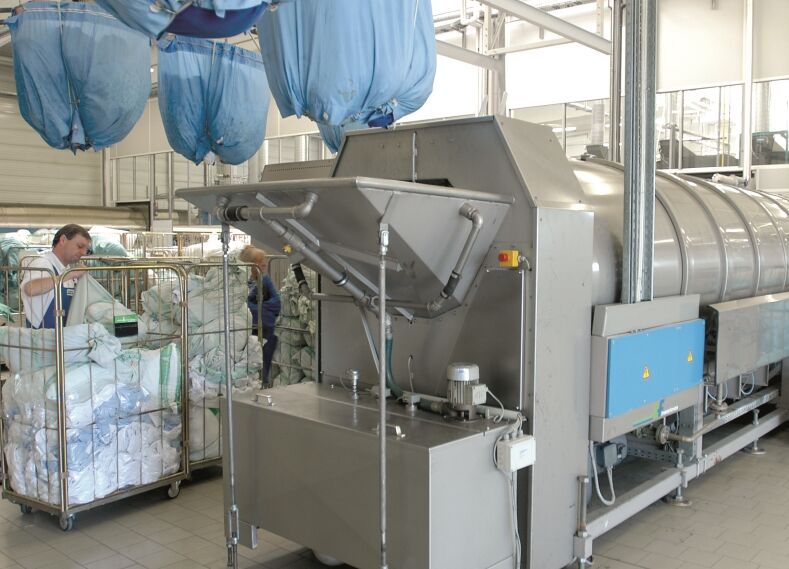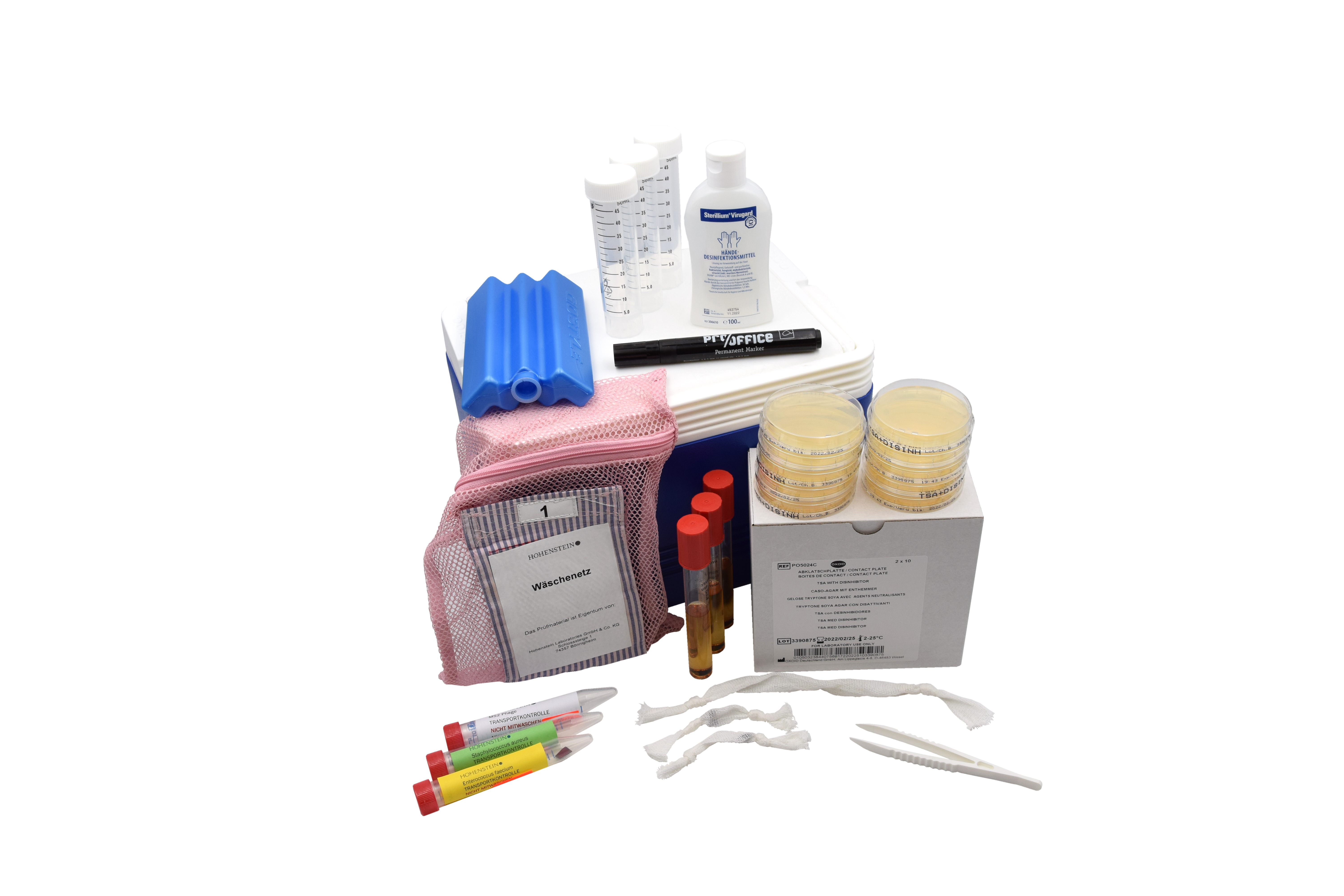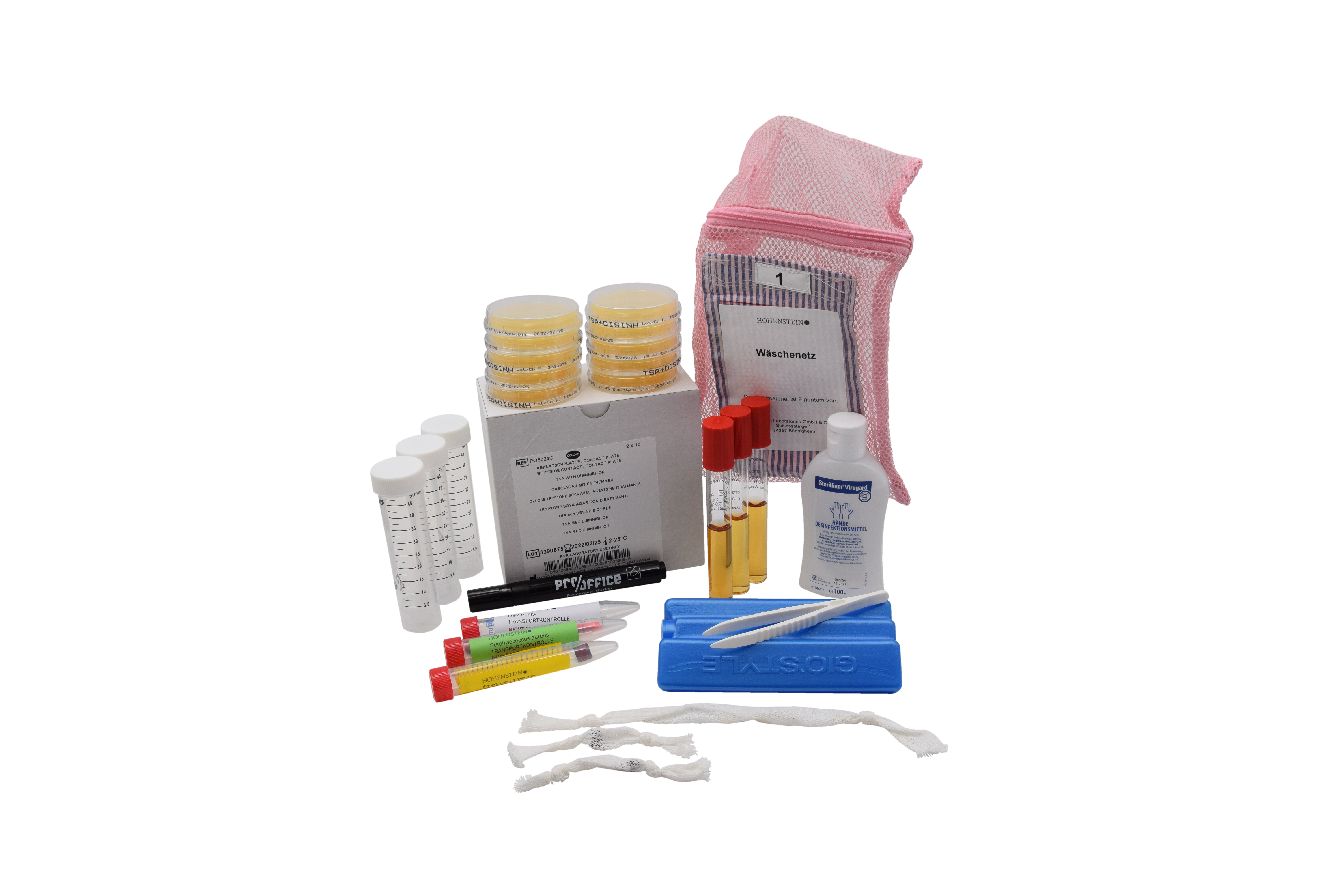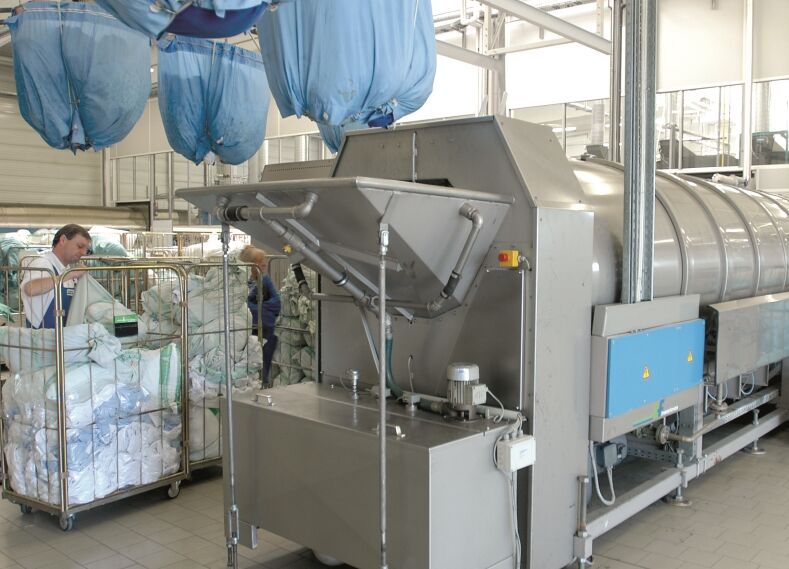 €520.00*
Please log in to receive your conditions.
Available in 5 days, delivery time 1-2 days
Application:
Test the disinfecting washing procedures you use under practical conditions to ensure and neutrally prove the hygienic quality of the laundry you process.
Our comment:
If you wish an additional quantitative evaluation (counting of surface contact cultures), please add the "Option - Quantitative Evaluation HyMo-Box" to your order.
Product information "HyMo-Box Professional Laundry Check"
When it comes to the hygienic safety of the laundry you process, our HyMo-Box "Professional Laundry Check" enables you to check the disinfecting washing processes you use under practical conditions.
By using bioindicators, you ensure optimal hygienic cleanliness of the processed laundry in accordance with the requirements of the "Guideline for Hospital Hygiene and Infection Prevention" of the Robert Koch Institute (RKI).
In addition, the inactivation of the MS2 phages gives an indication of the sufficient virucidal effect of your washing process (spectrum of effect B). The harmless substitute virus can be used safely in the laundry and is used in scientific studies due to its similarity to noroviruses.
With the RODAC plates supplied, you can also have us confirm the low germ count of the disinfected laundry (wet and dry) by means of a swabbing procedure. Surfaces that come into contact with the product, such as shelves, laundry containers or employees' hands, can also be checked in this way to identify weak points and adapt cleaning and disinfection plans.
Scope of delivery HyMo-Box Profi Laundry Check
20 RODAC plates for the examination of surfaces

3 bioindicators each in laundry net (E. faecium / S. aureus/ MS2 phage)

3 transport controls of bioindicators in tubes

3 empty sterile tubes

3 test tubes with culture medium

1 sterile tweezers

1 waterproof pen

1 bottle of hand disinfectant

1 cooling element

Instructions
Sampling plan
| | |
| --- | --- |
| Breite: | 22 cm |
| Gewicht: | 1,99 kg |
| Höhe: | 19,8 cm |
| Länge: | 28,5 cm |
| Ursprungsland: | EU |
| Zolltarifnummer: | 38210000 |
Additional quantitative evaluation