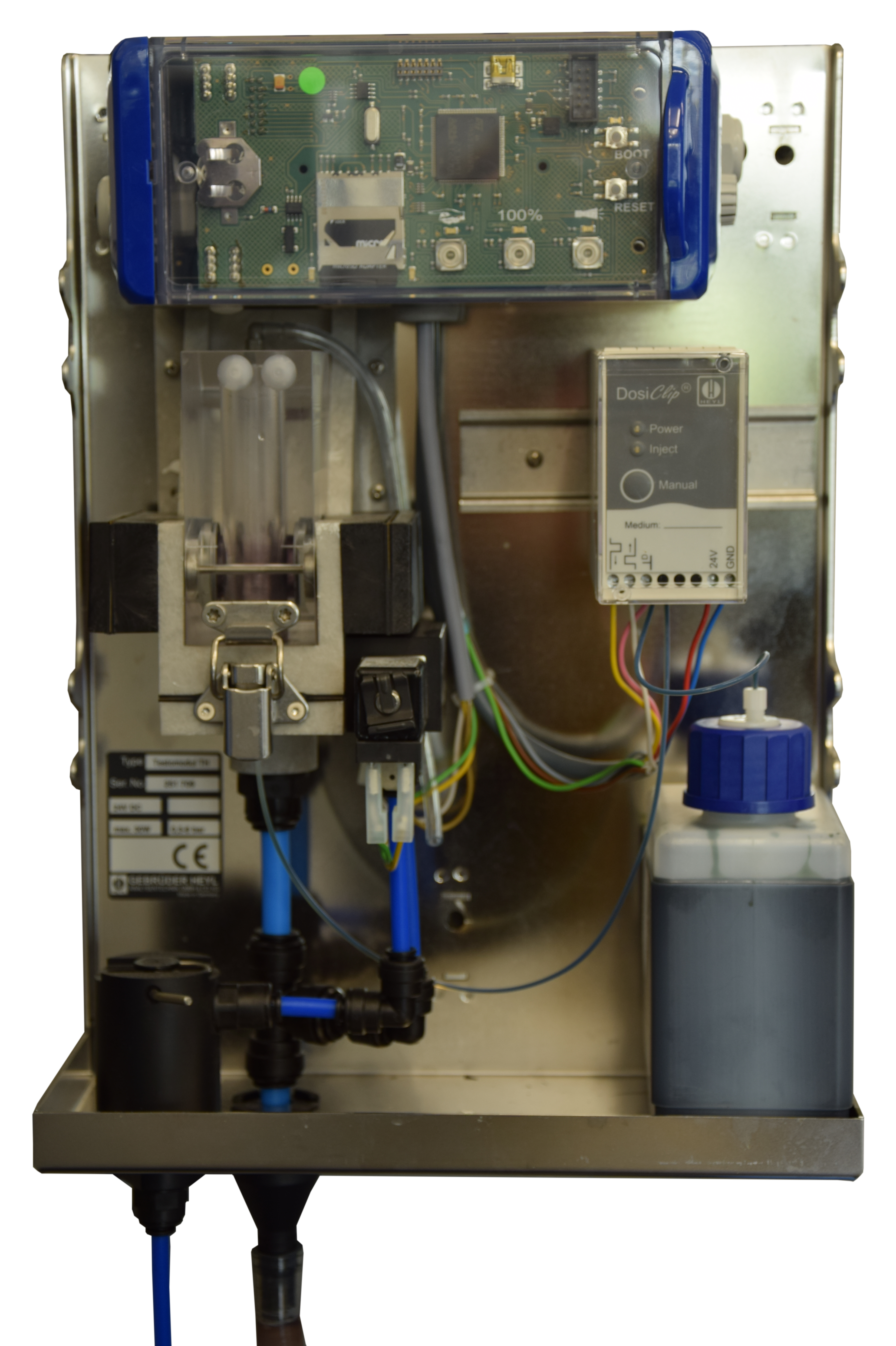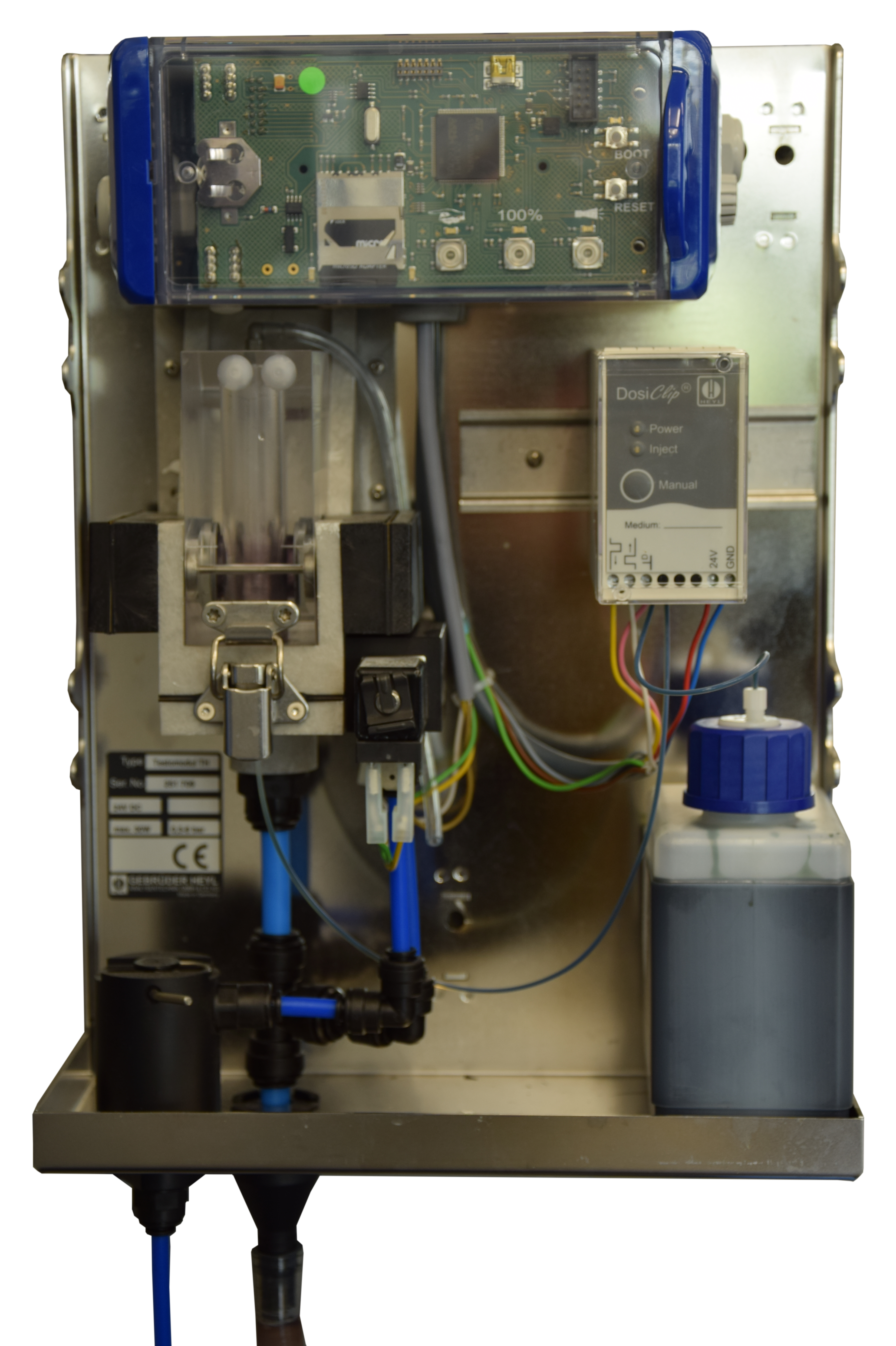 €3,434.70*
Please log in to receive your conditions.
Available, delivery time: 1-2 days
Measurement parameters:
Water hardness (residual total hardness)
Measuring range:
0.89 - 448 ppm
Menu navigation:
(Servicemonitor) German, English, French, Dutch, Portuguese
Leasing Example
72,30 € non-binding
Monthly Rate (60 Rates)
Prices excl. VAT
Further rate options by choosing the payment method Leasing
Product information "Testomat® LAB TH"
The Testomat® LAB TH and Testomat® LAB TH-R
(Remote)
determine the water hardness (residual total
hardness) fully automatically by titration. The instrument is suitable for controlling the water quality of water treatment plants, drinking water plants, industrial boilers and for monitoring process water.
Please note that Testomat® LAB - TH and Testomat® LAB TH-R was developed for use in multi-parameter systems or for connection to a higher-level control system.
In addition to the 4-20 mA output for transmitting the measured values, this series has an RS232 interface for transmitting the measured values and error & status messages. Furthermore, all data are continuously recorded on the integrated SD card or optionally available SDHC card (2Gbyte) as a file in CSV format structured and can be used at any time for detailed observations.
The Testomat® LAB TH and TH-R convinces with new functionalities:
Execution of parameterization by SD card or the "Service Monitor" software via mini-USB (on the device side) to USB 2.0 (for example PC/notebook)
Multilingual menu navigation software in German, English, French, Dutch, Portuguese
Firmware update via SD card
compact design
optimized water detection based on an optical measuring method
Integrated self-test with continuous monitoring
Automatic venting of the indicator line
Additional functions of the TH-R version:
Parameterisation and readout of the unit parameters via the RS232 interface
Tried and tested performance profile:
High-precision titration using a piston dosing pump
Reliable and low-maintenance operation
Minimal indicator and water consumption
Analog output 4 - 20 mA for transmission of measured values
Programmable hardness unit in °dH, °f, ppm CaCO3, mmol/l
Common alarm output
Indicator quantities: 500 ml bottles
Analysis triggering:
Automatic interval operation (interval pause adjustable from 0-255 minutes)
External analysis input (start/stop)
Hand launch
Optional accessories:
OLED display
Protecting cover to increase the IP protection class
Dimensions
| | |
| --- | --- |
| Height | 21 cm |
| Length | 43 cm |
| Width | 35 cm |
Weight
Other attributes
| | |
| --- | --- |
| Country of origin | EU |
| Customs tariff number | 90278990 |
Technical specifications
| | |
| --- | --- |
| Operating voltage: | 24 VDC |
| Power consumption: | Max. 1 A, without external load |
| Protection class: | I |
| Protection: | IP 40 (when using the optionally available device cover, IP43) |
| Ambient temperature: | 10–40 °C |
| Water temperature: | 10–40 °C |
| Dimensions (W x H x D): | 270 x 350 x 147 mm |
| Operating pressure: | 1 to 8 bar / 1x105 to 8x105 Pa or 0.3* to 1 bar / 1x105 to 1x105 Pa (*after removing the regulator core) |
| Weight: | approx. 4.35 kg |
| Menu Language: | (Servicemonitor) German, English, French, Dutch |
| Measuring range: | 0.89 - 448 ppm |
We recommend the following accessories